| | |
| --- | --- |
| | |
Event Details

The theme is: Intuition: Using Your 6th Sense in Photography 
Join us for our second 'Photo Walk+ for Women' on 3 March.
The experience of  'Photo Walk+ for Women' will help you grow as a photographer and provide you with a safe and friendly environment to share and discuss your photos after the walk. You are bound to have lots of fun, meet other fellow photographers and leave the walk super inspired!
The photo walk

During this 2 hour experience there will be a suggested guided route, solo photography time, connection with others, and inspired exercises to try. It's a great chance to relax after work and creatively play with the nature around us using the camera as a tool.

We will meet you at the Founders Gate, Glenmore Street entrance, from 5:15pm to start the walk at 5:30pm. Our route will take us through the Botanical Gardens, Bolton Street Cemetery and end near Bolton Street Chapel opposite Sofitel Hotel.

Photo Walk+ will take place on the first Tuesday of every month i.e. 3 Mar, 7 Apr, 5 May. Group size is limited to 20 people.
You don't need to have any camera skills and welcome to bring just your phone to use as a camera!
You also don't need to be a member of Excio Photo Community to participate.
---
What we will do: 


Walk together as a group 

Share each other's photography journeys

Learn how to develop your photography skills and the art of seeing with interactive challenges

Practice seeing photo opportunities in every situation

After the walk securely share our photos (good or bad doesn't matter!)

The most interesting photos will be shared on the Excio app and Excio Blog (www.excio.io/blog)

We will have lots of fun!


What we will not do:


We will not get lost or left behind during the walk

We won't focus on technical skills or what camera gear you have

We won't talk about jargon or professional stuff
---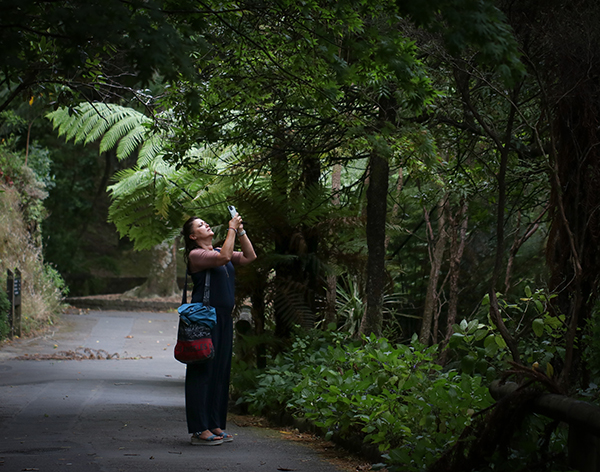 The 'Photo Walk+ for Women' Approach

'Photo Walk+ for Women' is about coming together in community and over time to practise what you are learning about photography with some hands on help from two facilitators. As a series, the 'Photo Walks+ for Women' have a coaching flavour, checking in with where you are in on your photographic journey, so the hosts can coach you personally in your photography intentions and make sure your learning builds in the direction you want to take it, month by month.

At the end of each experience, we'll take time to co-create the theme and location for next month's walk, taking into account individual photographer's interests and collective learning developments. We'll also encourage one another by publicly displaying images on a closed platform to continue the learning and inspiration, growing together as we explore through photography together.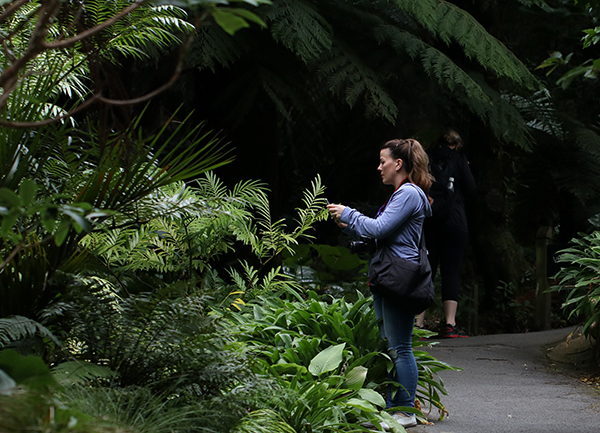 About the Organisers

Photo Walks+ are facilitated by two photographers and photography teachers, Natalie Clarke & Ana Lyubich.

Natalie is a contemplative photographer, teacher and independent personal change consultant. She's passionate about supporting women to discover and communicate their inner world through photography and metaphor. She's keen to encourage transformation through understanding the rich symbolism and meaning in the intuitive photos women make. Natalie runs Coach with the Camera 
www.coachwiththecamera.co.nz

Ana is a co-founder of Excio Photo Community based in Wellington. She is passionate about supporting fellow female photographers to develop the practice of seeing the world through the lens while enjoying the meditative and relaxing effect of photography. Being obsessed with macro genre, Ana will share her tips and secrets on how to discover photographic opportunities and boost your confidence as a photographer. www.excio.io

Natalie & Ana will keep you excited with a set of specially developed photographic challenges to get your creative juices flowing!
Save This Event
When & Where

Wellington Botanic Gardens
Glenmore Street Entrance
Wellington
New Zealand

Organiser
Born in New Zealand, Excio has grown into a global community of passionate photographers who are committed to making a positive change in the world, one photo at a time. 
We believe that photography is about doing some good in society by communicating a message, a story or an issue. It is about the impact that photography can have. It's not social media influence, number of likes or commercial benefits. Our members make a real impact and build their confidence by having their images constantly on display to our large audience and growing as photographers.