Description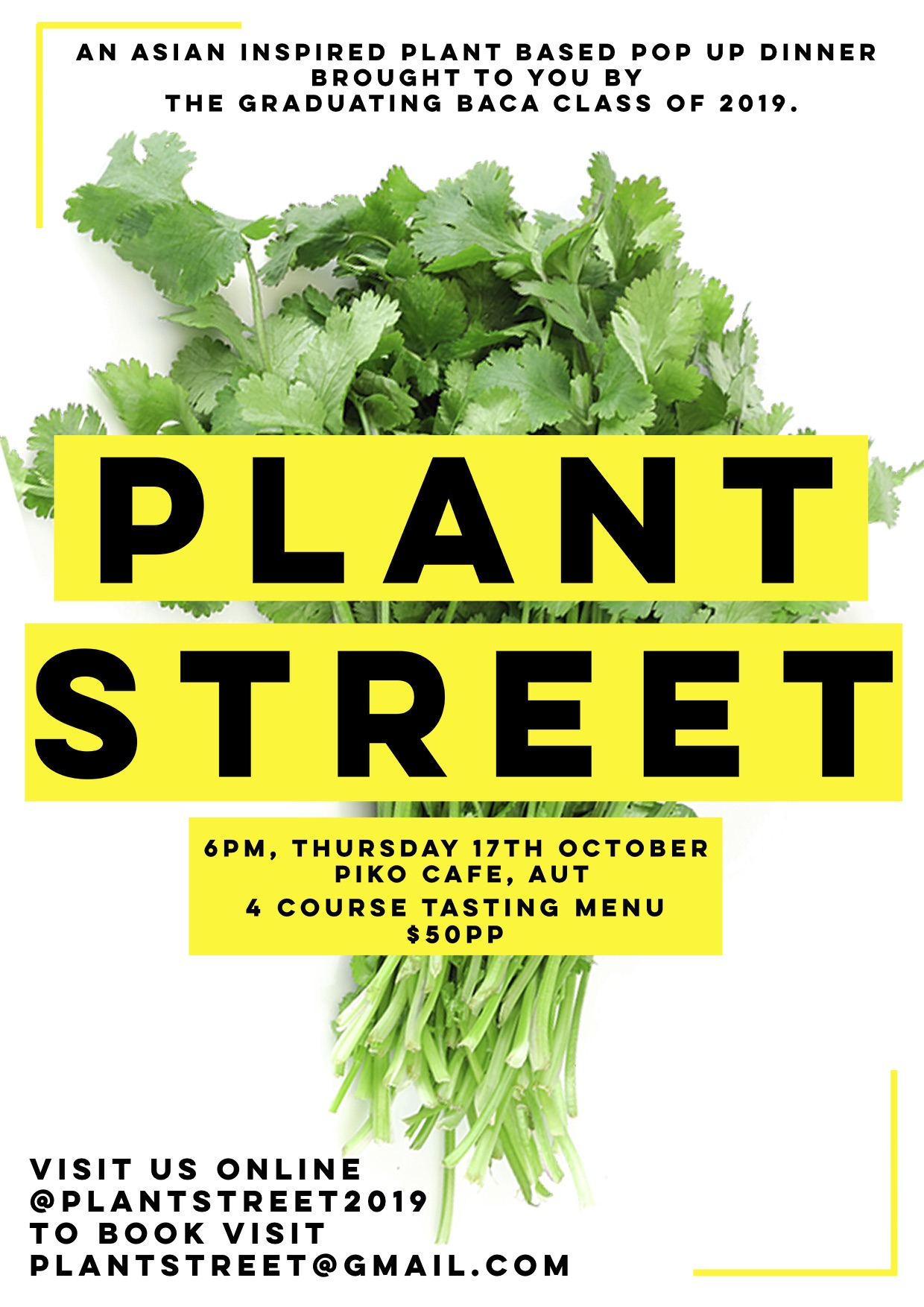 For one night only, members of the graduating class of AUT Bachelor of Culinary Arts will be hosting an Asian Street food inspired pop up restaurant event at Piko Cafe, in the heart of Auckland city.

The menu will consist of a selection of casual tasting dishes, showcasing plant base produce as the hero, with a focus on sustainability and locally sourced produce. Familiar street foods will be bought to you with a unique twist in a vibrant atmosphere. This is an evening not to be missed.

Included in your ticket price is a welcome cocktail or mocktail upon, and a foraged herbal tea to finish out the night. A drinks menu will be available on the night.

Seating starts at 6pm, with final seating at 6.30pm. Seating will be communal (meaning that big tables with groups).

We look forward to seeing you there!
---


Chefs /
Andy Baker

Gab Kemp
Jason Hwang
Nick Smith
FOH /
Host - Louche Coetzee

Bar - Hayley Platt
Head Waitress - Sheenal Chand
And other Volunteers
What /
1 Welcome Drink (Cocktail or Mocktail)

4 Course Tasting menu

Foraged Herbal tea
When /
6-10pm, Thursday 17th October

Regular Ticket /
$50
Where /
Piko Restaurant, AUT, WH Building, Level 2. | 55 Wellesley St E, Auckland CBD
Seating /
There will be communal seating

Parking /
There is a car park at WH block by Piko but it is first come first served, if you arrive and find the parking is full there is parking close by at Civic car park.

For more information visit: https://at.govt.nz/driving-parking/parking-in-auckland/civic-car-park/