Please advise me when the online Agile Instructional Design course is ready
Description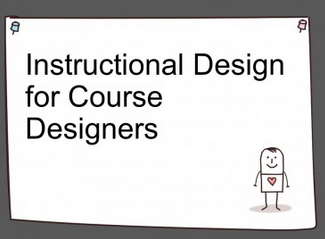 Online Agile Instructional Design course
Just $99!
You've heard of this new trend in Instructional Design, and now you can learn more and access online resources, templates and global discussion forum for just $99
-------------------------
Here's a bit about it:
All good Instructional Designers use or have used the ADDIE model, with its sequential steps of analysis, design, development, implementation, and evaluation. However, time constraints, client logistics, and the natures of dynamic organisations often make ADDIE (at least in its older incarnations) untenable. For many instructional designers, ADDIE's become synonymous with a bygone era with a much slower pace , though arguably ADDIE was never intended to be so rigidly applied.
Although ADDIE is an important foundational model, Agile design reduces the risk of spending a lot of time creating a very polished product, that no stakeholder has seen, that ultimately maybe unuseful.
Agile turns clients and potential learners into active participants throughout the design process, which makes it more likely that your solution will actually be integrated into an organization's workflow.
This course covers the foundational principles of the ADDIE model as well as introducing the Success Approximation Model (SAM1) and writing by Michael Allen in his book 'Leaving ADDIE for SAM).
It includes video and audio lessons on:
what is Instructional Design

the traditional ADDIE model

the new Agile SAM model

ADDIE vs SAM
We also include:
Templates to conduct all phases of the SAM1 model

Links to Agile Instructional Design websites, blogs and resources

A global discussion board of like minded practitioners from around the world

Ask an expert and get answers to your Agile questions
Register now, for when the site goes live. The first 10 courses are free!
Organiser of Please advise me when the online Agile Instructional Design course is ready
Connecting Visionary Organisations to World Class Learning Technology
Bloom Learning Technologies are Learning & Development Specialists.  We have people, tools and technology to help L&D professionals get better business results for the companies they serve.  
For news, trends, events and more, visit us at www.bloomlearningtechnologies.co.nz