Description
Point Chevalier Sailing Club is turning 100!
We warmly invite all past and current members and supporters to join us in a day of celebration.
Dust off your Idle Along and join us on the water for a Mass Sail down to Meola Reef (from midday).
Music, Food, Drinks, Historical Photographs, Old Friends and more from 4 pm.
Please RSVP by "booking" your free ticket for the "Mass Sail" and/or "Music, Food and Drinks" so we have an idea of numbers.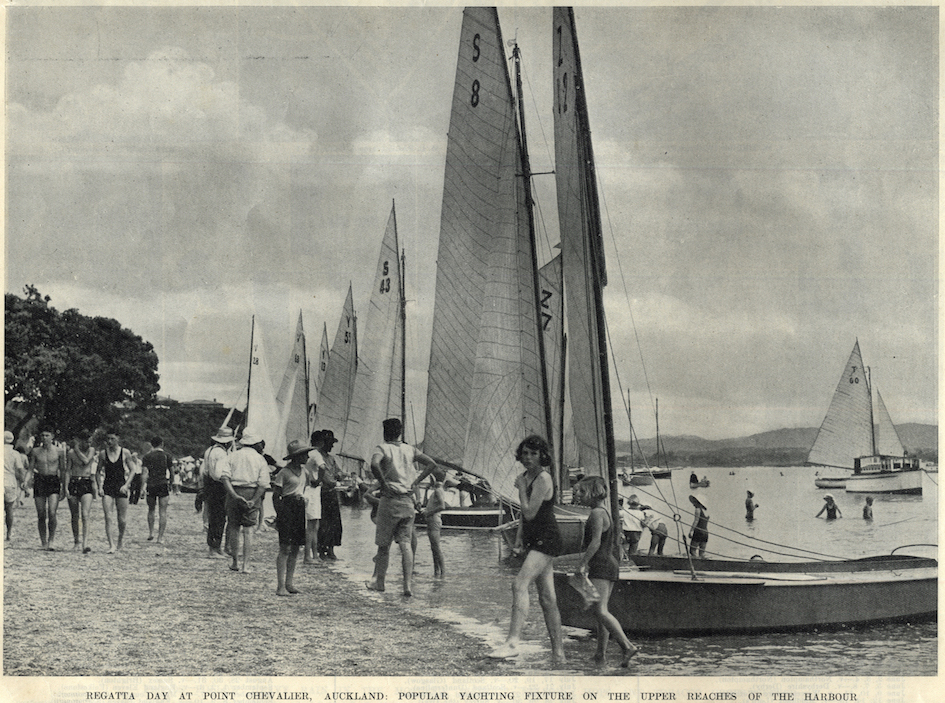 Images courtesy of 'Sir George Grey Special Collections, Auckland Libraries' (AWNS_19371229_43_3 and AWNS_19370303_45_2)