Location
Novotel Tainui Hamilton Conference Centre
7 Alma Street
Hamilton, Waikato 3204
New Zealand
A Handheld Device Afternoon & Day of Formative & Summative Assessments
About this event
PORTABLE POCUS: HANDHELD SYMPOSIUM, DINNER & FINISHING SCHOOL
Monday 9th Nov 1-5pm - Handheld Symposium
Monday 9th Nov 6.30 - Late - Social Dinner
Tuesday 10th Nov 9-5pm - Finishing School
Join the EMUGs New Zealand team for Portable POCUS, a day and a half of POCUS activity in Hamilton, New Zealand.
HANDHELD SYMPOSIUM - Monday 1:00pm
An afternoon of all things handheld with The Butterfly, Sonosite's Iviz, Philips Lumify and GE's Vscan.
Display and Play - Kicking off with an opportunity to play with the different handheld devices currently on the market. Product reps and experienced clinician handheld users will be on hand for product demonstrations and to answer questions.
Afternoon Tea - Monday 3:30pm
Integration - A robust facilitated discussion led by EMUGs Co-Chair Dr Gabby King about handheld integration into your clinical practice including exploring image storage, risk assessment and cleaning.
SOCIAL DINNER - Monday 6:30pm
A fun and interactive social dinner for anyone with POCUS on their mind.
Dinner will be at Iguana Street Bar & Restaurant - one of Hamilton's original Restaurants, located in the heart of the Café & Restaurant mecca at the south end of Victoria St.
Dinner tickets include food and drinks.
FINISHING SCHOOL - Tuesday 9:00am
This collaboration between Ultrasound Clinical Leads from Auckland, Hamilton, North Shore, Middlemore, Dunedin and Tauranga is a day dedicated to AAA and eFAST formative and summative assessments to ACEM standards.
The aim is for each participant to complete 7 signed off scans for each module over the course of the day achieved with a low ratio of teachers to scanners. Approx 2:1.
Includes morning tea, lunch and afternoon tea.
Please purchase a separate ticket for each event you are attending. I.e. handheld symposium, social dinner, finishing school.
PRESENTERS AND INSTRUCTORS
A handful of the brilliant and experienced presenters and instructors from around New Zealand that we have lined up for this event have been profiled below...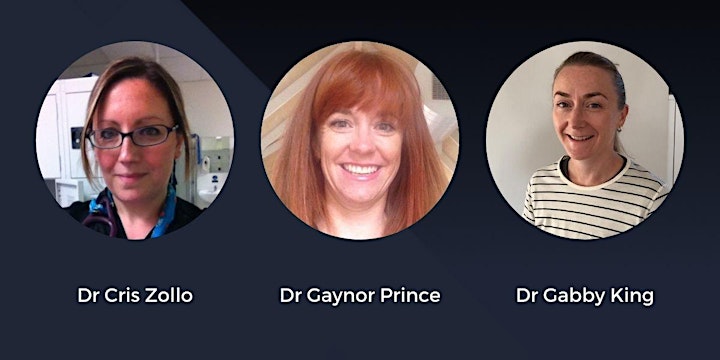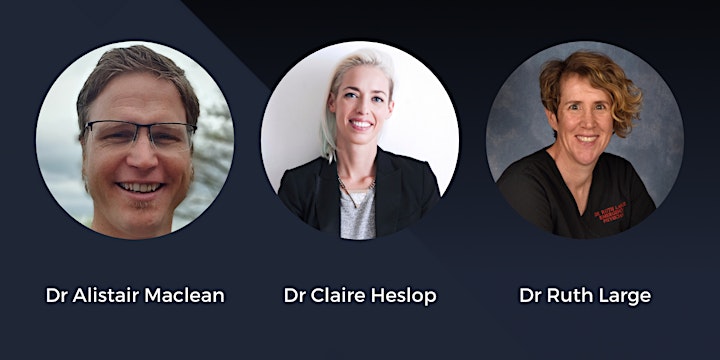 Dr Cris Zollo is an Emergency Physician and Clinical Lead for Ultrasound at Waikato Hospital Emergency Department. Originally from England, Cris has experience working in emergency departments across New Zealand, Australia and the UK, but undertook most of her formal training at Waikato Hospital. She attained the ASUM DDU (Emergency Medicine) in 2018. Cris is a passionate advocate of increased POCUS availability, but acknowledges that this, like all other tests, should be used wisely, supported by appropriate training and credentialing.
Dr Gabby King is an Emergency Medicine Specialist working at the Adult Emergency Department, Auckland City Hospital. She completed her Otago University Post Grad Cert CPU in 2015 and has been clinical lead for POCUS at her ED since 2017. She is passionate about POCUS education and improving the way we use POCUS in our Emergency Departments. She has been an active member of EMUGS-NZ since it began in 2017 and is the current co-chair for EMUGs New Zealand.
Dr Claire Heslop is a POCUS fellowship-trained Canadian Emergency Physician who teaches full-time at the University of Toronto, and works clinically at Toronto General Hospital, and the Hospital for Sick Children. A self-described "echo fanatic", Claire also loves to teach resuscitative POCUS, as well as POCUS-guided procedures and nerve blocks. Claire has directed POCUS workshops in Dunedin and Auckland, as well as in many rural and urban locations across Australia, Europe, and North America. Since COVID hit, she has also directed virtual learning events for medical students, residents, and ER consultants, and is now creating a virtual hands-on POCUS curriculum for the University of Toronto medical school. When not busy with POCUS, Claire can be found running very long distances up and down mountains, and scouring the internet for consultant job vacancies in New Zealand....
Dr Ruth Large is an Emergency Physician from Waikato DHB. Her practice is mainly in a rural setting. She has a Post Grad Cert in Ultrasound from Otago University and abandoned her Diploma in Diagnostic Ultrasound after the Part 1 in order to take up a position as Clinical Director of Information Services in 2018. Her main interests are in improving accessibility of healthcare and in digital mobile tools that enable that vision.
Dr Gaynor Price is an emergency physician working in Blenheim, New Zealand. She trained in Waikato and then took her emergency training to Perth, Australia where she achieved her Diploma in Diagnostic Ultrasound. She loves the diagnostic edge ultrasound provides a clinician, not to mention the therapeutic benefit of a myriad of nerve blocks facilitated by ultrasound. When Gaynor is not in ED, she can be found in cold places on epic adventures and enjoys taking her medical skills along as the expedition medic.
MEET & GREET
EMUGs events are a fantastic networking opportunity and include an opportunity for you to meet other POCUS enthusiasts in a friendly and casual networking environment.
TICKET PRICING POLICY
EMUGs is a small not for profit organisation funded by ticket sales and the support of our sponsors.
EMUGs events offer a multi level ticket price structure to make POCUS education and community initiatives accessible for our whole community.
Full price ticket purchases make it possible for us to provide subsidised ticket options.
We make affordable ticket options available for some groups within our community; including Sonographers, Registrars, Medical Students and doctors in developing countries.
We aim to ensure ticket prices reflect the value of our events.
If you feel that you do not fit into any of the advertised ticket categories for a particular event, or are unable to afford the ticket price, please get in touch with us.
As EMUGs is a not for profit organisation we also provide the opportunity to make an optional tax deductible donation to EMUGs during the ticket purchase process.
Thank you for your support.
FAQs
How can I contact the organiser with any questions?
Email romy@emugs.org with any questions.
What is the refund policy?
Attendees can receive full refunds up to 7 days before the event start date.
Will I get an attendance certificate?
Certificates will be emailed after the event.
SPONSORS
This event has been made possible by our fantastic sponsors: