Promises Promises: 80 Years of Wooing New Zealand Voters
About this Event
Professor Claire Robinson, Pro Vice-Chancellor of the College of Creative Arts at Massey University, is giving a talk on her new book Promises Promises: 80 Years of Wooing New Zealand Voters.
Massey University's College of Creative Arts Toi Rauwhārangi, in partnership with Massey University Press, is delighted to host this free public talk that will be illustrated with a treasure trove of campaign advertisements from the first election in the modern era in 1938 to the present day. The talk will be held at the National Library on 19 September.
Claire will discuss the research that went into making the book and, through the mapping of the promises of political parties over decades, take you on a journey of our social and economic history. Showing how much things have changed and how much they have stayed the same when it comes to wooing New Zealand voters.
Signed copies of the book will be available for purchase after the talk.
Thursday 19 September
Auditorium, National Library, Aitken Street, Thorndon, entrance at street level
5.30pm Refreshments served
6.00pm Promises Promises – 80 years of wooing New Zealand voters with a brief introduction by political journalist and commentator, Colin James
RSVP through Eventbrite.
About the Book
For 80 years and over 27 elections, New Zealand's political parties have been wooing voters with promises of better, brighter futures: cheaper homes, higher wages, safer streets, stronger leaders. Brimming with political-party campaign advertisements from the 1938 election to the present day, this colourful, engaging book brings together 80 years of political advertisements that can truly be said to have made New Zealand history. The author's analysis is penetrating and original and visual material is abundant and revealing. Perfect for history, politics, design and nostalgia buffs.
Biography:
Claire Robinson is Professor of Communication Design and Pro Vice- Chancellor, Toi Rauwhārangi College of Creative Arts at Massey University. Her research interest is the visual communication of political messages in the context of election campaigning and political leadership. Claire is a frequent media commentator on New Zealand politics.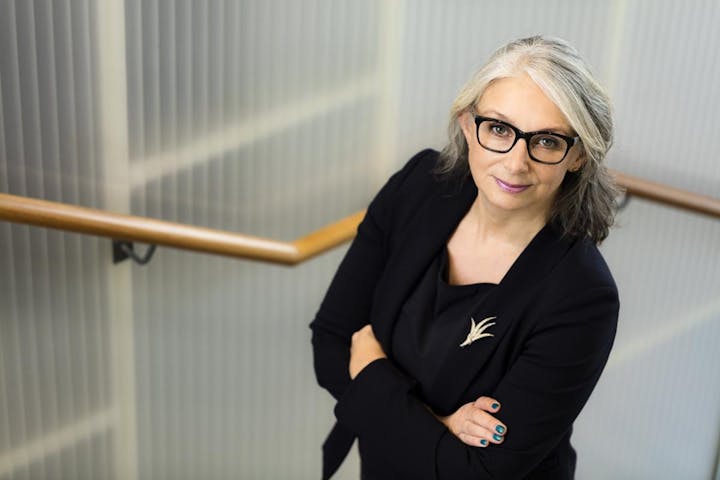 Professor Claire Robinson, Pro Vice-Chancellor of the College of Creative Arts, Massey University.