Protecting Canterbury's Housing Stock - A Case Study With Adrian Cowie

Monday, 7 April 2014 from 10:00 am to 11:30 am (NZST)
Event Details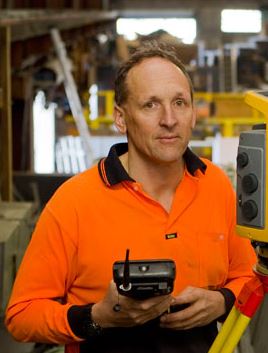 You are invited to attend a forum made up of industry leaders and key stakeholders to agree how best to protect the quality of Christchurch residential housing stock and to safeguard homeowner's equity.
What is troubling is that many of the insurance policies we are all working with are a "new for old policy".  In some cases those poliies require the home to be returned to the same condition they were prior to the event as "GOOD AS NEW". That means No Jacking and Packing, No Notching and No Epoxy Fill.
As indsutry professionals, who will be around  well after the insurance companies have left, with reputations on the line, we need to come together, we need to consider carefully what we are doing and why.  We need to ensure we provide the right solution of the right quality - TOGETHER.
This forum will be led by Registered Surveyor Adrian Cowie, for industry.  Adrian will also present an update of some of his recent case studies.
Key Discussion Topics
 
Achieving a Greater Degree of Openness
Across the Entire Process
The Issue With The Instruction to
Report Only On The Policy Entitlement.
Should Repair Strategies Only Be
According to the Policy Entitlement?
It is each homeowners right to have their equity protected.
It is our responsibility to do that for them.
ABOUT
Adrian Cowie is a Registered Professional Surveyor with 24 years surveying experience in Canterbury.   From September 2010 Adrian has been involved in the forensic surveys of many residential and commercial buildings throughout Christchurch and Canterbury.  He has appeared as an expert witness in both the O'Loughlin v Tower and the recent Rout v Southern Response High Court Cases and has provided witness statements for numerous other pending High Court cases.
When & Where

Westpac Business Hub
CBS Arena
55 Jack Hinton Drive
Addington, Christchurch.
New Zealand

Monday, 7 April 2014 from 10:00 am to 11:30 am (NZST)
Add to my calendar
Organiser
Canterbury Claimants is the name used by a group of members of the Canterbury Community who, from time to time, arrange public meetings for earthquake policyholders.  The purpose of the meetings is to help provide quality information to the policyholder to better enable them to successfully navigate their way through the insurance claim process.
Melanie Bourke, Cam Preston and Jake Preston are the people behind Canterbury Claimants and the role they fulfil is to bring together appropriate speakers, to plan and promote the event.  If you wish to contact Mel, Cam or Jake, use the info@jotomero.co.nz email address, or you can phone Melanie on 021 449584.
Some slides from past meetings can be found at Canterbury Claimants Slideshare.
A list of previous topics are:
Concerns with Secondary Repairs - 2015
Understanding Land Issues in Canterbury - 2015
The Cash Settlement Process - 2015
Lane Neave and Anthony Harper – Working through claims issues - 2015
Focus on EQC - 2014
Campbell Live – EQ Four Year Anniversary - 2014
Navigating the Claims Process - 2014
Working with Southern Response – 2014
Some of the speakers from previous meetings have included:
Duncan Webb – Lawyer – Lane Neave
Grant Cameron –Lawyer – GCA Lawyers
Peter Woods – Lawyer – Anthony Harper
Dean Lester – Insurance Adviser
Stewart Harrison – Registered Quantity Surveyor – Harrison and Associates
Bevan Craig – Foundation Subject Matter Expert – Underfoot Services
Cam Preston – Financial Analyst
Adrian Cowie – Registered Professional Surveyor
Zoran Rakovic – Chartered Professional Engineer
Ali Jones – Christchurch City Councillor
Peter Sparrow – Christchurch City Council - GM Consenting and Compliance
Sarah Miles – Author – Christchurch Insurance Fiasco
Hugo Kristinsson – Empowered Christchurch
If you would like to run / and or speak at an event to help Canterbury policyholders, or have a topic you would like addressed, please contact us