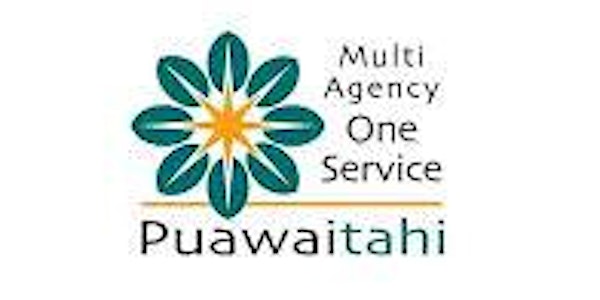 Puawaitahi Adolescent Sexual Harm Conference
Location
Auckland City Hospital, Level 5, Clinical Education Centre, Auditorium
2 Park Road
Auckland, Auckland 1023
New Zealand
Deepen your knowledge of the work being done in the specialist teams working with adolescents who have experienced sexual harm.
About this event
Puawaitahi, which means "Blossoming in Unity", is a multi-agency centre that brings together key agencies involved in child abuse processes. We are committed to providing a coordinated and effective response to the abuse and neglect of children and young people. The whāinga of this day is to deepen understanding on adolescent sexual harm, provide professionals the opportunity to develop their skills and add to their kete of knowledge. If your mahi involves working with rangatahi, this day is for you.
Sexual abuse takes place within families, homes, institutions, schools, workplaces and throughout our community. The statistics are alarming. By the age of 16, 1 in 3 girls will have experienced a sexual assault and our 16-24 year old age group are the most at risk (helpauckland.org.nz). We all have a role to play in preventing this from occurring and supporting rangatahi that have experienced sexual harm.
Topics for the day:
• Trauma informed approaches (Oranga Tamariki)
• Hymens and virginity (Health)
• Medical management of adolescent sexual assault (Health)
• Child exploitation (NZ Police)
• Community responses to sexual harm/ assault (Crisis Response)
Any questions in regards to this event, please contact Olivia; childprotectioneducation@adhb.govt.nz
"Hapaitia te ara tika pumau ai te rangatiratanga mo nga uri whakatipu. Foster the pathway of knowledge to strength, independence, and growth for future generations".
**This event is at Auckland City Hospital. Under current guidelines, masks are required and physical distancing will be enforced. Should there be a change in guidelines, further tickets will be released closer to the date. If you would like to attend via zoom OR be added to the waitlist, please email Olivia (childprotectioneducation@adhb.govt.nz).