Description
Kia ora koutou katoa,
Following on from the Quarter Kai Mangere in 2018 and working with Mangere Family Services, a regenerative project, we are now offering another opportunity for regenerative practice working with the Peace Place Aaiotanga to stimulate learning around discovering place-sourced potential. It will also support this projects strategic planning process.
For this we have decided upon an approach that is experiential, enjoyable and informative. It will be a day to hang out with other Regenerative Practitioners, eat good kai and have useful conversations.
Purpose for the day
To provide the regenerate network with an exercise in researching 'place sourced potential' in application to a specific context, which is the Auckland CBD and Aaiotanga Peace Place Trust.
Programme overview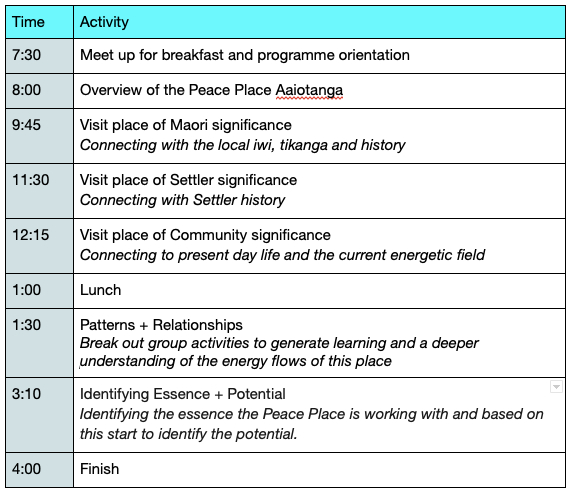 Please contact the team if you need more information.