Event Information
Location
Kate Sheppard House
83 Clyde Road
Christchurch, Canterbury 8041
New Zealand
A series of quick-fire art talks in conjunction with the exhibition Margaret Stoddart: Garden Scene
About this event
Four speakers cover four diverse topics relating to suffrage, feminism, art and art education in colonial New Zealand.
The quick-fire talks and panel Q&A session will run for approximately one hour. Allow extra time to view the exhibition Margaret Stoddart: Garden Scene and the Te Whare Waiutuutu Kate Sheppard House visitor experience.
Speaker topics:
Dr Rosie Ibbotson, Painting plants: Colonial visual cultures and the ecopolitics of "Nature"
Bojana Rimbovska, Seeking a standard: Early art education at the Canterbury College School of Art
Lydia Baxendell, Passing the torch - Stoddart, Suffrage and the rise of female artists in Aotearoa
Louise Palmer, ALSO HER DAUGHTER, Feminisms and histories from Kate to Polly-Jean
Photo credit: Louise Palmer, Research image, Nursery tag for Kate Sheppard Camellia, from Christchurch Botanic Gardens archive.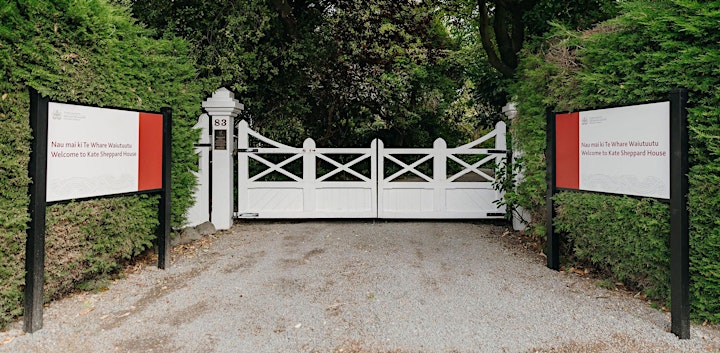 This a ticketed event and will include a viewing of the special exhibition: Margaret Stoddart: Garden Scene (a collaboration with Te Whare Waiutuutu Kate Sheppard House and Macmillan Brown Library Te Puna Rakahau o Macmillan Brown, University of Canterbury) and a self-guided tour of Te Whare Waiutuutu Kate Sheppard House.
There is no parking onsite, so please find a park in the surrounding streets or at the University of Canterbury's Clyde Carpark on Arts Road (free evenings and weekends).
Wheelchair accessible, please call to book accessible car parking (limited spaces available onsite).
COVID19 PROTECTION FRAMEWORK UPDATE
From Friday 3 December 2021, Te Whare Waiutuutu Kate Sheppard House will be open under ORANGE in the traffic light system. If you're visiting us, here's how it will work:
Enter using the My Vaccine Pass. Staff will scan your My Vaccine Pass as you enter the building. This can be digital or printed.
Check in. You are required to check in. You can do this through the NZ COVID Tracer app or manually upon entry.
Wear a mask. You must legally wear a face covering while inside.
For more info on visiting us under the Covid Protection Framework: https://www.visitheritage.co.nz/about/hnzpt-covid-19-information/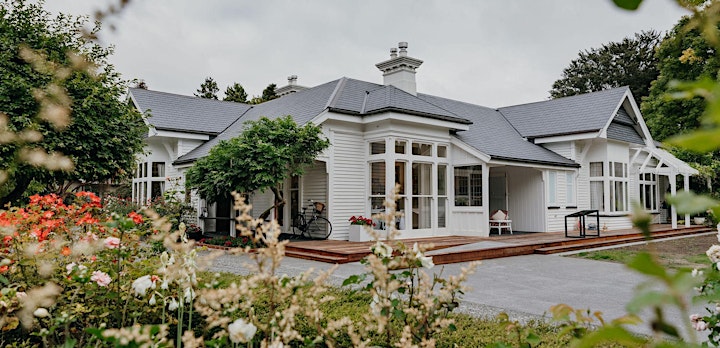 In partnership:

Date and time
Location
Kate Sheppard House
83 Clyde Road
Christchurch, Canterbury 8041
New Zealand