A family-friendly crafting session for introverted LGBTQIA+ folks!
About this event
Come and join us for a queer crafting session! You'll have 4 crafts to choose from: designing your own Pride flag, making origami hearts, making a Valentine's card for a loved one (not just romantic! Any kind of loved one), and making a badge. Meet other shy and/or introverted queers, have a chat, and make some crafts together.
This event will be run by Central City Library staff, at the Ellen Melville Centre, on Tuesday February 1st, 3-4:30pm. Please wear a mask and have your vaccine pass ready. If we're in Red, we'll only allow 15 people into the event area at a time.
Follow us on Facebook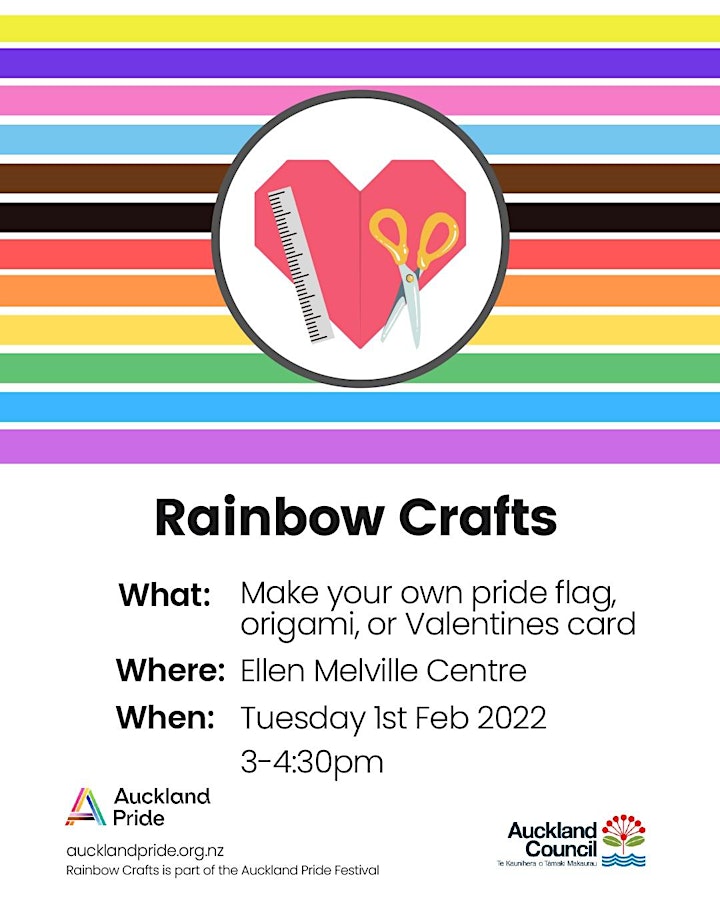 Organizer of Rainbow Crafts