Andreas Heuser from Castalia will discuss the risks and opportunities in the government's proposed reforms of the three waters sector.
About this event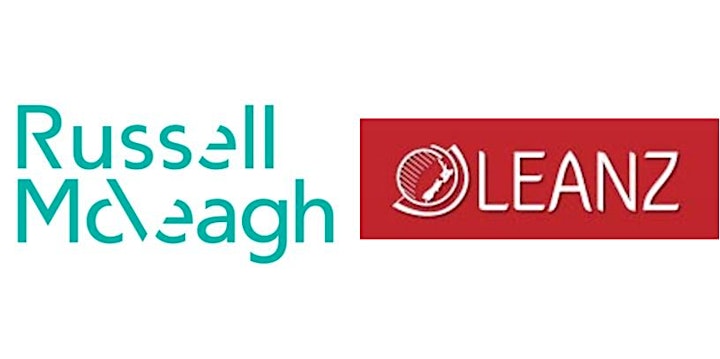 Russell McVeagh and the Law & Economics Association of New Zealand (LEANZ) have the pleasure of inviting you to a seminar by Andreas Heuser of Castalia on the opportunities and risks presented by the government's proposed three waters reforms.
Time:
Refreshments from 5:30 pm for a 6:00 pm seminar start, with an opportunity for further refreshments until 7:30 pm following the conclusion of the discussion and question time at 7:00 pm.
Description:
The New Zealand three waters (drinking, waste and storm water) sector is being reformed. This follows high profile water quality problems and asset failures in some areas. Water services are currently owned and mostly operated by 67 councils. The reform proposal is to amalgamate water services into a small number of regional entities. Andreas Heuser will discuss some of the opportunities in the reforms, but also a number of risks with the approach and questions about the underlying economic analysis. The presentation will cover the economics of water services, international reform episodes and lessons for New Zealand.
Speaker biography
Andreas Heuser is a Director in Castalia's New Zealand and Pacific practice and is President of LEANZ. He is experienced in institutional design and regulatory policy for infrastructure. In the water sector, he led Castalia's advice on institutional options and analysis of existence of economies of scale presented to the government's Joint Steering Committee on the proposals for amalgamating water services. He recently led a project for Ministry for the Environment (MfE) evaluating the costs and benefits of the government-appointed Panel's recommendations for RMA reform. He regularly advises clients on the economics and regulation of the electricity, water and dairy sectors. Andreas was previously at Treasury, is a qualified lawyer, and has advised infrastructure investors in Europe.
Queries about the event can be directed to:
Richard Meade: richard.meade@cognitus.co.nz
CPD Hours:
Lawyers may note that if this seminar is part of your learning objectives in your CPDPR, then attendance at this event can count for one hour of your 10 CPD hours. Please contact a LEANZ representative at the event to confirm your attendance.