Description
Upgrade your knowledge on where, and when you can use photoluminescence.
Know where a FM person or an IQP can swap old EL out and where you need a full redesign
What work you do in this space that does and does not need a consent.
The Presenter: Mike Lindsay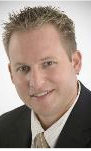 MIKE LINDSAY (Director) of Building & Fire Services (2008) Ltd is passionate about Fire Safety; Mike has 14 years experience in the Fire Safety and compliance industries. Building & Fire Services (2008) Ltd are a customer focused business with a friendly and professional approach.
Building Warrant of Fitness Inspections - Fire Reports for building consent application - IQP Inspections - Fire Equipment - Sales & Service Fire Training • general or to Unit standard 3271 & 4647 Fire Warden Training - Evacuation Consultancy.