Description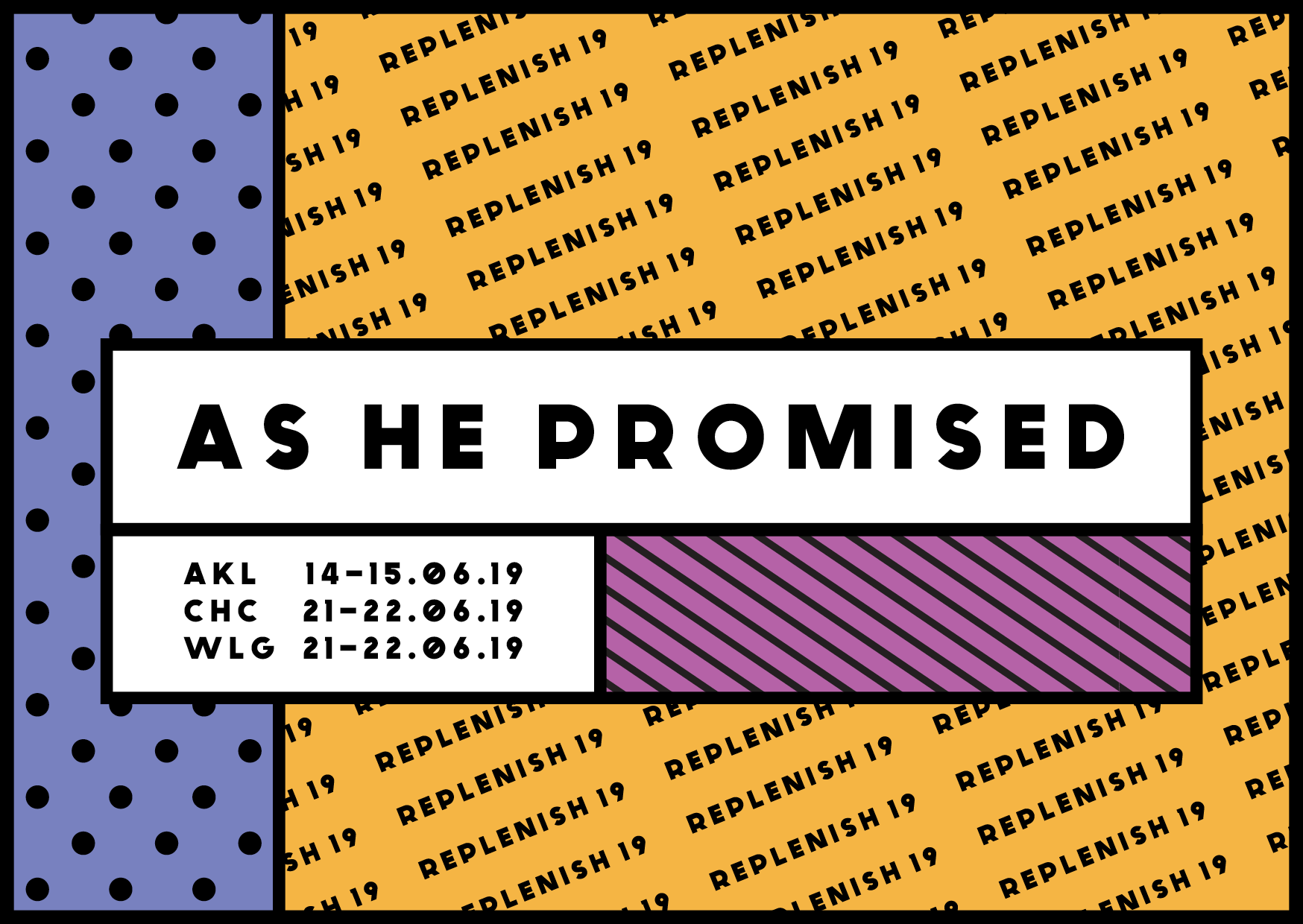 Life begins full of hope and promise. The promise of a new day, the promise of purpose and future, the promise of fruitfulness and harvest. But your journey may take you down roads that you didn't expect, that you had not planned for and that you would not have chosen. In those seasons you need to know that your God is immutable, his nature is unchanging. When he called you he meant it, when he set you apart he intended to see it through to completion. His word is His oath and His promise still stands. Let's gather together to be uplifted, inspired and replenished. Let's, together, declare the goodness of God over all of our circumstances!
Register now and take advantage of early bird pricing
We look forward to seeing you there
Blessings,
The Replenish Team​
REGISTRATION: No refunds will be given for "Conference Only" cancellations. However registrations can be transferred by emailing hq@elim.org.nz.

PRIVACY DECLARATION: I understand and accept that The Elim Church of NZ may collect information about me for the purpose of providing and offering promotional material. I consent to my personal details being used for the promotion of future Elim events and products, via post, phone, e-mail, & sms. The Elim Church of NZ events will be captured in photographs, video and audio. The Elim Church of NZ reserves the right to use this material for promotional purposes. I also understand that every reasonable precaution will be taken to ensure the protection of myself. I hereby release The Elim Church of NZ staff and volunteers of liability in the event of any injury, accident or misfortune, damage or loss that may occur to myself and/or my property while present at the Event and within the Event premises.
DISCLAIMER Replenish Conference or The Elim Church of NZ does not accept any responsibility for losses incurred for flights and / or accommodation booked for the conference. Replenish Conference reserve the right to change any of the published conference details without notice and have the final say on any matters related to the conference.