Resilient Leaders - Leading through Tough Times
Description
As a leader in today's fast moving and unpredictable environment, cultivating resilience is more important than ever.
This bespoke programme is designed for leaders who want to develop their emotional strength, courage and wisdom to lead more confidently through tough times.
What's unique about Rising Strong™ is that it gives you research-backed tools and techniques for understanding what happens to us when we inevitably make mistakes, have setbacks or disappointments in our work and life and how we move through that.
What you will be doing:
Understanding the importance of resilience to your leadership and building it in your teams

Getting clear about your hot spots and what happens when you go into 'default mode' in tough times
Understanding and experiencing the Rising Strong™ process through the lens of your own stories

Connecting with other leaders


Taking time out for your own development
Included in your Investment in Resilient Leaders:
1 individual introductory call pre the workshop to set intentions

Bespoke programme

2 individual follow up coaching sessions

Friday night BBQ dinner, breakfast, lunch and dinner on Saturday, and breakfast on Sunday.
Logistics:
Workshop Starts: Friday, 26 October at 2pm
Workshop Ends: Sunday, 28 October at 12noon
Payment: 1,495.00 NZD incl GST* payable by Credit Card or Invoice/Direct Debit
Registration ends: 10 October 2018
*travel, transit to and from the venue, and accommodation are not included in programme fees.
Note: NZTE Funding may be available to you for up to 50% of the programme cost.
To find out more, contact your Regional Business Partners https://www.regionalbusinesspartners.co.nz/#contact

This is offered by CQ New Zealand Ltd under the event name "Resilient Leaders - Leading through Tough Times"
Accommodation: Please call Peppers Parehua directly on (06) 306 8405 to book your accommodation. Mention "Resilient Leaders " to obtain your discount. Please note there are 5 types of rooms ranging from $179 for a 1BR up to $349 for a 2BR, subject to availability.
ABOUT RISING STRONG™
Rising Strong™ is an integral part of the Daring Way™ curriculum, a highly experiential methodology based on the research of Dr. Brené Brown. The method was designed for work with individuals, couples, families, work teams, and organizational leaders. It can be facilitated in clinical, educational, and professional settings. During the process facilitators explore topics such as vulnerability, courage, shame, and worthiness. Participants are invited to examine the thoughts, emotions, and behaviors that are holding them back and identify the new choices and practices that will move them toward more authentic and wholehearted living. The primary focus is on developing shame resilience skills and developing daily practices that transform the way we live, love, parent, and lead.

Further information is available at www.thedaringway.com.
ABOUT BRENÉ BROWN
The Daring Way™ method is based on the research of Brené Brown, Ph.D. LMSW. Dr. Brené Brown is a research professor at the University of Houston where she holds the Huffington Brené Brown Endowed Chair at the Graduate College of Social Work.
She has spent the past fifteen years studying courage, vulnerability, shame, and empathy and is the author of four #1 New York Times Bestsellers: The Gifts of Imperfection, Daring Greatly, Rising Strong and Braving the Wilderness.
Her TED talk - The Power of Vulnerability - is one of the top five most viewed TED talks in the world, with over 30 million viewers.
ABOUT YOUR DARING WAY™ FACILITATORS
Facilitating the Retreat are the two Daring Way ™ certified facilitators working with leaders in New Zealand, Sue Johnston and Mary Beth Robles.
Sue Johnston is the founder of Artemis Group and is a strategic advisor, leadership coach and facilitator based in Wellington, New Zealand. She has a public-sector background having worked as a policy advisor and manager. Sue is a Results Trained Coach with the Neuro Leadership Institute. She is also an ICF credentialed coach, a facilitator for CQ, and a Certified Daring Way™ Facilitator. She works with people interested in becoming better leaders through understanding how to lead during times of uncertainty, risk and emotional exposure, encouraging innovation and growing courageous and connected teams.
Click here for Sue's Linkedin profile: https://www.linkedin.com/in/sue-johnston-5559bba/
Mary Beth Robles is delighted to be back in New Zealand with her family after a thirty-year international career at Colgate Palmolive. Many of the leaders she works with have jobs that require them to be constantly growing more capable, better able to handle complexity, and adapt to the emerging future. She believes leaders need today, more than ever, a fiercely compassionate community that supports us individually and collectively at our growing edges. Mary Beth is Managing Director of CQ New Zealand, Ltd. She is an ICF credentialed coach and a certified Daring Way™ Facilitator.
Click here for Mary Beth's Linkedin profile: https://www.linkedin.com/in/marybethrobles/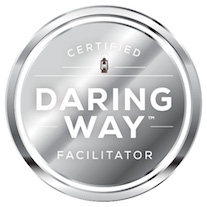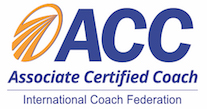 Organiser of Resilient Leaders - Leading through Tough Times
We believe that by cultivating smarter, more caring, connected and effective leaders we can positively shape and impact our future and our collective sense of place that is New Zealand.
HOW 
By breaking down the invisible barriers that exist between industries, professionals and within ourselves. 
WHAT 
We develop adaptive, brave leaders from all walks of life by bringing them together in diverse, impact team-based environments where authenticity, curiosity, ambition and competence are nurtured. 
IMPACT 
A rich diversity of voices and perspectives creates an evolutionary new generation of wisdom we call Collective Intelligence – effective action, positive impact.

ARTEMIS GROUP is a strategic leadership business founded by Sue Johnston in 2000. Artemis is the warrior goddess also known for her protection of the vulnerable.  Her ideals fit well with her work which balances being a courageous, wise and committed practitioner with the understanding, care and generosity to support people with their work and life aspirations.