Sales Have Ended
Registrations are closed
Thank you for registering for Restoration Day 2021: Birds, Bugs and Lizards. We look forward to seeing you on Sat, 12 June 2021.
Sales Have Ended
Registrations are closed
Thank you for registering for Restoration Day 2021: Birds, Bugs and Lizards. We look forward to seeing you on Sat, 12 June 2021.
Restoration Day is the annual conference for community groups involved in environmental restoration projects in the Wellington Region
About this event
Join other members of the restoration community for Restoration Day 2021!
This annual event offers the chance to network with other like-minded people involved in restoration projects around the region, and learn more about how your project can support our precious native taonga.
Restoration Day 2021 will be hosted at Samuel Marsden Collegiate School, Karori. The theme this year is Birds, Bugs and Lizards.
Programme highlights include a keynote speech from Capital Kiwi's Paul Stanley-Ward, 'lightning round' talks from eight community experts, and engaging workshops and field trips where you can learn something new.
Registration
Please look at the event programme before registering, as this will help you to choose which field trip and workshops to attend.
Although we would love to see you all at Restoration Day, there are so many wonderful groups, and a limited capacity for this event. For this reason, we ask that only three people or less from each group come along.
If someone from your group is presenting or providing support to organisers, they will be considered separate to the group and you can therefore have three additional attendees. To encourage diversity, if you have a first-timer or person under 25, you are welcome to bring them along as an extra person.
Registrations close Friday 4 June 2021
Fieldtrip and Workshop Descriptions
Fieldtrips
Fieldtrip 1: Bird Atlas at Zealandia
Join the Bird Atlas team to learn how to contribute valuable citizen science data to the Bird Atlas project just by birding! See how many rare and exciting native birds you can record at Zealandia and learn the value of contributing your bird sightings around Aotearoa to the Atlas.
50 spaces available
Fieldtrip 2: Cultural Journey
Take advantage of this rare opportunity to hear from Ngāti Toa kaumatua about special places and their history around Wellington and Porirua. You'll never look at this part of NZ the same way again!
50 spaces available
Fieldtrips 3 and 4: Otari-Wilton's Bush
Rediscover Ōtari-Wilton's Bush from the perspective of an insect, and learn more about what you can do in your restoration project to better cater for our fascinating native insect fauna.
50 spaces available on each
Workshops
Workshops 1 and 3: Pick your Brain!
We'll have brains aplenty for you to choose from in this session with experts from the Lightening round, and some of our agency specialists in pest plant and animal control and other aspects of environmental restoration.
50 spaces available at each
Workshops 2 and 4: Rongoa (traditional Māori medicine using native plants)
Learn more about how our precious native fauna can improve your health and wellbeing.
50 spaces available at each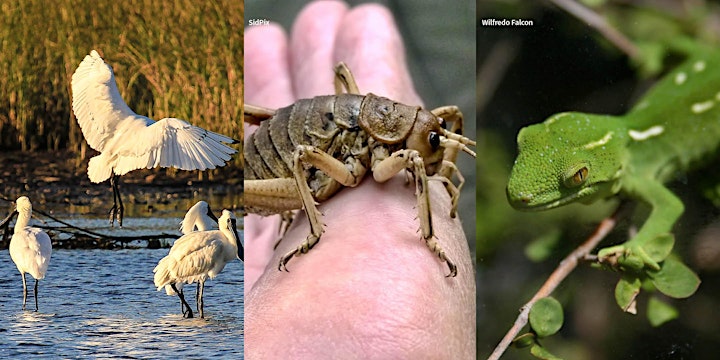 COVID-19 Safety information
Please note that for the safety of our attendees, Restoration Day will only take place in person if we are in or below COVID Alert Level 1. In any higher alert level, we will arrange an online alternative and provide more details after 12 June.