Rock Your DIGITAL Business 2016 (Kuala Lumpur) Malaysia

Friday, November 4, 2016 at 9:30 AM

-

Sunday, November 6, 2016 at 6:00 PM (SGT)
Event Details
What happens at Rock Your DIGITAL Business ?
3 FULL Days to Deconstruct, Reconstruct and Revitatize You and Your Business with a FOCUS of " DIGITIZING " Your Business
Hosted By Dwi Emas International School in Malaysia and In Collaboration with Rock Your Life Global, Quavin Financial Services, Kickstart Malaysia & Soul Journey Travels 
3 Full Days (& Nights) with Award Winning Entrepreneurs, Mentors and Coaches from Malaysia, Australia, Singapore, Canada, & the United Kingdom 

- Step Up and Pitch Your Business to investors, collaborative partners, and your potential customers. 
- Show Up and Explore Ways for you and your business to increase sales and increase your contribution to society 
- Discover how you can double your customers with the lastest online and offline marketing strategies. 
- Practical Skill Mills Sessions to actualize the theory and discover how the latest techiquess in social media, lead generation, and sales conversion CAN & WILL work for your business 

The Only Event in Malaysia Where You Will 
1) Pitch Your Business Or Pitch Your Idea or Join An Amazing Team for the Weekend 
2) Team Mentoring by Award Winning Mentors such as Anne Tham, Maverick Foo, Paul Zaman, Dave Rogers & our Special Guests 
3) 1-1 Coaching on Your Personal , Private or Professional Needs 
4) Engage with Experts in Social Media, Lead Generation, the Latest Business Hacks and Face to Face Sales Combat 
5) Experience 3 Years of The Entrepreneur Journey in 3 Full Days 

Apply Today To Join The Launch Event of Rock Your Digital Business Nov 4 - Nov 6 
Full immersion into the world of video marketing, facebook client prospecting & grooming, lead generation, email marketing, sales funnels, disruptive technology and the that HOW TO GUIDES TO DIGITIZE Your Business. 
You can enter the business school in one of four catagories, and each participant must choose a level at which they are to play the game. Topics to be explored, embraced and internalized 
Learn the secrets of Entrepreneurship that every leader follows
Discover the cycle and flow of business so you know what's coming next and how to plan for it
Get involved in transforming and fast tracking the success of a business using facebook, twitter, instagram, youtube videos, and applying the latest in technology from google, microsoft and amazon. 
Understand what is holding you back from success
Find out whether you should lead a team, support a team, be the star player or the rock behind the results
Learn how to Franchise and License your ideas
Find investors and sponsors for your ideas and business
Grow what you have nationally and internationally
Be coached by people who have done it, created success, millions of dollars and contributed to the planet
Understand the true meaning of social entrepreneur
Learn the Scale of Success™ an ancient business tool that controls the flow and cycle of growth
Find out the Harvard University cycles of business and where you sit amongst them
Benefit by role playing success and failure in a controlled situation
Learn to attract investors and sponsors for your ideas and business 
The four catagories are:
Start-ups (Businesses in the Embryonic phase)
Growth (Businesses who have been in existence for 1 – 3 years
Mature (Businesses who are steady and have survived a number of years)
Team Member (You do not own a business but wish to contribute)
On your application you will choose which game you wish to play. You may choose any of the above, regardless of your situation in real life. Each business owner will be asked to fill in a simple one page plan and overview of their business. This must be done in order for that business to be considered by the coaches. The one page plans will be sent to you on registration.
Once you are at Rock Your DIGITAL Business



On arrival at Rock Your DIGITAL Business, you will find yourself in a team with others. This team will succeed or fail based on leadership, communication, spirit and solid adherance to the universal laws that affect all business, that you will find out about.
You will:
See plans and businesses grow and develop during the course of the school
Compete with other teams in numerous and different ways
Learn to be Creative, Collaborate and Connect with others
Experience how others see you and feel about your value
Witness what happens when 'QUANTUM' occurs and also when 'FEAR' prevails
Experience numerous successes and failures, perhaps personally and within the room
Demonstrate how you develop, act under time frames, communicate and react as the course ebbs and flows
Discover purpose in your business and career and the reason you do what you do
Make friends that will last for years and connect with many other like minded people
You may:
Find a team member or business partner for what you do
Become involved in someone else's business in a number of ways
Find investors or sponsors for your idea
Take home a multi million dollar idea
Be approached by one of the head coaches who may wish to participate in a venture with you


GLOBAL SAGES 
 Dave Rogers 
Award Winning Entrepreneur Coach,  Dave Rogers will work with you and your mindset in building, nurturing and developing a team that will set the foundations for growth and expansion for you and your business.
With experience in over 43 countries, 17 years in international finance and over 23 years in talent management, Dave is an investo in more than 19 enterprises, real estate in 6 countries, and co founder of Kickstart Malaysia, Soul Journey Travel and Vision Villas in Bali
- For more about Dave www.rockyourlife.net and
to see his latest survey Click at 

http://bit.ly/2bsGbgF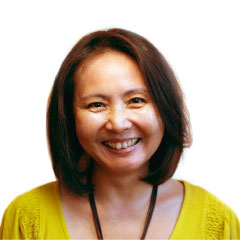 Anne Tham - Business Systems, Visionary Leadership 
Award Winning Edu-Preneur, Anne Tham is at the centre of one of the most succcessful stories in private education in Malaysia. What had started as private tuition classes in her house in 1995 has since flourished into an educaton group which includes private tuition, english language centres, and two internation schools. Driven by her ambition and passion for making world class education more accessible, Anne visionary approach to learning is setting the new standards in Malaysia. 
Global SAGE Panel 
Each Rock Your Business we select from our Global SAGES to create a panel. This panel is made up of highly experienced entrepreneurs and experts in their field. As we have businesses entering that are in the embryonic, growth and mature stages our panel is tune with this with expertise in finance, growing business, branding and creating teams. In fact we personally select the coaches so they will cover all the facets and industries with great experience and knowledge. They are there to inspire you, teach you, work with you and guide you.These experts will be your coaches for the entire experience. Our panel is selected from the individuals below.
Paul Zaman
 Fresh Off An Initial Pubic Offering for an Australian Business, Paul is A seasoned investment and business executive coach and advisor. Paul led the equity research and marketing of theworld's largest A$14Billion IPO of Telstra in 1998. He also structures and analyses private equity deals. Learn the mindset of the investor and how to attract millions to your business. www.qualvin.com
Maverick Foo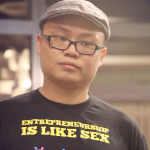 Maverick Foo - Co-founder of Kickstart, and a serial entrepreneur in talent development, event management, and conferences, Maverick is a renegade entrepreneur.  During Rock Your Digital Business, Maverick unveils some of the best business hacks, most strategic approaches to cheap ass marketing and techiques that will increase sales and add to your your bottom line.
MYSTERY GUEST SPEAKER - TWO SPECIAL GUEST Speakers will be added to share the latest BUSINESS HACKS and Implementing Disruptive Technology 
 From the research of Mike Handcock and Dave Rogers, explore the sacred teachings from Europe, China and South America. From Europe, we will be inviting participants of Rock Your Business to  re-discovery the wisdom of  Pythagorus and his ancient teachings of the 12 Tones of Wealth. From China, the practical business and life experiences will be shared from the ICHING and from South America, Mike will re-open the lessons from the Mayan prophecy and reveal some of the biggest shifts to humanity since 2012. 
"We have got value and incredible ideas and support at every step of our journey with Rock Your Life. Rock Your Business is the icing on the cake where we get to put those ideas into action in a controlled and safe way. You will get clarity."
– Ron and Ali Beswick (Property Investors)
Who Should Attend Rock Your DIGITAL Business
Anyone may attend. To get maximum value from attending Rock Your DIGITAL Business you should be an entrepreneur, business owner, career minded individual or someone who wishes to commit socially to the planet. Rock Your DIGITAL Business would suit:
Business Owners
Senior Managers and Executives of Corporates
Anyone considering being in business
Anyone studying business
A Transformational Journey
Attending Rock Your DIGITAL Business is a transformational journey for any entrepreneur. You will find out more about your self on this journey than working day to day in your business. You will be challenged on this adventure at numerous stages. You will have a greater appreciation of who you are and why you do what you do.
Rock Your Business will focus on your purpose and it will focus on your unique abilities and legacy. It is specifically designed to urge you toward your full potential. You may leave Rock Your DIGITAL Business with different views on life, purpose, business and money than you entered with. Everyone's journey is different.
You will learn that you always had everything you needed, you may just never have realised how to use it before. You will learn the art of gratitude and appreciation and many of the lost ancient ways that made so much difference to our creations.
Rock Your Business is a chance to step outside of yourself and to look back on yourself in a way that focuses on you and what you truly want, not what the world expects you to be.
"The knowledge you will gain at an event such as this, you will use for life in business. The people you meet will be connected to you in a very special way and you will enjoy an amazing journey"
Emily Gowor (Word Artist)
Frequently Asked Questions
What will make my business one of the chosen businesses?
The best way to get your business considered is make it clear to us what it is. Don't waffle. It has to be viable, interesting, leveragable, have value and do something good for the world. Simply making money may not be enough.
How challenging will Rock Your DIGITAL Business be?
The answer is that each participant will have a differing experience. The key is to enjoy the ride, embrace any emotions that come forward, be focussed on your goal and as you know the destination is not the game, the journey is. You want to experience challenge at Rock Your Business, not in your real world life. Play with it here.
What does Rock Your DIGITAL Business focus on?
We focus on brand, great ideas, teams and partnerships, taking businesses to the next level, making a difference and creating massive attraction by adding constant value to the business and leveraging that value. Our coaching experts have incredible expertise to share that is all very different and unique. You will learn some incredible fast track methods to get your business really gaining results.
Should I bring my business and/or life partner?
You are welcome to bring both. This is however your journey and you cannot expect them to share your journey. They will have their own. You can bring teenagers who wish to learn about business as well. Again they will experience their own journey. We do not supply crèche or baby sitting facilities" .
"Having created several extremely successful businesses I was proud to be invited to coach at Rock Your Life's Rock Your Business. It's an incredible event that simply will kick-start you thinking and acting bigger than before"
Alan Butcher (Franchise Business Systems)
The Investment for Rock Your DIGITAL Business Includes
The Rock Your Business Full Program
Complete Program Materials
Complete Business Templates Kit
Entertainment provided
The above does not include accommodation or any travel.
Rock Your DIGITAL Business is limited to ensure maximum interactivity. Places are subject to availability. Book early or you may be disappointed.
When & Where

Dwi Emas International School

Shah Alam
Kuala Lumpur
Malaysia

Friday, November 4, 2016 at 9:30 AM

-

Sunday, November 6, 2016 at 6:00 PM (SGT)
Add to my calendar
Organizer
Rock Your Life Global Pte Ltd
Rock Your Life is a composite group of companies that operates across the globe. Comprising events, training, media, publishing and soul journeys Rock Your Life produce transformational information for entrepreneurs and intrepreneurs on Business, Health, Wealth and Wisdom.
We work with many of the world's leading cutting edge experts in their fields (Global SAGE's) and deliver this information through live and virtual events, our videos, audio, radio, books and publications as well as our amazing 7 – 14 day soul journeys. We absolutely love what we do and are committed to assisting everyone 'play a bigger game' in their life.
The home of www.entrepreneurxfactor.com
info@rockyourlife.net
www.RockYourLife.net
Cancellation Policy
Due to the global nature of our events, we have a strict no-refund policy and are unable to offer any refund on payments received.  
While this is the case, we would like to offer you an upgrade or a possible transfer to one of our future global programs or events.
Another alternative is that we would assist you to transfer your attendance spots to one of your business associates or partners for any of our upcoming events. It is however your responsibility to find a new ticket owner.
 Please refer to the terms and conditions particular to SOUL JOURNEYS here:
 http://www.rockyourlife.net/#!terms/chw7
Rock Your DIGITAL Business 2016 (Kuala Lumpur) Malaysia