Event Information
Location
Dunedin International Airport
25 Miller Rd
Momona
Dunedin, OTAGO 9073
New Zealand
Dunedin's Run the Runway. The first commercial airport in New Zealand to offer the opportunity to "take off" and run the runway.
About this event
Remember to bring your Drivers Licence or Passport for ID on the Day. Full refund if cancelled due to COVID status change
Dunedin's Run the Runway. Dunedin is the first commercial airport in New Zealand to offer the opportunity to "take off" and run the runway while raising funds for local projects. You can walk, run, mobility scooter or wheelchair. Suitable for all ages. Baby Buggies/strollers allowed.
1st across the line wins their own take-off experience on the runway with Mainland Air (Free 20 minute training flight)
Winning time 2020 - 13 minutes 49 seconds
 From taxi, to take off and landing this run/walk is just under 4km.  The sense of space and vista from the runway at Dunedin Airport creates a magic feel.
Now in its 4th year, everyone that takes part has loved the experience.
Sign up for this unique experience and help Mosgiel Rotary Club raise funds for local community projects.
2021 Charity - Otago Youth Adventure Trust

Run the Runway: Terms and Conditions
By purchasing your ticket for this Run the Runway event you are agreeing to the following terms and conditions:Registration: This race is limited to 500 entrants
Photo ID is to be brought with you to the sign in area, no one will be allowed on the runway without Photo ID (This is a CAA requirement)
Only those preregistered teams or individuals are permitted to take part. There will be no registrations on the day
Wheelchairs are allowed.
If a runner is unable to attend on the day, their place is forfeited, no refunds
Participants will be allowed a plastic or metal water bottle on the runway
Participants will be allowed to carry a cell phone with them
Due to security restrictions at the airport:
No spectators will be permitted on the runway.
Participants will be subject to normal airport security procedures.
Please do not bring valuables with you as you will be asked to leave all belongings (outerwear, bags, etc.) in a designated area in the main race check in area before going through security.
The airport, the event organisers or volunteers involved take no responsibility for any loss or damage to items left in this area.
To be allowed through security, you must be wearing your runner's number.
Participants may park their cars in the special event parking at the far end of the Airport (will be signposted)
There will be no changing facilities available in the registration area. Please arrive with kit on, or under clothes.
Ensure you arrive on time – the last opportunity to access the airfield will be 7.50pm
There will be a time clock on the runway at the finish line. Participants are responsible for noting their own time on the time clock provided.
Participants must obey all rules and signs on the day of the event.
By accepting these terms and conditions you are acknowledging you understand the rules and that you agree to abide by them.
I/WE HEREBY INDEMNIFY AND HOLD HARMLESS the persons or entities mentioned in (a) above from any and all liabilities sustained directly or indirectly attributable to the cancellation, suspension, rescheduling or reduction of the Event from the period advertised for reasons beyond the Event Organiser's reasonable control including without limitation acts of war, strikes, lockouts, military activity, municipal, statutory or civil authority requisition, any act of nature, fire, flood, tempest, volcano, inclement weather, earthquake, or combinations of any of the foregoing, or damage caused by an aerial object or aircraft.
In th event that COVID levels change preventing the event taking place, full refunds will be given. All payments held by Eventbrite until after the event takes place.
I/We agree to adhere by the following terms and conditions:
We agree to abide by all Event terms and conditions. I understand that We must follow the Event Rules and Regulations as provided by the Event Organisers and obey all directions and instructions given by Event officials, airport personnel and the police.
This is a fundraising event for the Rotary Club of Mosgiel all funds paid are non-refundable except in the event of cancellation due to COVID levels.
FAQs
When is this event? Satuday 13th February 2021
What time does it start?* 8:00pm (note the change to an evening run) Pre race warm up 7.45pm. Walkers will need to gather at the back of the field behind the runners please.
* Start times are subject to change
What do I need to bring with me to this event? You must bring your entry ticket and Photo ID. It is a CAA requirement that everyone produces Photo ID and this will be checked.
When do entries close? This event is limited to 500 people. As soon as the 500 places are filled, entries will close.
Can Children enter this event? Yes! It is open to all ages.
How many children can we bring on a family ticket? A family ticket covers up to 2 adults and 4 children (under 18 years). Anyone under 18 and not accompanied by an adult must buy a ticket as a full competitor.
Is there prize money for the event? We make no apology that there is no prize money for this event. We are offering a unique experience and the main purpose of this event is to help reach the target of funds needed for the new Aquatic Centre for Dunedin, to be built at Mosgiel.
Can I enter as a walker? Walkers are welcome to take part in this event, as long as you are able to cover the 1.8km or 3.6km of the run/walk. You must complete the event within one hour, if you are unable to, you will be picked up by a support vehicle and returned to the entry point.
What is the weather likely to be?, The average 6am temperature in Dunedin in January is 12 degrees. There will be some standing around before the event starts, so we suggest you have thermals and or a light jacket.
Can I dress up in costume for this event? Because this event is on an Airport runway, we would prefer you wear normal active wear and running/walking footwear with no embellishments or accessories. We cannot risk any items being left on the runway.
Do you have travel or accommodation recommendations? If you are travelling from out of town there are several accommodation options in Mosgiel.
Is there an Official Event Merchandise range? Not this year, sorry!
Course Info
Can you describe the Run the Runway course?
Participants will enter from the gates next to the emergency services at the far end of the terminal. Carparking will be available in the carpark at the far end of the complex. This will be signposted from the Airport Entrance and parking attendants will be on hand to help you with this.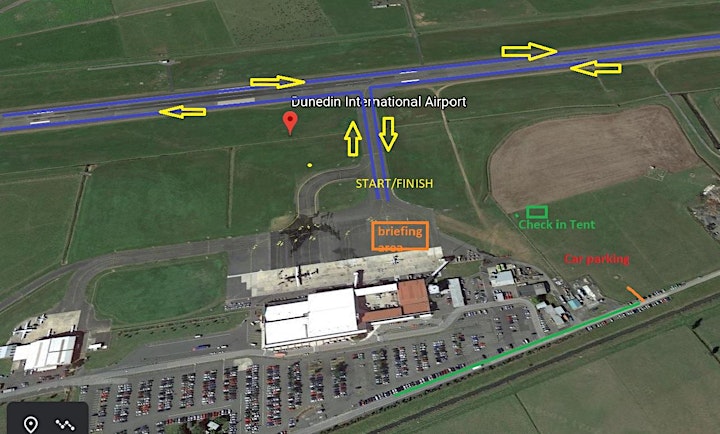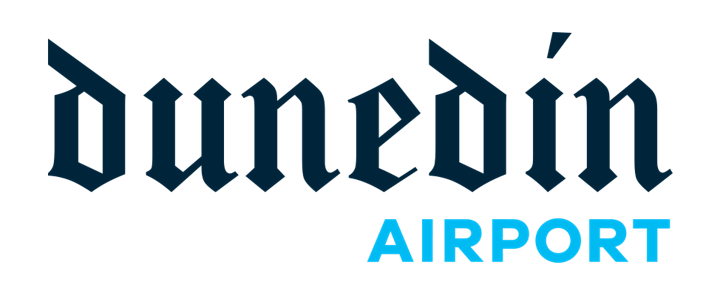 Rotary Club of Mosgiel would like to thank their supporters and sponsors for enabling this event to take place:
Dunedin Airport
Mainland Air
MTF Finance Dunedin South

Date and time
Location
Dunedin International Airport
25 Miller Rd
Momona
Dunedin, OTAGO 9073
New Zealand
Refund policy