Location
Cawthron Institute
98 Halifax Street
Nelson, Nelson 7010
New Zealand
Join us for the first in a series of Cawthron - Nelson Science Society talks where scientists share their work with our community.
About this event
Three early career researchers from Cawthron Institute will each present research they've been working on, followed by questions from the audience. Tickets to this event are limited and registration is essential. Read on for more details about the speakers and the research they're presenting.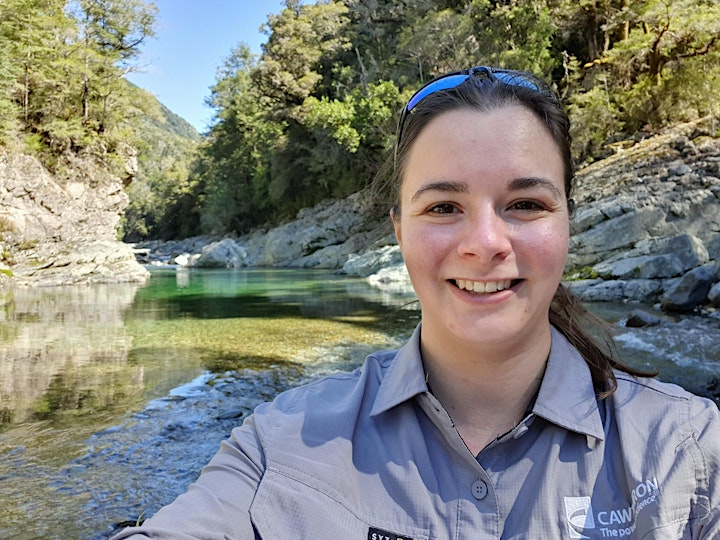 Laura Kelly - Cyanobacteria in a rapidly changing world
Human impacts on freshwater environments are ubiquitous and increasing, and they play right into the hands of cyanobacteria. Over the past 3.4 billion years, this diverse group of organisms have evolved to live in almost every ecological niche on earth. In freshwater ecosystems they have developed clever adaptations that let them out-compete other types of algae, and also allow them to benefit from human-induced eutrophication. This talk will touch on some of the key environmental changes that are likely to impact cyanobacteria in rivers, along with how these might impact on toxin production.
Laura is a freshwater ecologist in the freshwater ecosystems team at Cawthron Institute. Her research focuses on freshwater ecology and the application of genetic tools to understanding these complex environments and enabling better environmental and public health outcomes. Laura specialises in bloom-forming cyanobacteria and the toxins they can produce, and she has a particular interest in toxic-non-toxic cyanobacterial strain dynamics.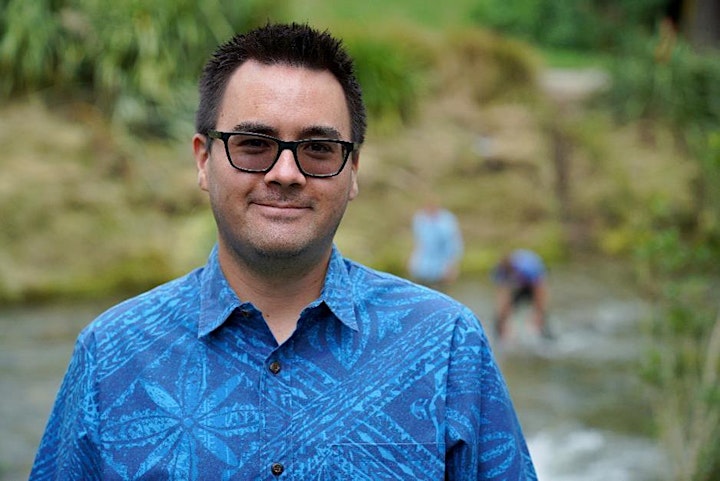 Marc Tadaki - Do introduced trout belong in our waterways? How values research can help address difficult questions in environmental management
Trout were first introduced to NZ by acclimatization societies and continue to be actively managed to promote fishery values. While they are positively valued by anglers, they also predate on native fish, many of which are threatened and of great importance to tangata whenua and others. As an introduced species, some policy experts have recommended that protections for trout be removed, or that trout be removed from waterways to protect native fish species. Is it "time's up" for trout? To inform this debate, we undertook a scoping study into the social values of trout. In this talk I present our main findings and their implications for freshwater management.
Marc is a human geographer and social scientist at Cawthron Institute. He conducts research on people's relationships with the environment, freshwater management, and the use of science in environmental policy. Marc co-leads the Fish Futures, a 5-year research programme that investigates the ecology, values, and management of freshwater fish in Aotearoa.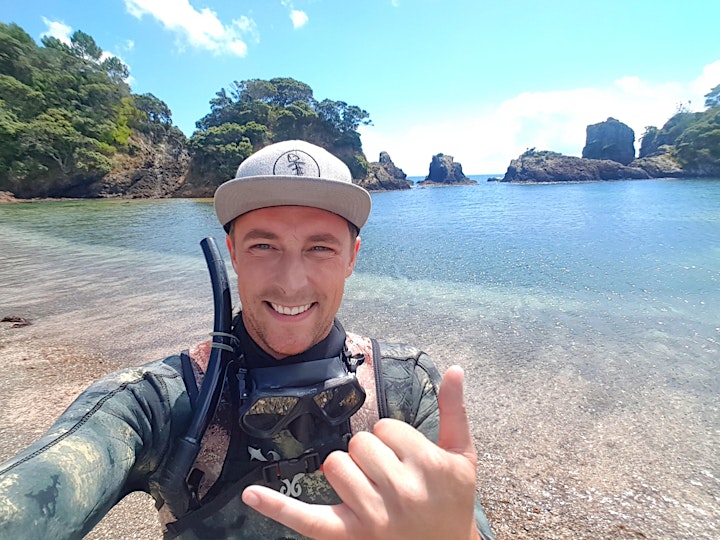 Sam Murray - Ciguatera poisoning: A neglected tropical disease
Ciguatera poisoning is a major problem around the world and heavily impacts indigenous Pacific Island communities who are intrinsically linked to the reef system. It's caused by the marine microalgae genus Gambierdiscus and with our sea surface temperatures increasing as a consequence of climate change, so are the number of locations it can live. This means that communities who were traditionally not at risk of ciguatera poisoning may now be faced with this emerging food safety issue. It's such a problem that the UN and WHO have declared it a neglected tropical disease, with an urgent need for research in this space. One of the key knowledge gaps with ciguatera is knowing exactly what toxins are responsible for this poisoning syndrome. This talk focuses on a recent project to discover some of the toxic compounds produced by Gambierdiscus.
Sam is a marine chemist in the Food and Bioactives team at Cawthron Institute. His research focuses on bioactive compounds produced by marine microalgae and if they could pose a risk to human health. Using state-of-the-art instrumentation, he undertakes compound discovery research with toxic microalgae species and develops methods to look for known compounds. Sam's research has a particular lens on algae species that impact our Pacific neighbours and are considered an emerging risk to NZ. He is also an avid freediver/spearfisherman and uses these techniques to collect his research samples.