Screen Printing on Fabric - 6 Week Tuesday Evening Workshop - All Levels
This is an immersive course in Textile screen printing and design.
About this event
By the end of the course, you will have produced a collection of hand-printed fabric and block printed samples, developed ideas through drawings and stencil cutting, as well as learn how to mix dye colours and experimented with different textile screen printing methods. You will also learn to 'burn' an image onto a screen using the light-sensitive emulsion. (although this is optional)
Materials provided: Calico, (2 meters), linen tea towel (x1) cotton tea towel (x1) stencil materials, Block printing materials, Art materials, inks, a screen and squeegee to use during the class.
What to bring: Scalpel blade (e.g Swann Morton, Excel, available from Gordon Harris), sketchbook ideas, Clean jars or containers (approx 400 gm capacity) to store your inks in, old newspaper, hairdryer if you have a spare one.
​Light refreshments included.
​Fee: $420.00
Min / Max 4 students
Additional items are available to purchase from the Studio Shop:
Blank Linen Tea Towels, $9.00 each
Blank Cotton Tea Towels, $5.00 each
Blank Calico Bags, $5.00 each
Textile Inks: P.O.A
​Silk Screens: P.O.A
Learn more about Smitten Textile Design.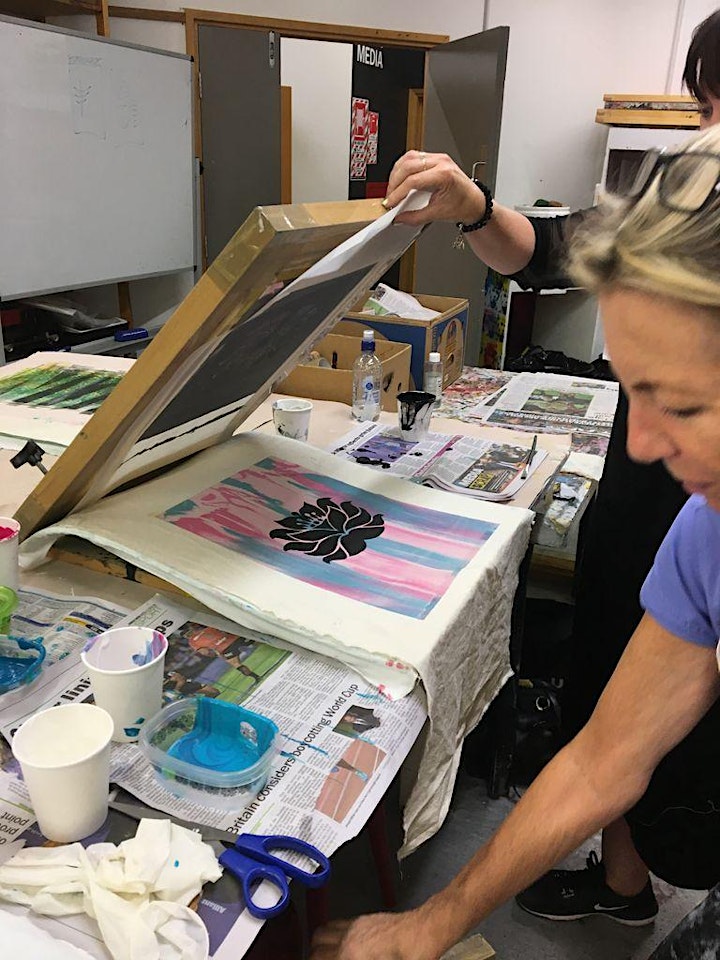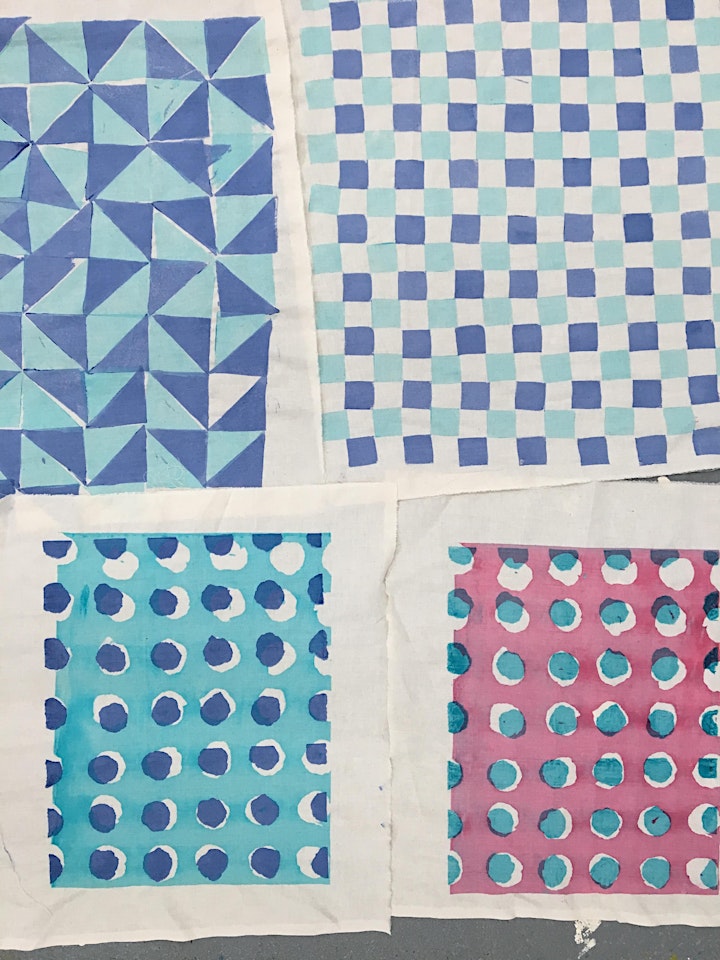 Organiser of Screen Printing on Fabric - 6 Week Tuesday Evening Workshop - All Levels
Katie has been working with fabric in one way or another all her life. From clothes to interiors to conceptual art, she has always been fascinated by the power of fabric to transform places, spaces and people. Katie works in her studio in West Auckland, where she is inspired by the wild mash-up of urban industrial spaces and the forest clad Waitakere ranges. She loves synthesising these disparate influences into printable motifs.She relishes in the uniqueness of hand printing and exploring its numerous possibilities. She graduated with an M.A in Textile Art from Goldsmiths University of London, in 1995, and prior to this, she studied textiles at Otago Polytechnic in Dunedin. She likes to keep her work simple, spontaneous and contemporary. She loves sharing her knowledge and passion for textiles and has run numerous print workshops for adult and children. www.smittendesign.co.nz