Description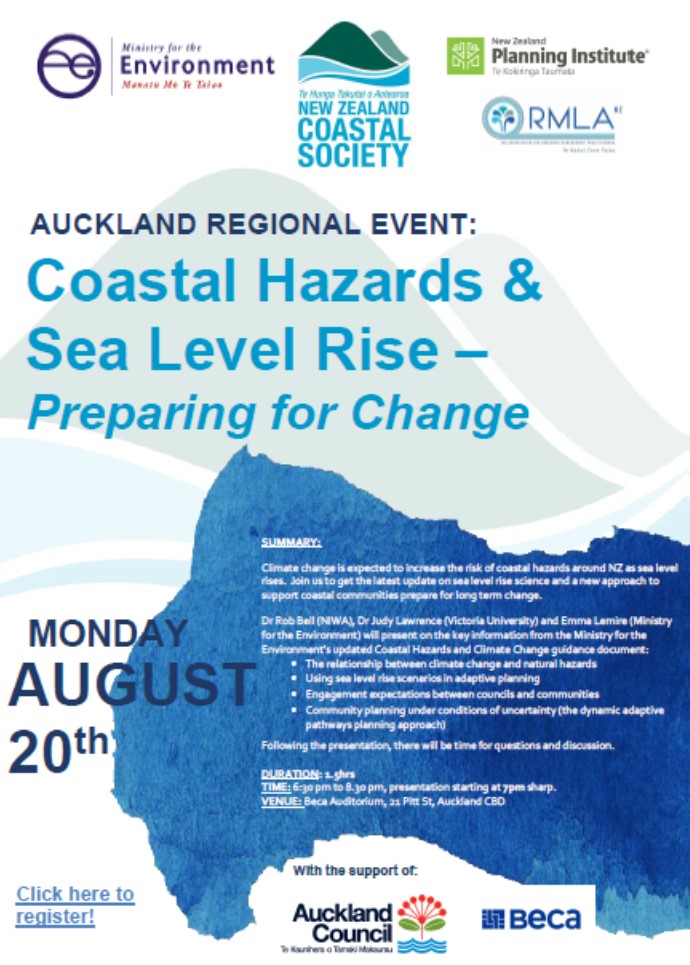 Climate change is expected to increase the risk of coastal hazards around NZ as sea level rises. Join us to get the lowdown on sea level rise science and a new approach to support coastal communities prepare for long term change.
Dr Rob Bell (NIWA), Dr Judy Lawrence (Victoria University) and Emma Lemire (Ministry for the Environment) will present on the key information from the Ministry for the Environment's updated Coastal Hazards and Climate Change guidance document.
the relationship between climate change and natural hazards

using sea level rise scenarios in adaptive planning

engagement expectations between councils and communities

community planning under conditions of uncertainty (the "dynamic adaptive pathways planning" approach).
Following the presentation, there will be time for questions and discussion.
* Light refreshments wil be available from 6.30pm and the seminar will begin at 7.00pm sharp, so please ensure you arrive in sufficient time to be seated in the auditorium.