Seminar - Parenting 8-12 year olds presented by Prof Ian Lambie (ONZM)
Join us for a morning of learning and networking.....
About this event
"Turning on the light before they close the door in your face - parenting 8-12 year olds "
Life A Plenty Charitable Trust presents Prof Ian Lambie (ONZM) - we look forward to welcoming you to our 2021 fundraising and Professional Development event:
Parenting is a life-long commitment and not at all easy at times. Throw in the extra challenges and stresses that Covid-19 have brought to our homes, communities, country, and indeed the world, and suddenly parents are digging deeper yet again.
If you are a professional working with families/whānau, children/tamariki in any capacity - this is the seminar for you!! Or you are a parent looking for expert insights - this may also be of value to you!
We are proud to present Prof Ian Lambie (ONZM) as our 2021 presenter (please read his bio below), who will be speaking from his many years of experience for what will be an informative and educational seminar on parenting 8-12 year olds, including some or all of the following topics:
1. Why don't we talk about middle childhood and why we should.
2. The key ingredients to laying a good foundation stone for the future.
3. Managing stress and anxiety.
4. Internet use
5. Post Covid-19 life
6. Parking your own issues as a parent
7. And there's the Possible Drug use that's coming
8. The Sex that's around the corner
9. Staying connected
10. On Being human
REMEMBER - All proceeds go to offering Recuperative Retreats for women in the wider BOP area. Thank you for supporting our mahi!
NOTE - As we are currently decreasing Covid alert levels, our event is presented in good faith with the expectation that Covid-19 Levels will allow the event to proceed in a safe manner. LAPCT reserves the right to cancel this event should personal health and safety be at risk, OR in the event that the ticket sales do not meet the minimum required numbers for the event to proceed.
REFUNDS - Things come up, things change - we will happily refund your ticket price less the booking fee up to the end of 7 October. Sorry - no refunds available after 7 October .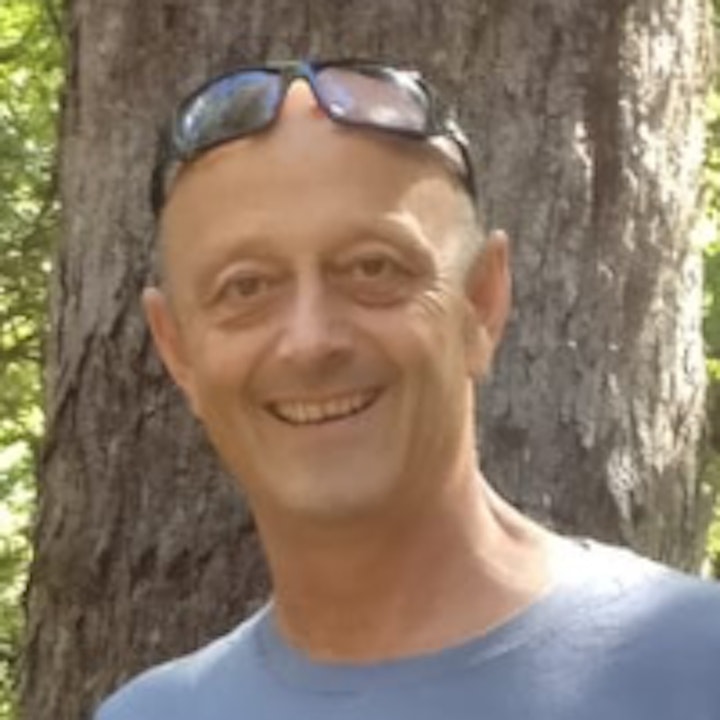 Introducing our renowned speaker - Prof Ian Lambie (ONZM):
Dr Ian Lambie (PhD; P.G.Dip.Clin.Psych) is a Professor in Clinical Psychology at the University of Auckland where he teaches clinical, forensic, child and adolescent psychology.
His research and clinical practice focuses on child and adolescent mental health, children who h ave offended and young people in the youth justice system. Ian is also New Zealand's Chief Science Advisor to the Justice Sector (Ministry of Justice, Police and Department of Corrections). In 2020 Ian was made an Officer of the New Zealand Order of Merit for his services to Youth Justice and Clinical Psychology.
He has been providing treatment for child and adolescents and their families for over 25 years and has published nationally and internationally in this area. His clinical experience includes 15 years working with adolescents with harmful sexual behaviour firstly at the Leslie Centre (Presbyterian Support Services) and then SAFE Network. He has worked with children who deliberately light fires for the past 15 years and is consultant to the New Zealand fire service.
He maintains a small private practice working with children and adolescents with severe conduct problems. His specialist clinical and research interests are child and adolescent mental health, childhood trauma and abuse, youth forensic psychology and in particular severe conduct disorder, adolescent sexual offending and arson. Ian is experienced in both qualitative and quantitative methodologies and has conducted numerous programme outcome evaluations on children and adolescents. Ian is a Registered Comprehensive Nurse with experience in general and psychiatric nursing – which has including working in forensic inpatient psychiatric units and acute psychiatric inpatient units.
He is a consultant to the New Zealand Government on youth offending and has served on numerous government committees in the areas of children with conduct problems over the past 20 years (the MSD Advisory Group on Conduct Problems) and he currently serves on the Ministry of Justice Youth Crime Action Plan advisory group. Dr Lambie served on the Ministry of Justice Independent Advisory Group on Youth Offending from 2007-2013, chaired by Principal Youth Court Judge, Andrew Becroft. Ian served 9 years on the Youth Horizons Board (YHT) and is currently on the Clinical Advisory Board for YHT and SAFE Network, as well as the SAFE Board.
Ian is a member of the New Zealand Psychologists Board Health Practitioners Disciplinary Tribunal. Ian is on the Editorial Boards of the Journal of Sexual Aggression, the International Journal of Offender Therapy and Comparative Criminology, and the Journal of Criminal Psychology.
In 1999 Ian was awarded the student prize from the Association for the Treatment of Sexual Abusers - ATSA (the largest international organisation for professionals working in the field of sexual offender research and treatment) for his doctoral research on resiliency in male survivors of sexual abuse.
In 2001 Ian was the youngest recipient ever to receive the New Zealand Psychological Society Public Interest Award for his longstanding community work with adolescent sexual offenders in New Zealand.
In 2006 he was awarded the Ann Ballin Award from the New Zealand Psychological Society for services to Clinical Psychology in New Zealand. In 2011 Ian was awarded the William Friedrich Memorial Child Sexual Abuse research and treatment award from the American Institute on Violence, Abuse and Trauma for his work on childhood trauma.
In 2015 he was appointed as New Zealand's Chief Science Advisor to the Justice Sector.
Organiser of Seminar - Parenting 8-12 year olds presented by Prof Ian Lambie (ONZM)
Seminars and Workshops for Professional Development
"Inspiring your Practice" 
New Learning - New Thinking - New Developments
Life A Plenty professional development seminars and workshops are designed to support professionals within the counselling, welfare and health sectors.
These affordable professional development opportunities, facilitated by skilled professionals with significant expertise and knowledge, will assist practitioners to enhance their professional practice as they work towards providing best practice when meeting the needs of their clients.
All seminar and workshop facilitators hold postgraduate qualifications in therapy, counselling and education, with specific knowledge and expertise related to the seminar and workshop content offered. The Life A Plenty team are committed to providing quality training opportunities to all professionals within the therapeutic community.
All profits from these seminars and workshope enable Life A Plenty to offer
Recuperative Retreats for Women
"A sanctuary offering relaxation, restoration and replenishment - just for you!"
These FREE Retreats are specifically for women within the Tauranga and wider Bay of Plenty region, who have been recommended a period of rest and recuperation by a health professional and do not have the financial means to otherwise access such recuperation.
The retreat provides the opportunity for women to take a break from their day-to-day activities in order to replenish their mind, body and spirit, and at the same time receive support to make positive changes in their lives. The retreats provide a safe and secure environment for participants to experience complete rest in a quiet, reflective atmosphere.
The immeasurable value and benefit these retreats provide is the positive ripple effect on the women attending, their health and wellbeing, their children, their relationships, their families and in turn, their entire community.