Step out of your business, for one day, and set your business up to totally kick arse and end 2021 a Winner!!
About this event
Drum roll, please....
We are so excited to announce our key guest speaker will be the one and only...Mr Brad Sugars!!
Brad will be joining us from his residence in Las Vegas at 9 am. This is an incredible opportunity for NZ business owners to learn from the worlds best
This guy is THE BEST IN THE BUSINESS
Internationally known as one of the most influential entrepreneurs, Brad Sugars is a bestselling author, keynote speaker, and the #1 business coach in the world. Over the course of his 30-year career as an entrepreneur, Brad has become the CEO of 9+ companies and is the owner of the multi-million dollar franchise ActionCOACH®.
Our 1 day Growth Planning Workshop ( GrowthCLUB ) is specifically designed for business owners who:
- Are caught up in the day to day of your business and finding time to plan for your business future seems impossible.
- Finding the time to reflect on what's working and what isn't within your business is extremely difficult.
- You are scratching your head wondering why you are working so hard but aren't raking in the profits.
GrowthCLUB is a once a quarter, hands on workshop that makes creating tactical plans for your business both educational and fun.
As a GrowthCLUB member you have a hotline to a certified Business Coach to help you stay focused on your plan and keep you accountable, so you actually achieve your goals.
We'll show you strategies that will help you master your time, be clear on your priorities and equip you with the mindset and tools you need to achieve your goals.
The transformation starts with YOU!….so here's how it works….
• With the help of your coach:
1. You will determine your current situation. Where is your business right now?.
- Look at what is and isn't working and decide the strategies you want to change or implement.
- Then map out your PLAN for next 90 days.
2. Identify ways to Grow your business and boost profits fast using the 4Ms of profit
3. Open your mind to new ways of looking at your business, to new ways of going about whatever it is you do.
4. Learn from the 100's of proven strategies implemented in other businesses worldwide
5. Broaden your sphere of contacts by networking with other business owners in your area
By the end of this action-packed day, you will have a clear focus on where your business will be after 90 days as well as a plan to get you there.
So, what are you waiting for?
Only 2% of business owners have a written plan and even fewer stick to it.
Here's what clients are saying about GrowthCLUB:
"It was great that at the end of 6 hours we had a very good 90 day
plan which we could then share with our team and our Coach
who would make sure to hold us accountable. I also liked being
able to share and hear ideas from other business owners."
— Karyn Miller / Hinkle Insurance
"It is great having other business owners in the room together.
We all shared our struggles as well as I successes and it is great to
know you are not alone out there that other business owners face
the same obstacles every day. Thanks, it was a great day."
— Bob Wheatley / Wheatley Heating & AC
"GrowthCLUB boosted my confidence and drive to continue to
make my business grow and succeed. The information presented is
valuable for any business owner at any stage of
their business' development." — E. Gillen
By the end of this action-packed day, you will have a clear focus on where your business is heading and be set to totally kick arse and end 2021 a Winner.!!
So what are you waiting for??
So get in quick as tickets are limited!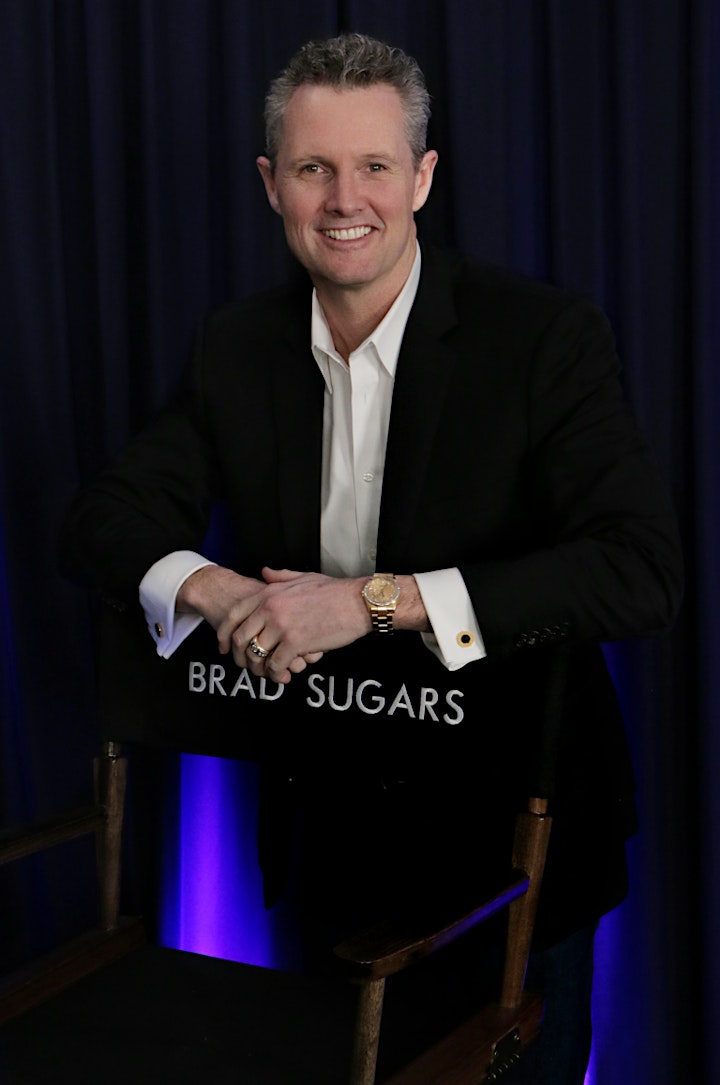 Brad has been where you are now and he knows what it takes to overcome roadblocks. In order to not only survive these obstacles but thrive despite them, a true mindset shift is required. That's why he's committed to helping an entire community of entrepreneurs, just like you, learn and grow from his mistakes and achievements by teaching the tried-and-true strategies to face those uncertainties with knowledge, determination, and courage. 
We are so excited to be able to provide this incredible opportunity to NZ business owners to personally hear from the worlds best.
Organiser of Set your business up to totally kick arse and end 2021 a Winner.!!
To BOSS UP - is to Step Up, raise your game, take responsibility for the direction of your life and the full maturity of your dreams....
This seminar will be presented by Leah Baldwin, founder of BOSS UP, a business coaching company based in Otago.
Leah is a certified Business Coach with ActionCOACH, the World's No:1 coaching firm.
Complimenting her business experience, she is also a certified Breakthrough Life and Abundance Coach.
Her knowledge and experience accumulated over 25 years as an entrephreneur ,having owned a successful Hair salon, a Dog food franchise, a Management and Mediation business in the agricultural sector and several other successful businesses over the past 25 years.
During this time she was also employed  in senior management roles for companies such as GFW, CRV Ambreed and PW&A, and a Co-owner and Director of New Zealand Grazing South.
She understands the trials and tribulations of business ownership:
- juggling the daily challenges of family, employees, customers and social/community commitments.
- finding time to get the "bookwork" and accounts done
-recruiting the right people for the job
-creating a team culture that aligns with your values
- finding the money (more than you need when you need it)
- getting a break and time away from the job/tools
 Leah understands that creating a business that provides the income and opportunities you and your family deserve is incredibly rewarding.
Her positive and enthusiastic personality and her passion for sharing her knowledge with others are why business owners enjoy working with her.
Leah has an interesting life story and spends her "off the tools" time on her lifestyle property with her four-legged companions. Her  2 sons and a beautiful granddaughter are a huge part of her life. 
 "My vision is to grow and challenge business owners, equipping them with the Knowledge, Direction, and Accountability they need to achieve their
goals. I focus on quickly understanding with my client's situation, providing unbiased feedback in a supportive, objective, safe environment."
Leah Baldwin