Shaping Futures: Growing New Zealand Business in a VUCA* world
Description
Growing New Zealand Business in a VUCA* world
Join us on Wednesday 29 May for the first event in our new Shaping Futures event series – a new programme of events focusing on issues critical to business today.
At this event, you'll hear from leading academics at the University of Auckland Business School, representatives from New Zealand companies that are growing their businesses globally, and industry bodies involved in supporting international growth.
Historically, New Zealand businesses have under-performed when it comes to their potential for international expansion. Our geographic isolation can make international expansion into overseas markets challenging, but with a small population, it's essential that our businesses have global aspirations in order to grow.
The IMF's latest World Economic Outlook forecasts a decline in global growth: escalating US/China trade tensions, global skills shortages, Brexit, climate change, geopolitical tensions, and economic uncertainty, all add up to a highly complex global environment.
How can New Zealand businesses best navigate their way to international success at a time of such rapid change and disruption?
*Volatility, uncertainty, complexity and ambiguity.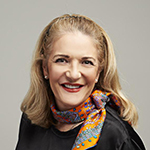 Keynote speaker: Sarah Kennedy, Founder and CEO of Calocurb Ltd
Sarah has been a CEO for more than 20 years, helping companies achieve outstanding results on the global stage. She was joint winner in the 'Inspiring Women Leaders' category at the 2018 New Zealand International Business Awards. Her most recent venture, Calocurb has seen formidable growth in a short space of time,launching in NZ, China and the US and winning a Rising Star 'One to Watch' award in the 2018 Deloitte Fast 50 Regional category.
Our panel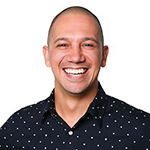 Alex Fala, CEO Vend
Alex Fala is the Chief Executive at Vend, a fast growing global software company based here in Auckland, New Zealand. He began his career at McKinsey & Company, advising major global corporations on strategy, marketing and operations. Since then he also held executive roles at iconic New Zealand growth companies including Trade Me, Les Mills International, and Orion Health. Alex attended Oxford University as a Rhodes Scholar - only the second of Pacific Island descent - and also holds a 1st class honours degree from the University of Auckland.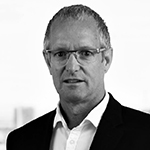 Craig Armstrong, NZTE
Craig is Director - Customers at New Zealand Trade & Enterprise, whose role it is to help New Zealand businesses grow into international markets. He has held Board and Executive roles in a range of multi-national FMCG and Professional Services firms. He's an entrepreneur and an Independent Director, Trustee and Advisor to public and private organisations. He is a graduate of the University of Auckland Business School.

Dr Antje Fiedler, University of Auckland
Dr Fiedler holds a PhD in Management and is a Senior Lecturer at the University of Auckland Business School. Her research interests include business engagement with Asia, innovation and entrepreneurship, and diversity of capitalism. Her research has been published in international journals as well as informed courses at the Business School and practitioner workshops around New Zealand. Antje is teaching entrepreneurship and international business in the redesigned MBA − two subjects that every New Zealand business must focus on in order to achieve a prosperous and sustainable future.

Associate Professor Maureen Benson-Rea, Univeristy of Auckland
Maureen Benson-Rea (PhD) is an Associate Professor in the Department of Management and International Business at The University of Auckland Business School, where she is currently also Associate Dean Postgraduate. With an undergraduate major in politics, an MBA and a PhD in Marketing and International Business, Maureen has held academic positions in the UK as well as several international policy roles with a major UK business organisation. A company director and board chair, Maureen specialises in international business and strategy, with a particular focus on internationalisation strategies. She has supervised over 100 postgraduate students and her research has appeared in International Business Review, European Management Journal, Industrial Marketing Management, Marketing Theory, Public Administration, Journal of Business Research, and Multinational Business Review among others.
For more information, please contact Natalie Newton - n.newton@auckland.ac.nz