Shaping Futures: Human machine cooperation: Thriving in a digitally disrupt...
Description
Join us on Thursday 1 August for the second event in our Shaping Futures Series: Human machine cooperation: Thriving in a digitally disrupted world. This thought provoking event will challenge your thinking about the impact of AI and digital disruption on our lives.
We will hear from Greg Cross, co-Founder and CBO of Soul Machines, an organisation that is leading the way in revolutionising the cooperation between human and machine to reshape customer and brand experiences.
While digital disruption through the adoption of AI and other technologies promises exciting benefits, it also raises ethical, moral and economic issues. Do we have the understanding to be able to create the regulatory frameworks needed for the widespread adoption of AI? How do we develop and retrain people with the skills they will need to maintain employment? How will digital disruption shape the future for education and universities?
Event details:
• Thursday 1 August 2019
• 6pm for a 6.30pm start, finish at 8pm
• OGGB4, Level 0, Sir Owen G Glenn Building
Light refreshments will be provided prior to the event.
Meet our speaker: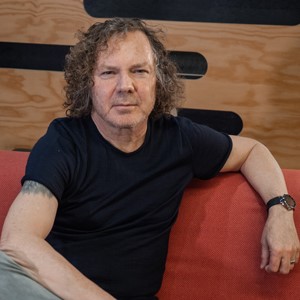 Greg Cross, co-Founder and CBO of Soul Machines, is the Sir John Logan Campbell Executive in Residence at the University of Auckland Business School. He was recently awarded the Flying Kiwi award at the 2019 NZ Hi-Tech Awards in recognition of his impact on the tech sector in New Zealand and inducted into the Tait Communications Hi-Tech Hall of Fame.
While Greg's career began at Trigon in Hamilton, he has spent his career travelling to and living in every major tech market in the world. He now lives in New Zealand but takes his ventures to the global market. In 2016 Greg teamed up with Dr Mark Sagar to commercialise the Baby X technology, developed at the University of Auckland. They created Soul Machines to focus on humanising Artificial Intelligence and exploring the future of human machine cooperation.
For more information please contact Kate Davis - k.davis@auckland.ac.nz
We look forward to seeing you at the presentation!