Join us to celebrate the opening of Show Me Shorts Festival in Wellington with world premieres and the best award-winning shorts films.
About this event
Update: This event has reduced capacity due to Level 2 Lockdown restrictions. As a result we have sold out. However if Wellington drops to Level 1 before October 8th then we will be able to release more tickets. Check back for updates!
Join us for a very special night out as we launch this year's Show Me Shorts Film Festival in Wellington. We will be screening a special selection of short films which includes world premieres, Wellington-made films and some of the best in this year's programme. Come celebrate short films and the people who make them!
We are keeping all our fingers and toes crossed but in the event of Wellington shifting to Covid Alert Level 3 or 4 you can request a full refund through Eventbrite.
Rating TBC
Films featured below:

A HOLE
Comedy, 12 mins, New Zealand
Dir/Writ: James Solomon
Prod: Lissandra Leite
A skilled workman digs a perfect hole in a cracked earthen plain in an endless warehouse. A series of well-dressed people come and sit on comfortable couches offering contradictory opinions, and the job gradually unravels.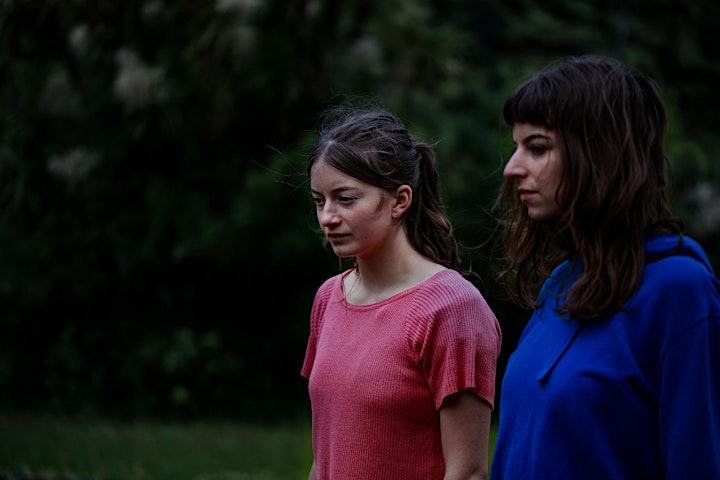 Song for Serbia - World Premiere
Drama, 9 mins, New Zealand
Dir/Writ: Rouzie Hassanova
Prod: Francesca Carney
Two sisters decide to escape lockdown and are picked up by a couple of unlikely locals. Mistake, assumption and prejudice come to the fore after a sudden perceived threat.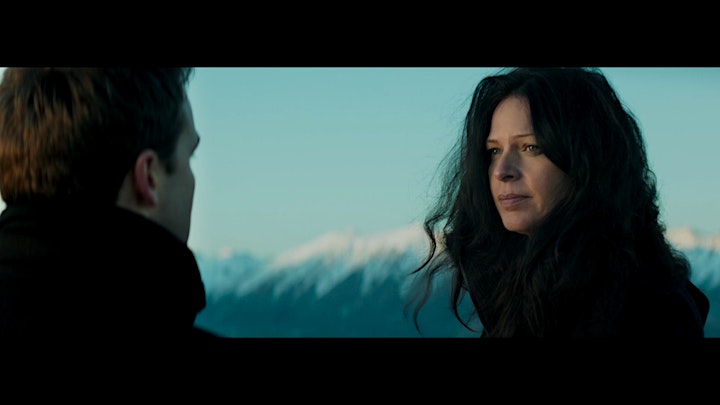 JUNE - World Premiere
Fantasy, 15 mins, New Zealand
Dir/Writ/Prod: Dwayne Cameron
Prod: Sarah James
Willow and David receive a serious diagnosis from their doctor and attempt to deal with the mundane as their world disintegrates in the following 24 hours. This one day for the couple holds raw despair, unleashing carnal natures but a transcendent occurrence offers them the hope of new life.
Blood and Gold - World Premiere
Western, 14 mins, NZ
Dir: Yamin Tun
Writ: Jodie Hillock
Prod: Morgan Leigh Stewart
New Zealand, 1861. Man's hunt for gold is feverish. Through the snow-capped mountains a woman flees on horseback. When she encounters a horrific scene, she makes a decision which will alter the course of two lives…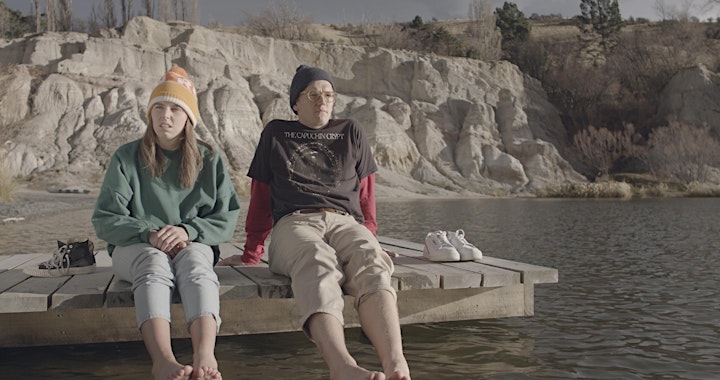 Blue Lake - World Premiere
Comedy, 11 mins, New Zealand
Dir/Writ: Anya Tate-Manning
Prod: Maddy Maxwell
Monster-hunting youtube sensations Phil and Angie are on the road again, searching to uncover Otago's supernatural secrets. An eerie trip to Blue Lake could finally get them on the cover of the Otago Daily Times, or maybe the obituaries.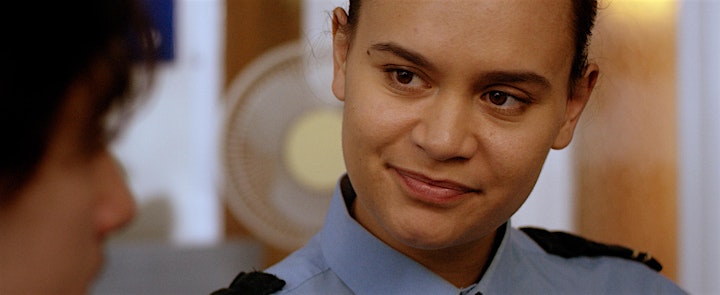 Woman in Blue - World Premiere
Thriller, 13 mins, New Zealand
Dir/Writ: Jack O'Donnell
Writ/Prod: Ashleigh Flynn
Awhi (Tanea Heke), an ex-policewoman, relives memories from her past while in a dementia ward. A visit from Owen (Temuera Morrison) provides a moment of relief.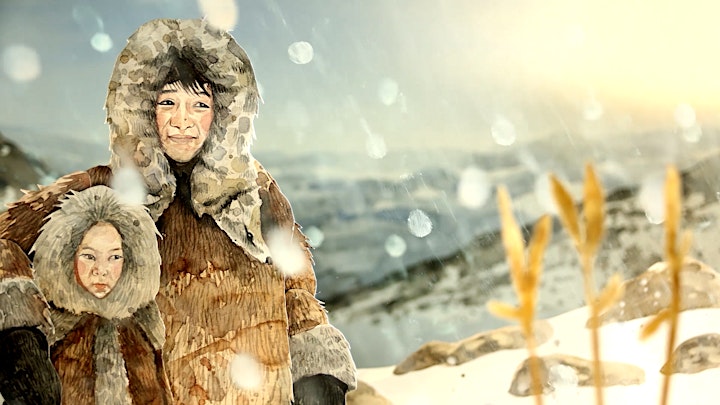 The Mushroom Hunters
Animation, 6 mins, United Kingdom
Dir: Caroline Rudge
Writ: Neil Gaiman
Prod: Amanda Palmer, Alexandra Casswell Becker
Neil Gaiman's Award winning poem The Mushroom Hunters, narrated by Amanda Palmer, invites us to re-examine how we think of the origin and nature of science, and the role it has played in our development as a species.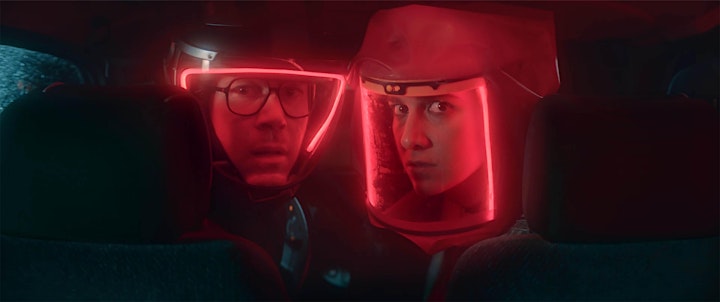 Survivors
Science Fiction, 7 mins, Spain
Dir/Writ/Prod: Carlos Gómez-Trigo
Natural selection says that only those who adapt will survive. But, if modern humans have become too stupid, a question comes up: if a society that has thrown away its ability to adapt and evolve intelligently, would it deserve a second chance to survive?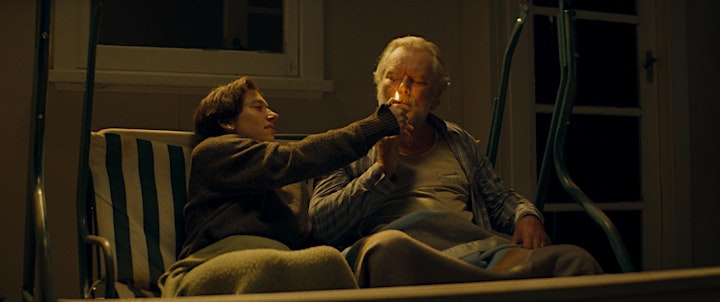 Green - World Premiere
Drama, 16 mins, New Zealand
Dir/Writ: Rachel Ross
Prod: Morgan Leigh Stewart, Samantha Dutton
An estranged father and daughter, both with life altering illnesses, smoke marijuana together for the first time and it becomes healing in more ways than one.
Organiser of Show Me Shorts Opening Night - Wellington
Show Me Shorts is Aotearoa New Zealand's leading international short film festival. We are a competitive Academy Awards-accredited festival that screens in cinemas nationwide each Spring.
The festival is set up as a charitable trust (not-for-profit/NGO), and administered by a Trust Board. Although most of the team are volunteers, we have a group of experienced Board members backing up a high-achieving staff and a large number of enthusiastic volunteers. Everyone involved is passionate about short films, story telling, the arts and culture in general.
Our mission is to create and cultivate the infrastructure required to achieve the widest possible appreciation of short films in New Zealand, and New Zealand short films internationally. Our vision is a future where the important role of short films in New Zealand culture is widely acknowledged and celebrated.
To achieve this vision we work to connect New Zealanders with the best short films from here and around the world; celebrate excellence in short film making; and foster the New Zealand short film community.