About this Event
In association with WE MOUVE
SLY CHAOS PRESENTS
SLY SUNDAYS - Labour Weekend Special!
Featuring
OB:VERSE
SAMMIE
SHERNS B2B SMIT
LA'MOUR
HARRY MARTIN
Across AV Club + outside in the Laneway!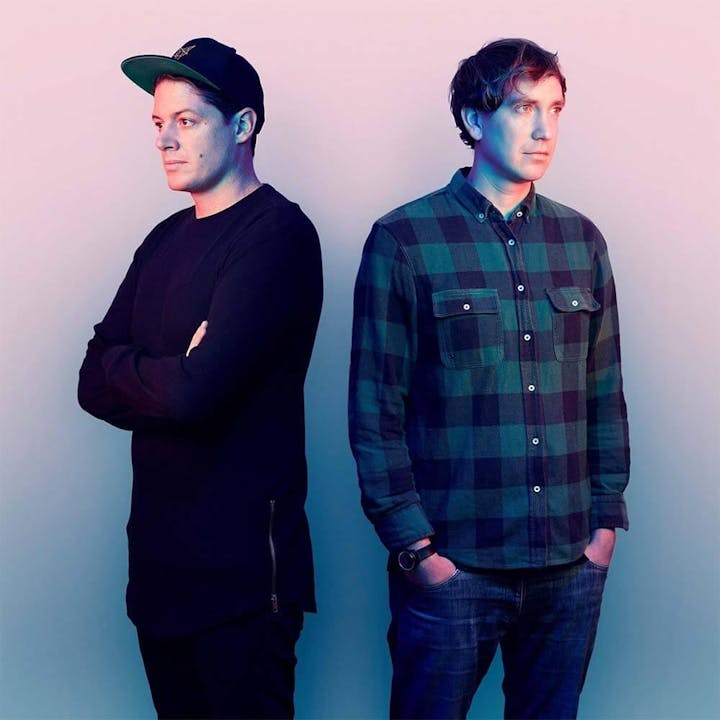 THE UPBEATS
The Upbeats' unique and organic take on 170bpm+ bass music has seen them make their home in the highest echelons of dance music worldwide. Known for their organic and natural sounding drums, The Upbeats are a pillar in the DNB community. The duo have collaborated with stalwarts such as Noisia, Shapeshifter Bad Company,Foreign Beggars, Mara TK, and Mefjus to name a few. In September 2014, their collaborative EP with Shapeshifter, 'Bloodstream', reached no.1 in the NZ iTunes Charts 2 days after being released.
They have released on major dnb labels including RAM Records, Virus, Blackout and Vision Recordings along with remixing heavy weights such as Ed Rush & Optical, Black Sun Empire, Noisia, andBad Company. Their album 'Beyond Reality' released on Vision records in 2013 propelled them to the highest ranks of drum and bass globally. 2014 saw them remix Submotion Orchestra's single, 'Trust Lust', for Counter Records/Ninja Tune which was widely praised inside and outside of the dnb world. In August 2015, they released a new collaborative EP, 'Dead Limit' with Noisia, which turned the entire scene on its head. The title track won them best track at the DNB Arena Awards and quickly became a modern classic. It is almost impossible to go to a rave and not hear the track being played multiple times during a night. Over 2016, they released the first two segments of their latest album 'De-Evolution'. The final segment, Part III, was released in Q1 of 2017 to much acclaim. In September 2017, the highly anticipated Re-Evolution (the remix package featuring Black Sun Empire, Emperor, Malux, Memtrix, Annix and Aggressor Bunx) was released. Now, in November 2017, The Upbeats have released their first 4 track EP with Critical Music - the PUNKS EP. It has received heavy rotation from all of their peers, and has been played numerous times on BBC Radio 1, and has also seen them do a 2 hour special for Critical Music on Rinse FM.
2018 saw them release a 4 track EP (The Pack) with fellow New Zealanders 'Truth'. The EP sat at the top of the Beatport charts for many weeks. It also saw a resulting tour of Australia and New Zealand where 90% of the 18 shows sold out. The Upbeats have also just released another EP on Critical Music, which has found rotation on BBC Radio 1. The Upbeats have now also had repeated Summer residencies on New Zealand's own George FM. 2018 saw them release the first 2 releases in the series of their highly anticipated 'No Sleep 'Til' EP. They travelled to Japan and Iceland with a bunch of the most respected artists in drum and bass (Noisia, Culture Shock, Halogenix, Emperor), and also worked with Goth Trad and the highly respected DJ Kentaro in Tokyo where they were guests of the Red Bull Studio there. The release is out on the 7th September 2018. 2019 has already been a big year with the release of AA side 'Sweeper / Disorder and a 'No Sleep Til… New Zealand' in the pipeline.
Clocking up over a hundred shows a year The Upbeats have played at major festivals worldwide including EDC (Vegas), Pukkelpop (Belgium), Urban Art Forms (Vienna), Supersonic (India), Exit Festival (Serbia), Outlook Festival (Croatia) and are a staple at the famous Noisia Invites shows and tours, Northern Bass (NZ), Boomtown (UK), Glastonbury (UK), Shambhala (Canada), Origin (Australia).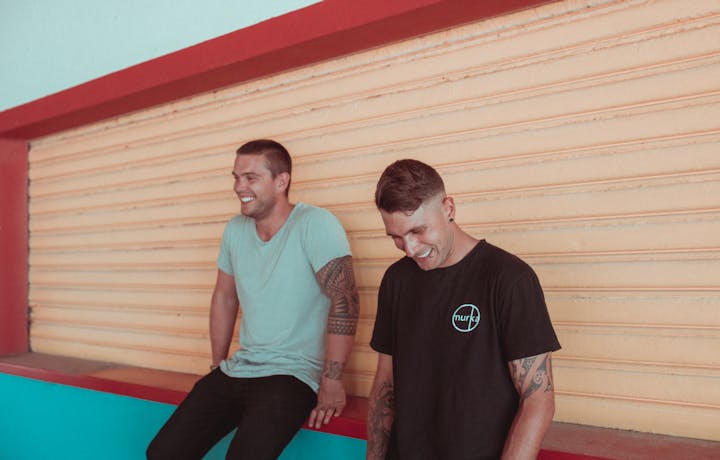 FLOWIDUS
Born just prior to the early 90's rise of drum & bass, producers Raphael and Garo have rooted their sound in the form, both as solo artists, and now collaboratively. Their combined passion for good vibes, and being able to share that with their fans was what defined their stage name ​FLOWIDUS​, with both producers being quoted as saying "when people see us or hear our music, we want them to feel apart of it."
Bursting onto the scene in 2016, with their debut EP on Program Records. 'From The Storm' exhibited their smooth production, variety and evolving style. Since then the budding partnership have unleashed a slew of releases on labels such as RAM, Onelove, Liquicity & Good Karma Music.
Alongside their standalone productions, reworks for artists such as DC Breaks broke into the Beatport top 10 while also gaining extensive support from the likes of Friction, Pendulum and Andy C to name a few.
More recently, Flowidus joined forces with the legendary Tiki Taane to create 'Horizons', a song that showcases their taste for nostalgic melodies, and further highlights they're ability across all walks of Drum & Bass.
2018 brings big news with the duo signing exclusively to Friction's exciting new imprint 'Elevate Records' and touching down with their highly anticipated 'Arrival EP'.
With a vault full of music and an unwavering hunger, the sky's the limit for Flowidus. Be sure to keep your eyes peeled for any upcoming release from this dynamic duo...
Performers
Date and Time
Location
Refund Policy