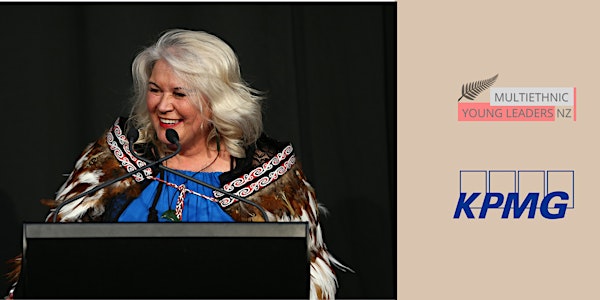 SNS: Fireside Chat with Executive Director, Whaea Fiona Cassidy (Virtual)
An opportunity for ethnically-diverse rangatahi to hear from inspiring Leaders of Colour and leading Diversity, Equity and Inclusion experts
About this event
Our Speaker:
Fiona Cassidy – Executive Director at the Office of the Children's Commission
Iwi affiliations – Ngāti Kuri, Te Aupōuri, Te Rarawa
With over 25 years in communications and public relations, Fiona is recognised as one of New Zealand's leading communications professionals.
In the last fifteen years, she has held a number of senior executive leadership roles in both the public and private sectors. Fiona has worked nationally and internationally both in-house and as a consultant.
Fiona is the first Chairperson of the Public Relations Institute of New Zealand (PRINZ) and a Life member. She also holds a number of Director and Board appointments in business, government and not-for-profit organisations both nationally and internationally.
Fiona has a Master in Business Studies endorsed in Communication Management and a Master in Philosophy endorsed in International Relations and Defence Studies.
Her greatest achievements are her whānau and mokopuna.
The Speaker and Networking Series (SNS) is brought to you by Multiethnic Young Leaders NZ and made possible through the generous support of KPMG New Zealand.
The Speaker and Networking Series aims to:
Inspire, educate and empower the next generation of ethnically-diverse leaders in Aotearoa;
Normalise the presence of underrepresented peoples in positions of influence;
Further the discourse on diversity, equity and leadership in the workplace; and
Contribute to a more socially-cohesive Aotearoa.
Multiethnic Young Leaders NZ is committed to making knowledge and resources available and accessible to all, not just those who can afford it. As such, we do not charge an entry fee for the Speaker & Networking Series. This is made possible through the generous support of KPMG New Zealand.
PLEASE NOTE: The Webinar begins promptly at 5:30PM. Registrations close at 5pm, Monday 8th of August. The Zoom Webinar Link will be sent out via email by 9am, Tuesday 9th of August.