Mangawhai we're comin' at ya - for a Winter feast of wonderful musical vibes and fun.
About this event
With a twist of funk/pop and roots/rock musical flavours over the top of songs you know and love - the fun musical experience White Chapel Jak delivers is always a good time. And with the addition of the first of our own original songs - it's gonna be a night to remember!
The Mangawhai Tavern crowds are one of our favourites! We love the laid back 'ready to party' feel and love we get from the amazing locals and can't wait for more!
Bonnie Hurunui - lead singer and a natural born entertainer will have you laughing and singing - sometimes both at once!
Nathan Boston on lead guitar always brings big energy to the stage and as an accomplished classical guitarist (in his former life) plays technical and tasty flourishes that will stick in your mind for days!
Dean Tinning - our beautiful 6'4" bearded viking is not only our "beats master" who will have you dancin' and groovin' - he also sings the high harmonies like an angel.
We are absolutely thrilled to play a winter fun fest session this July. See you there!
Doors open: 7.00pm
Band on stage: 8.30.pm
R18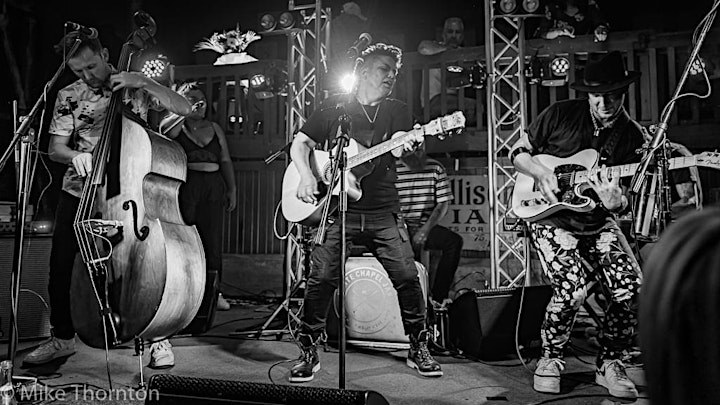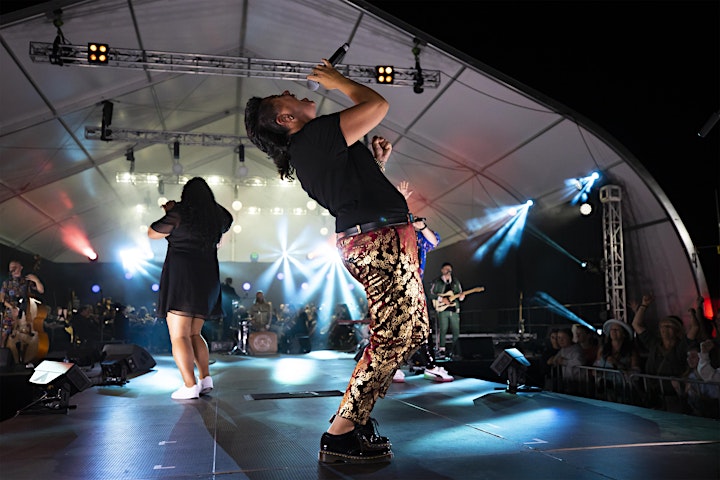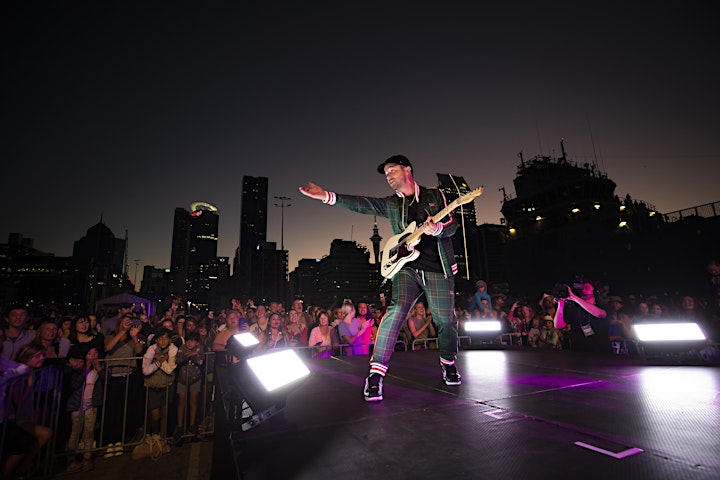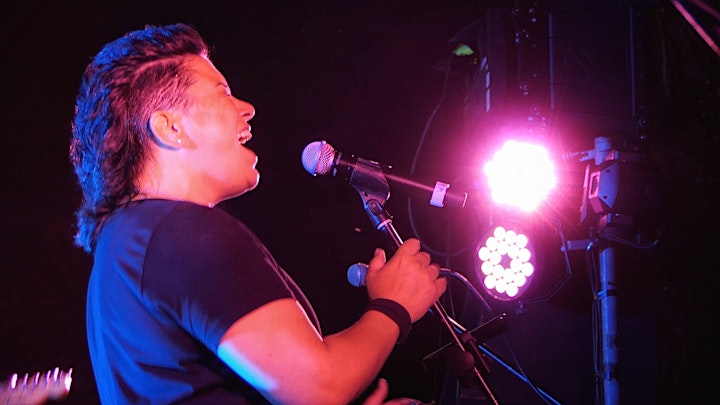 Organiser of SOLD OUT! White Chapel Jak @ The Mangawhai Tavern
Crowd favourites White Chapel Jak are renown for capturing and delighting audiences all over New Zealand. This high-energy acoustic Kiwiana band (with a big band sound) will have you dancing and singing with their fresh and funky approach to songs you all know and love.
The breakthrough band have played have sold out shows on tour as well as playing festivals around the country. In January 2020 they headlined the Auckland SeePort Festival, accompanied by the Auckland Symphony Orchestra, for a crowd of 15,000.
They opened for Alanis Morrissette at the 2018 Summer Concert Tour and Bonnie Tyler at 2017 Summer Concert Tour, claimed the RNZ Battle of the Covers Band in 2018 and Outstanding Entertainment at the Wedding Industry Awards in 2019.
Lead singer Bonnie Hurunui is loved for her larger than life stage presence and highly impressive sculpted hair. Her soulful voice and magnetic personality captivate everyone in the crowd.
The masterful Dean Tinning lays out groovy beats and you can't help but move your feet. Nicknamed "The Viking" his suitcase bass drum, cajon and percussion practically drives you to the dance floor.
Posessing equal measures of cool and quiet, legally blind Michael White can stand on his double bass while playing big phat funky lines.
With a cheeky personality and rather dashing smile to boot, Nathan Boston on lead guitar knows how to truly light up the fret board.
They genuinely love performing and every moment of their journey and dynamic shows reflect this. With a stage that lights up with musical wizardry, laughter and love, it's easy to see why audiences of every age fall for them wholeheartedly, their music and their story.