A 2.5 hour immersive class - allowing you to access your own innate wisdom and consciousness. Travel inwards, in this safe, soma experience.
About this event
Be guided through a beautiful inward journey with Adam Robertson - as you enter the void, where there is no time, only you and your own inner guidance. Adam will facilitate this incredible dynamic and safe space mixing all elements of sound, ceremonial cacao, breathwork and trauma sensitive yin yoga together to bring you into a place of pure bliss and relaxation.
These classes are small, intimate, and allow for each individual to truly explore their own essence and truth. This is about an inwards journey to the soul - releasing and surrendering to what lies beneath the surface.
Opening the heart to truly expand your ability to connect with your higher consciousness, your higher self, while on an anatomical level, opening the fascia, the connective tissue to allow fluid to flow throughout the whole body. One of the biggest functions of the fascia is communication - so when we open space for fluid to flow through the fascia, we open space for communication throughout the entire body.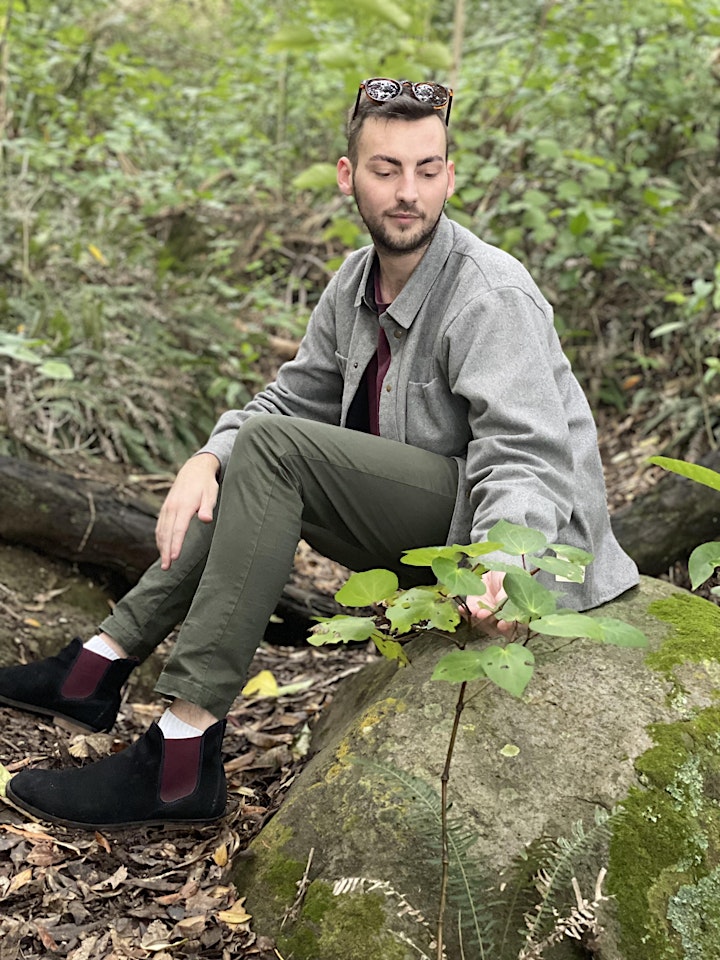 FACILITATOR - ADAM ROBERTSON
Adam Robertson is an Intuitive Energy Coach who works with clients 1:1 and in group mentorships.
Adam is a powerhouse entrepreneur, bringing components of beauty, material and spiritual together to create an incredible reality. Reputed for his work in holistic health practices (Reflexology, Reiki, Cacao Ceremonies, Yin Yoga and more), Adam has an energy known to be contagious.
Adam also brings a completely transparent, emotional realness to his work. Whether in personal conversation, online, or at live events.
Adam's life experience has taught him the power of being abundantly present in the moment, while achieving the greatest future possible, aligned with his higher self and vision.