Soul Journey Egypt

Thursday, 6 October 2016 at 5:00 pm

-

Saturday, 15 October 2016 at 12:00 pm (Eastern European Standard Time Egypt Time)
Event Details
YOUR BUSINESS YOUR SOUL
Join entrepreneurs from around the world for what is the premier entrepreneur event on the planet. 3 days working on your business in the ancient city of Cairo followed by 7 days discovering the depths of your entrepreneurial soul in the ancient, sacred lands of Egypt. This event is a once in a lifetime opportunity for entrepreneurs who wish to skyrocket their business, their soul and their understanding of the world at a deep and profound level. 

YOUR MENTORS AND GUIDES
Mike Handcock is a multi award-winning speaker, author of 14 books including international best sellers, an entrepreneur who owns five companies and the Chairman of Rock Your Life, working with entrepreneurs in 46 countries. He has led journeys to Egypt since 2008 and has written on the alternative archeology and beginnings of this great land. Mike was recognised by President Clinton for his work in philanthropy.
Landi Jac is the creator of 'The Consultants CodeTM'. After a corporate background that saw her in the boardrooms by her late twenties Landi went on to create a highly successful consultancy company that boasted clients like Thomson Reuters, Swissair, ReMax and others. A Lifestyle Entrepreneur, backed by three degrees she is a master in undercurrents and blind spots in your business and life.
Dave Rogers is an ex Billion Dollar Bond trader who lived the life of economic hit man and wolf of wall street. Since 2000 Dave has become Asia's leading entrepreneur coach, winner of the Singapore Spirit of Enterprise Award and creator of numerous programs and the International Best Seller 'Awesome Coaching' Dave has led Soul Journeys to over a dozen sacred places on this planet.
YOU WILL GET ANCIENT MIRRORS FOR CONTEMPORARY ISSUES
Did you know that a 12,000 year old symbol on the side of the Osirion temple is the basis of Linked In? Or what about the use of essential oils like Frankincense, which is primary in healing today. The egyptians used consciousness, their 3rd eye, and imagination to build the greatest society and achievements of all time. Find out how these are linked to Apple, Virgin, Google and other modern success stories.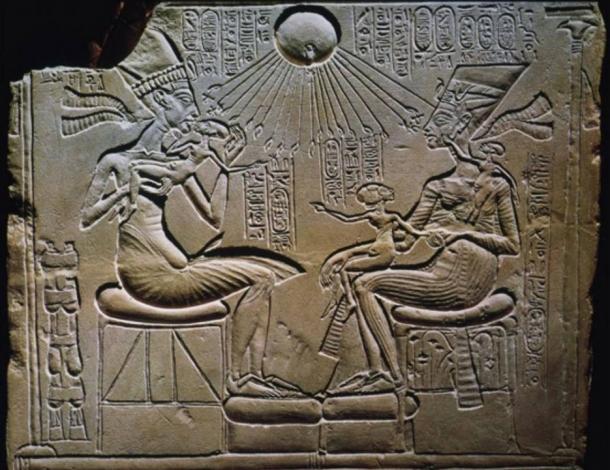 DAY1 > CAIRO > THUOCT6 >DINNER
Arrive at Cairo and make your own way to the hotel. Your day is at leisure to rest, poke through some of the unique bazaars in the city, take in the breath of this exotic and ancient place. Tonight there will be a welcome dinner with Mike, Landi and Dave at the hotel. You will meet the other participants and we will give you a briefing on what will happen during the trip.
DAY2 >CAIRO >FRIOCT7 > BREAKFAST,LUNCH,DINNER
Our event will start promptly at 9am. The event program will be released separately. Today's event will go through until 9pm. There will be ample breaks. Today you will be initiated, like the ancient priests of Heliopolis into the Duat of Entrepreneurship. Your journey over the next three days will include self realisation work, team work and mentoring, plus content plug ins like Branding, Idea Creation, Mind-set, Acquisition, On Line Marketing and much more, where you will learn (for most of you) an entirely new way to look at your business and you in that business. You will go to bed energised, inspired and with a new realisation that business may not be the way your were taught in University. In fact you may see it very differently.
3 DAY3 > CAIRO >SATOCT8 > BREAKFAST,LUNCH,DINNER
Sessions today will be until mid afternoon focusing on JV's Marketing, Funding and Outsourcing, at which time we will venture to the Egyptian Museum of Antiquities, where you will see many stunning pieces from the past. Mike will explain to you the relevance of certain Pharaohs, especially Ramses II and Seqenenre Tao. From here you will have some time in Khan El-Khalili Bazaar to see how entrepreneurship is completed modern Egyptian style. This evening we will embark onto the magical and famous Nile River for an evening dinner cruise. Following this you will have some late evening projects to complete with your team in preparation for Day 4. 
DAY 4 > CAIRO > SUN OCT 9 > BREAKFAST, LUNCH, DINNER
We wake early to be at the Pyramids at opening time. If authorities allow (and it does change regularly) we will be taking our group inside the great pyramid of Khufu. In the Kings Chamber Mike will lead a session based on the work done by NASA expert Tom Danley to illustrate one rarely considered use of the Pyramids. Following Lunch this Afternoon we will bring the learnings of Initiation into a new way of thinking about business to a close where we will look at you creating a new blueprint for your business that will take you forward. There will also be the competition to see which of the participants in the room created the most 'X' Factor during our business conference section of the tour. This evening we will celebrate the winner and everyone who competed in the journey thus far. Stage 1 will be complete. 
DAY 5 > ASWAN > MON OCT 10 > BREAKFAST, LUNCH, DINNER
Welcome to getting to know... YOU. We will have an early transfer to the airport where we will fly to Luxor. Here we board our luxurious Nile Cruise boat which will be our home for the next few days. Following lunch it will be a stunning start to our exploring on the East Bank which is home to the beautiful Luxor and Karnak Temples (one of our personal favourites). Known as Ipet-isu—or "most select of places"—by the ancient Egyptians the temple complex covers 200 acres. Here you will see a relief of the Tree of Life, on which all knowledge is stored, plus Obelisks and reliefs that in their day must have been incredible. Mike will share various stories of what went on here in the past energetically and metaphysically and you will start to see a new and different side of yourself that may have laid dormant for many years.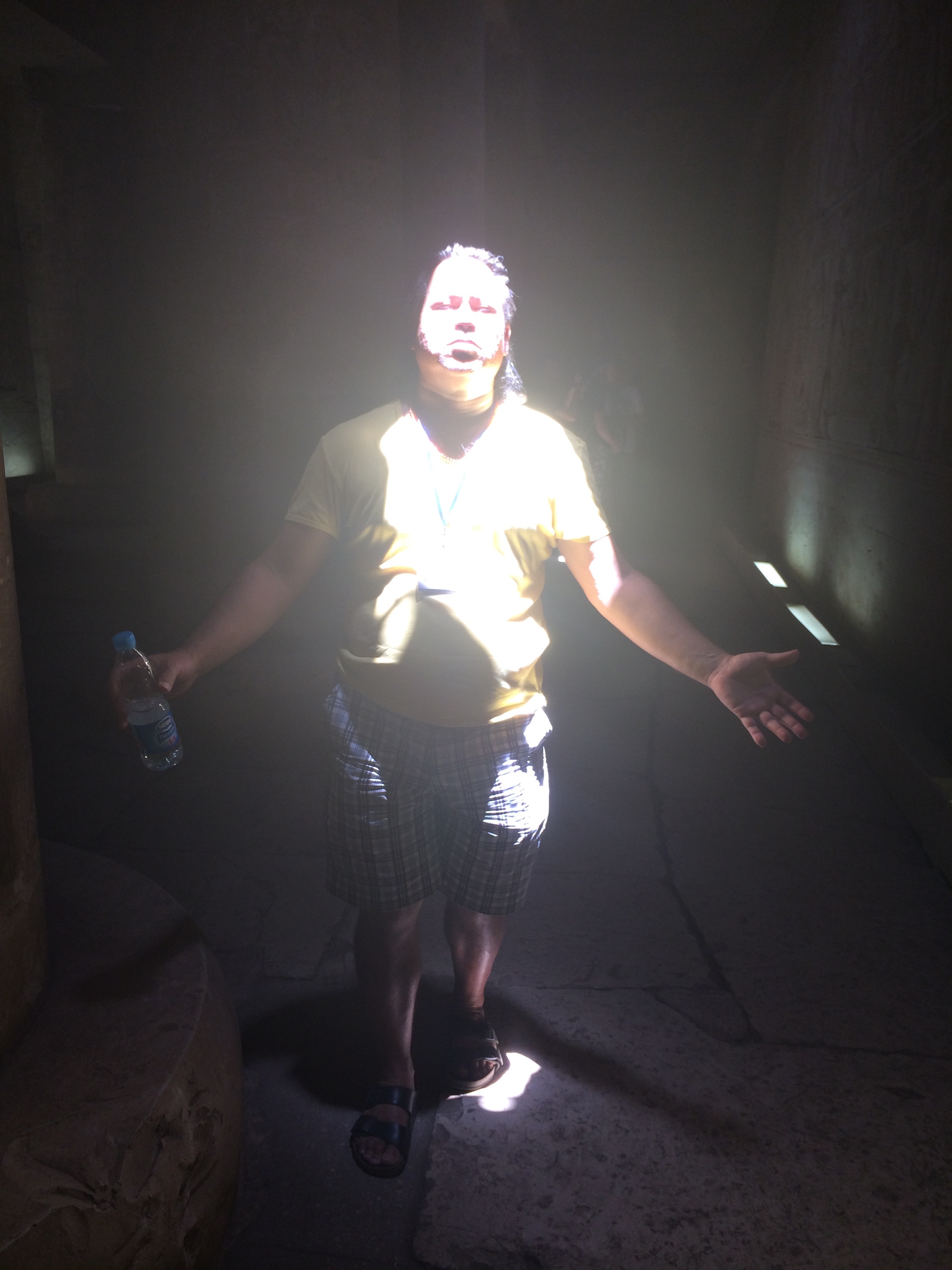 DAY 6 > EDFU > THU OCT 11 > BREAKFAST, LUNCH, DINNER
This morning is a very special time. You will be joining us in an era of discovery in the Valley of the Kings. Needing to hide the Pharaohs remind for safe passage to the afterlife this secret valley was the choice of the high priests. Still throughout eternity, tombs were plundered and destroyed, yet in 1922 Howard Carter, an ultimate entrepreneur who dedicated 25 years of searching and funding by Lord Carnarvon finally discovered the tomb of Tutenkhamun and the greatest hoard of ancient treasure ever discovered. His life is a lesson in entrepreneurship and yet he was never acknowledged for his genius in his lifetime. You may also find in the valley, the WIFI symbol we use today, the secret behind the number 13, and the genius of Ramses II and the Colossus of Memnon. We also visit the temple of Queen Hatschepsut one of only three females to rule Egypt and you will hear her bizarre rise to power and what she needed to do to hold onto power in a male dominated power struggle.
Each participant will have a GOD Totem such as Horus, Bes, Sobek, Hathor etc. Make sure you learn all about your Totem and share your insights with fellow participants. 'What insights can you gain from your totem that you can use in your business life?'
DAY 7 > ASWAN > WED OCT 12 > BREAKFAST, LUNCH, DINNER
Early in the day we disembark at Edfu. We will go on horse carriages to the Temple of Edfu, in honour of the warrior god Horus. Here Dave will share the warriors creed and you will hear the journey of Horus, his mother Isis and father Osiris. This is one of the most awe inspiring temples on the Nile. The holy of holies has a strange drawing in energy so have a question ready for the quiet ones :) We then sail to Kom Ombo, deck time is plentiful to network, have a session with one of your mentors, or simply relax. Home of the crocodile God - Sobek, Kom Ombo is a unique temple which honours the journey of the soul through the 12 hours of the Duat and the river of the afterlife. The symbology of the crocodile will be explained by Landi, who is an expert at animal totems. This journey is significant for our now initiated entrepreneurs, as you too will be sailing the mystical river to freedom and success.
8 DAY8 > ASWAN > THURSOCT13 > BREAKFAST,LUNCH,DINNER
This is a day to marvel at modern and ancient engineering. You will see the Aswan Dam an engineering feat that saved the flooding in the lower Nile forever and facilitated one of the greatest feats of modern man. Here you will also visit 'The Unfinished Obelisk' Ordered by Queen Hatshepsut this is a 1200 tonne piece that was almost complete. You will marvel at how objects like this were cut and moved. After having lunch we will be off on an afternoon Felucca sailing. This method of transport has not changed in over 4,000 years. With Aswan on one side and the Sahara expanding for over 1,000 km's on the other this is a magical journey. Dave will be sharing a magical reconnection exercise on this day. This exercise is stage one to reconnect you to essence of who are you and why you were born to this lifetime. You will start to rediscover magic within you that the flow of striving for success may have locked away. For some of you this will be very powerful. 
tory and closing ceremony dinner at the Hotel.
DAY 10 > CAIRO > SAT OCT 15 > BREAKFAST
This morning we return to Cairo, wiser, with an action planning, knowing fascinating new information, understanding the world, business and particularly ourselves in a way that we never have before. We are ready to ROCK our businesses, our lives and those of the people around us.
Our tour finishes on arrival at Cairo airport where our group will go its separate ways.
OPTIONAL EXTRA – DAY 9 FRI 14 OCT
Day 9 - Friday October 14. We are offering a day tour to Abu Simbal. The short flight takes you to the most awe-inspiring temple designed by Ramses II in his own honour. The whole place was relocated block by block in 1968 with the creation of the Aswan dam. It is really worth the visit if you want to see something very different and outstanding from the rest of Egypt. This extra is available for just $600USD per person.
INCLUSIONS AND EXCLUSIONS
Included is
Workshops, Ceremonies, Sacred Circles and Mentoring

All course materials pre and post

All Hotels and Accommodation on Nile Cruise

to a 4-Star standard

Breakfasts, Lunches & Dinners as stated

Entrance to all temples and ancient sites

An English speaking tour manager who will

travel with the group handling logistics,

information and local customs

Domestic Airfares

Service fees and taxes
Excluded is
• Visa on Arrival (approx. $30USD)
• Tips - allow $100 per person
• Beverages and Cocktails
• Items of a personal nature (i.e. Laundry)
Payment plans are acceptable. Please enquire upon booking, although paying by instalment will attract a processing fee. Due to the nature of the trip we have a 100% no refund policy. You may be able to transfer your ticket but please make yourself aware of our cancellation policy prior to booking. You can find it at: http://www.rockyourlife.net/#!terms/chw7 
When & Where

Le Meridian Pyramids
El Remaya Square
Giza, Cairo Governorate 12561
Egypt

Thursday, 6 October 2016 at 5:00 pm

-

Saturday, 15 October 2016 at 12:00 pm (Eastern European Standard Time Egypt Time)
Add to my calendar
Organiser
Rock Your Life Global Pte Ltd
Rock Your Life is a composite group of companies that operates across the globe. Comprising events, training, media, publishing and soul journeys Rock Your Life produce transformational information for entrepreneurs and intrepreneurs on Business, Health, Wealth and Wisdom.
We work with many of the world's leading cutting edge experts in their fields (Global SAGE's) and deliver this information through live and virtual events, our videos, audio, radio, books and publications as well as our amazing 7 – 14 day soul journeys. We absolutely love what we do and are committed to assisting everyone 'play a bigger game' in their life.
The home of www.entrepreneurxfactor.com
info@rockyourlife.net
www.RockYourLife.net
Cancellation Policy
Due to the global nature of our events, we have a strict no-refund policy and are unable to offer any refund on payments received.  
While this is the case, we would like to offer you an upgrade or a possible transfer to one of our future global programs or events.
Another alternative is that we would assist you to transfer your attendance spots to one of your business associates or partners for any of our upcoming events. It is however your responsibility to find a new ticket owner.
 Please refer to the terms and conditions particular to SOUL JOURNEYS here:
 http://www.rockyourlife.net/#!terms/chw7