Soul Journeys Morocco

Sunday, 3 September 2017 at 4:30 pm

-

Wednesday, 13 September 2017 at 11:00 am (Western European Summer Time Morocco Time)
Event Details
MOROCCO 2017 - The 'WHAT IS LOVE?' Tour
"Love is the only thing in the end. When your life is nearly over and you are lying on that death bed, you won't think about bills, the Mercedes or your times of frustration and anxiety. But you will think of love, who you loved, who loved you, love that you lost, what you loved to do, places you loved and people you loved. That's what counts… nothing else"
Mike Handcock - Chairman Rock Your Life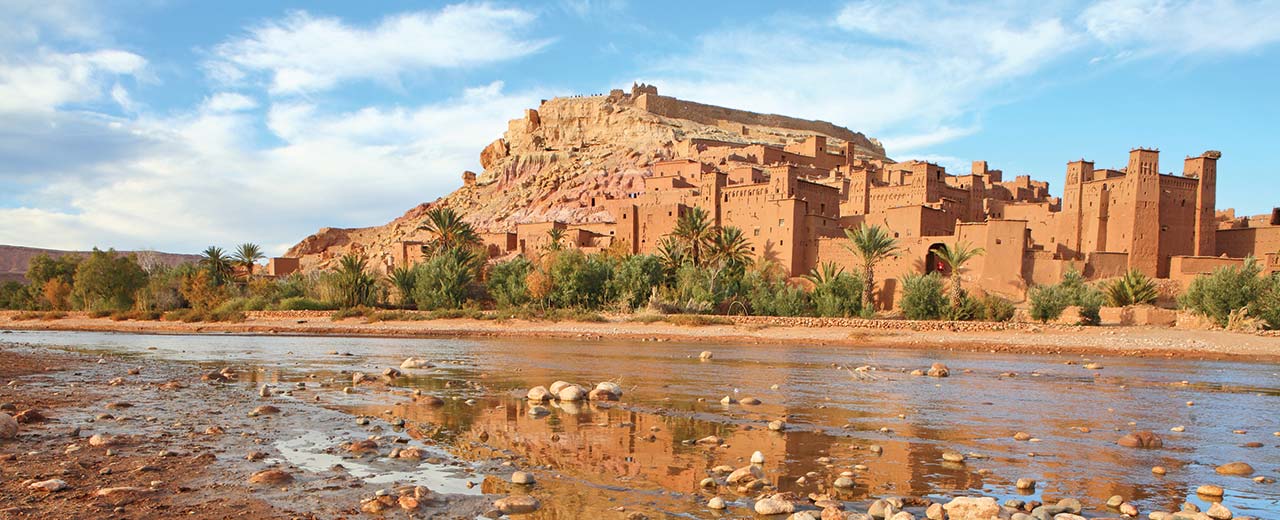 DAY 1 3 Sept
You will arrive in Casablanca and make your way to the hotel via your own transfer. At 5pm you will meet with the Soul Journeys team in the meeting room, where you will be fully briefed on the whole tour. You will also meet our local guide, who will be leading the way for the whole journey. Following the meeting we will have our first group dinner at a fantastic local place. If you are early enough you may even pick up a magic lamp.The English word "genie" comes directly from the Arabic word djinn, denoting a spiritual being that may play some part in human affairs if called upon. In Morocco, djinns are believed to frequent places associated with water: public baths, drains, sinks, and even pots and pans. Morocco's current royal family, the Alaouites, dates from the 17th century. Sultan Mohammed V, the current monarch's grandfather, organized Morocco as a constitutional monarchy and assumed the title of King in 1957. Mohamed VI has been King of Morocco since July 30, 1999.
Traditionally the LIVER and NOT the HEART is seen as the symbol of love in Morocco - so maybe its the time to be nice to your liver :)
DAY 2  4 Sept
Today's theme: Love of SELF
Today we discover what it means to love yourself. At its simplest, some people cannot even stand looking at themselves in the mirror. 
"It's impossible to find true love if you cannot first love yourself truly" - Landi Jac
On our journey today we will explore the aspects of self-love that we doubt, or hold us back, or that we struggle to come to terms with. 
Marrakech is our destination. The Marrakech Express was written in 1969 by Crosby Stills Nash and Young. This cool track is merely a cultural reflection of the sights Nash saw during his travels. He obviously enjoyed his journey immensely, as he wrote a song about it, and in that song he says he can't wait to take us there!
Steeped in history, mystery, and glamour, Morocco's city of Marrakech (or Marrakesh), is a temperate oasis of golden beaches, sprawling desserts, sacred ruins, luxurious spas, challenging golf courses, and charming local souks (or hand-craft markets).
However, in this North African city surrounded by so much more mystery. For Example, the name of Jemaa el Fna, the vast market square in Marrakech, Morocco, literally means "assembly of the dead" and may refer to the traditional display of the heads of criminals executed there until the 19th century. 
Day 3   5 Sept
Todays Theme: Love of Family
They say that you can choose friends but not family. Today we will explore the love relationship with parents and siblings. We will dig deeper into extended family and even into the family legacy - you - where did you come from - who came before you. If they were here today, what would you say to them? What would you want them to know about you?
Today we call in our bigger global family, through social responsibility, by visiting the disabled womens workshops. Al Kawtar was founded in 2006 and is organised as a non-profit association, where disabled women are offered full day care, including meals, technical, medical and personal assistance. The centre also includes an unique embroidery workshop which offers apprenticeships to those disabled young girls and women who did not learn a craft. The midterm aim is to provide these women with the possibility to independently earn their living in a safe environment and in dignity.
Many of the ladies have learned traditional Moroccan embroidery and other handy craft techniques, which they give further to other centre members. These are being adapted to suit our today's more modern taste and needs. All products (bed sheets, towels, tablecloths, accessories, napkins, clothes) are embroidered, knit or crocheted by hand.
After lunch we will journey back to 1117 to Morocco's oldest building, the Almoravid dynasty dome.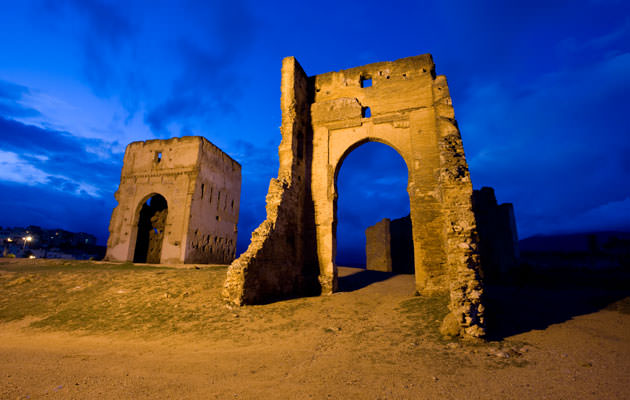 Day 4   6 Sept
Todays Theme: Love of the Universe/God or…?
Do you believe in a higher power? If so… do you love that higher power and their work? How do you display that love? What is your expectation of that love being returned?
Today is a fabulous bus day of deep discussions, laughter, jokes, snoozing and profound landscape until we stop at a place featured in Game of Thrones, the TV series. 
Located in the foothills on the southern slopes of the High Atlas in the Province of Ouarzazate, the site of Ait-Ben-Haddou is the most famous ksar in the Ounila Valley. The Ksar of Aït-Ben-Haddou is a striking example of southern Moroccan architecture. The ksar is a mainly collective grouping of dwellings. Inside the defensive walls which are reinforced by angle towers and pierced with a baffle gate, houses crowd together - some modest, others resembling small urban castles with their high angle towers and upper sections decorated with motifs in clay brick - but there are also buildings and community areas. It is an extraordinary ensemble of buildings offering a complete panorama of pre-Saharan earthen construction techniques.
It's Unesco heritage Listing is 444. Angel Number 444 is a message that you have nothing to fear in regards to your life, work and Divine life purpose. When you take positive action towards your highest intentions, aspirations and goals, the Universe works in your favour and helps you to establish solid foundations and advance you along your path.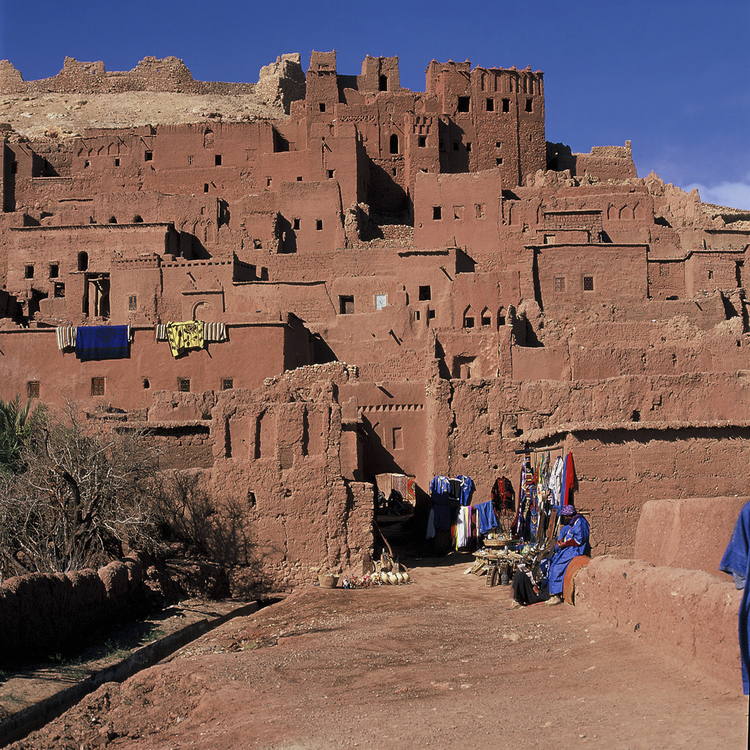 Day 5   7 Sept
Todays Theme: Love of Food
Gluttony is of course a sin…but loving food is one of your human rights. Efroud - our destination is known for it's dates, some of the best in the world. There is even a festival of celebration for them. What better time to share and understand your relationship with food and its partner - health - do you love the way you eat and live? Today we are going to explore this very question.
On the journey we will visit The Todra Gorge. A trench of gigantic rock walls that, change colour and run through the High Atlas Mountains creating an absolutely magnificent spectacle. The 'Road of One Thousand Kasbahs is magical enough but this is one of the most beautiful gorges in the world. Here, both the Todra and Dades Rivers have carved out cliff- sided canyons on their final 25 mile stretch through the mountains, leaving behind this series of reliefs and etches in the rock. The Todra is the name of the last 600 meters (just under 2,000 feet) of the canyons. In places, this gorge measures just 33 feet across, but the cliffs are more than 500 feet tall on either side. 
Set along the Sahara's edge, Sijilmasa was an African El Dorado, a legendary city of gold. But unlike El Dorado, Sijilmasa was a real city, the pivot in the gold trade between ancient Ghana and the Mediterranean world. If you love old berber books, and dream of the rustic caravan on the old road, the museum visit today will definitely whet your appetite for the next leg of our adventure.
Day 6   8 Sept
Today's Theme: Love of Planet
Tonight you will spend the night 50km's from the Algerian Border at our desert camp. That's right - you and us, in tents under the stars, the old way…like the great caravans of history. You can almost smell the romance. Tonight will be a very special and traditional ancient star ceremony with the twist of planet. What is your relationship with this rock we are all on? What are your thoughts on its future? 
As you look upwards we will decode the messages ancient peoples left us in the stars and in the shifting of the sands. These mysterious messages sent warnings and information to our very generation. Tonight you will learn some of the great truths of our world.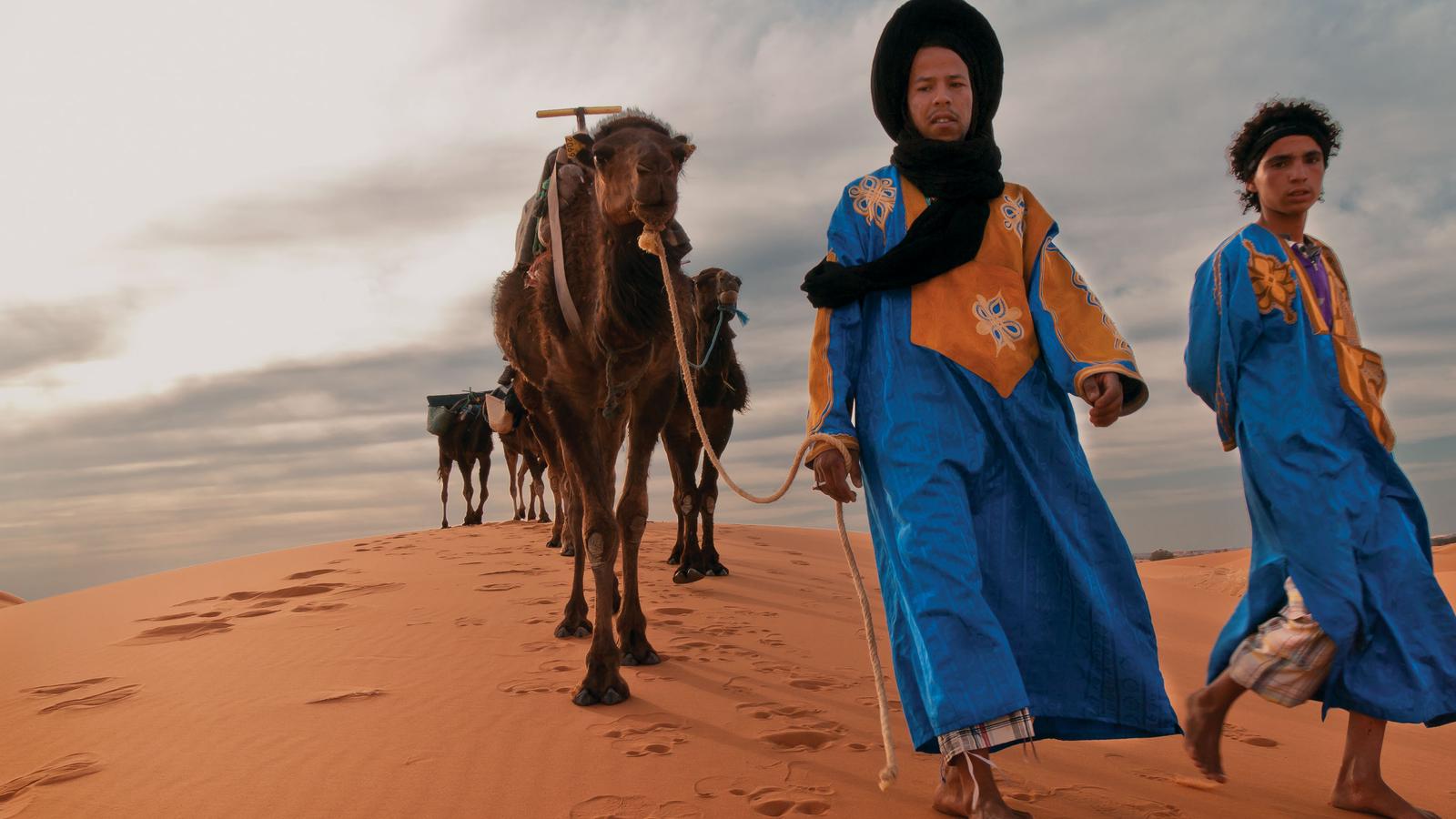 Day 7   9 Sept
Todays Theme: Love of Animals
After a night in the desert the almost car free centre of Fez will seem a luxurious place to stroll and take in a city founded in 789AD. Fez remains Morocco's grandest and oldest imperial city. Fez el-bali (Old Fez) is the world's largest active medieval city so expect to find the unexpected here. For example - be aware of the women in white. They are not getting married. White is the colour of mourning in Morocco. A Moroccan widow wears white for 40 days after the death of her husband, so please don't grab rice and throw it :)
In 788AD, an event occurred that was to forever change the trajectory of Moroccan culture. Idris ibn Abdallah (or Moulay Idris I as he is called in Morocco), the great-grandson of the Prophet Muhammad fled west from Baghdad and settled in Morocco. The heir to the Umayyad Caliphate in Damascus, Moulay had participated in a revolt against the Abbasid dynasty (which had usurped the leadership of the Umayyad dynasty and precipitated the split between the Shia and Sunni sects). Forced to flee Abbasid assassins, Moulay initially found asylum in Tangier but soon thereafter tried to establish himself among the remnants of the old Roman city of Volubilis. Before long he moved to the nearby region of Zerhoun, where he founded the town that is now called either Moulay Idris or Zerhoun (and which is the most venerated pilgrimage site in all of Morocco). 
Today we will be sharing about our friends on earth… its animals. Which do you love and why? What are your totems? You will learn about the totems of NEWS - North, East, West, and South, As above, so below, As within, so without. This information is a spectacular guidance system for you to use daily.
Day 8   10 Sept
Todays Theme: Love of Your Passion
Our discussions today will be based on your passions, what you love doing and why. How did you find that passion? How much energy do you give it and why? Should you be doing more with things you absolutely love?
You will see in today's journey people, living their lives in markets, schools, tanneries, bakeries and many more specialised places. This is a day to revisit what you do to earn your living. Is it what you really want to do?
The University of Al-Karaouine is considered by the Guinness World Records as well as UNESCO as the oldest continuously operating, degree-granting university in the world. You'll find it tucked within the winding alleyways of Fes el-Bali, Morocco, one of the world's most ancient living cities. Wandering around Al-Karaouine today, you can admire the institution's simple yet beautiful design, decorated with Andalusian art bordered with Kufic calligraphy. The university library is home to numbers of precious manuscripts including historic copies of the Quran. 
Tonight you will be staying in our magnificent 19th century riad. This opulent palace will sure have you shaking off the dust of the road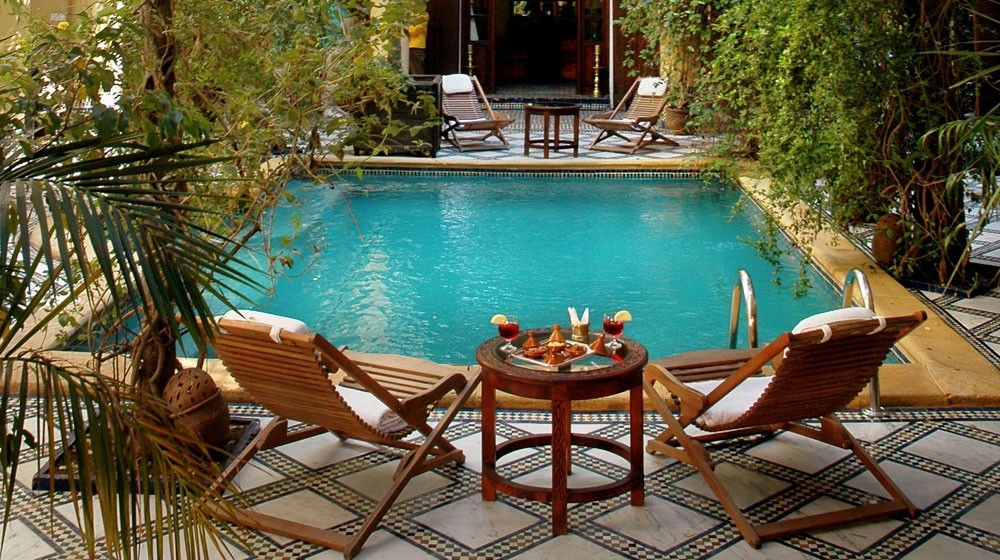 Day 9   11 September
Todays Theme: Love of the Art's
Todays journey we will be sharing stories of your passion for music, dance, poetry, writing, art and much more. With a leisurely late afternoon arrival and time to enjoy the wonderful Riad and pool, you will have time to reflect and build your journal scripture and photos with your love of the arts you have found on your journey.
We will visit an ancient Roman city remained occupied by Latin Christians, then Muslims, then the Idrisid dynasty, the founders of modern Morocco. In the 11th century it was abandoned when the seat of power moved to Fes, and the city's stones were looted for the building of Meknes after a powerful earthquake in the 18th century. Under French occupation, excavation identified the site officially as the Roman city of Volubilis. The excavations revealed glorious mosaic floors, temples, a basilica, aqueduct, baths, gates, and – as in every good old town – brothels. In 1997, the city of Volubilis was designated a UNESCO World Heritage Site.
Day 10   12 September
Todays Theme: Love of People and Friends
We return to Casablanca and our workshop and final meeting is about the best ways we can go forward in the world with our new understanding of the many faces of love and how best to share it. Tonight, following our final meeting we are going to finish our tour with a farewell dinner at the site of one of the greatest love stories of all. Humphrey Bogart in Casablanca - yes - we are going to Ricks Cafe. Made in 1942 and voted the 2nd best movie of all time, we will be toasting you and showering you with love in our final farewell. "Play it again Sam"
Day 11   13 September
Todays Theme: Love all - Serve all
It's time for us to head onto the next step in our life's journey. For many of you, this will be the most profound soul journey yet, but lets leave the final words to someone whom made Casablanca a household name.
"Well everybody in Casablanca has problems. Yours may work out" - Humphrey Bogart
---
Package Cost Includes
Transport in air-conditioned vehicles as per the above itinerary
Accommodation in specified hotels or similar
Breakfast daily 
Dinners and Breakfasts as per itinerary at local restaurants 
Sightseeing and entrance fees as indicated in the above itinerary 
 Package Cost Excludes
Visa and passport fees
Flights & taxes to get to Morocco
Travel insurance 
Tips & gratuities (You should put aside about 60 Euro per person for this)
Porterage
Meals & beverages other than those specifically mentioned
Items of a personal nature (laundry, mini bar etc.)
Anything not specifically mentioned in "package cost includes"
STOP PRESS: The leaders of this tour have led tours since 2007. Previous Soul Journeys have been to Egypt, France, Scotland, Peru, Bolivia, Japan, China, Korea, Cambodia, South Africa, Mexico, Norway, Denmark, Finland and Sweden. If you just want to travel and take photos then you should NOT consider this tour. Soul Journeys is a full immersion experience and people love it. We have people who have done more than 5 journeys with us. Check out the testimonials at: http://www.rockyourlife.net/#!play/c6gz  
PRICING: $6,495 NZD         
Earlybird Special available until 31 March 2017 - $5,995 NZD
NOTE* 70% of spaces were booked before launch – be quick…
To Book please email us at: info@rockyourlife.net or raelene@nztravelbrokers.co.nz
Fine Print:
Soul Journeys is part of the Rock Your Life Group. Please make sure you read our terms and conditions, particularly our cancellation policy. It can be found at http://www.rockyourlife.net/#!terms/chw7
TESTIMONIALS FROM PREVIOUS SOUL JOURNEYS
Your leaders:
Mike Handcock

 has led 21 Soul Journeys to everywhere from Viking Adventures to a search for Atlantis. He is the author of 14 books, and creator of the film Dreamcatchers. Mike will be sharing deep ancient wisdom 

Landi Jac

 will be sharing many of her deep insights on the human psychology and how it relates to prosperity in the modern world, along with deep insights on totems and quantum situations that occur on the journey. 

Dave Rogers

 will uncover the depths of your soul and challenge you to understand the why behind love. Dave is known as Asia's leading entrepreneur coach and a deeply spiritual individual.
This journey has been planned for many years and it is a one off. This team will not be leading another journey to this part of the world. Be quick to register as already 70% of the available spots have been taken by previous Soul Journey participants before launch.
When & Where

Casablanca

Casablanca, Grand Casablanca 20000
Morocco

Sunday, 3 September 2017 at 4:30 pm

-

Wednesday, 13 September 2017 at 11:00 am (Western European Summer Time Morocco Time)
Add to my calendar
Organiser
Rock Your Life is a composite group of companies that operates across the globe. Comprising events, training, media, publishing and soul journeys Rock Your Life produce transformational information for entrepreneurs and intrepreneurs on Business, Health, Wealth and Wisdom.
We work with many of the world's leading cutting edge experts in their fields (Global SAGE's) and deliver this information through live and virtual events, our videos, audio, radio, books and publications as well as our amazing 7 – 14 day soul journeys. We absolutely love what we do and are committed to assisting everyone 'play a bigger game' in their life.
The home of www.entrepreneurxfactor.com
info@rockyourlife.net
www.RockYourLife.net
Cancellation Policy
Due to the global nature of our events, we have a strict no-refund policy and are unable to offer any refund on payments received.  
While this is the case, we would like to offer you an upgrade or a possible transfer to one of our future global programs or events.
Another alternative is that we would assist you to transfer your attendance spots to one of your business associates or partners for any of our upcoming events. It is however your responsibility to find a new ticket owner.
 Please refer to the terms and conditions particular to SOUL JOURNEYS here:
 http://www.rockyourlife.net/#!terms/chw7