Location
Plymouth International
220 Courtenay Street
New Plymouth, Taranaki 4312
New Zealand
Here's your chance to now learn about South Taranaki history
About this event
This free, informative workshop is designed to provide those working directly with visitors to Taranaki with a greater insight into the rich history and culture of our region, so that our visitors have a richer experience and are left with a better understanding of what makes our region so unique. However, anyone interested in learning more about the topics are welcome to attend.
The workshop will be led by experienced Te Reo Māori tutor and author Keri Elvin. For the past 11 years, Keri has been teaching Te Reo Māori in the Taranaki community, and was a recipient of the ACE Taranaki Outstanding Educator Award in 2011. In her teaching, Keri intertwines Te Ao Māori Tikanga (Māori practices) and local Taranaki knowledge (historical and environmental) into her classes.
What: Cultural Competency Workshop - South Taranaki
Where: The Plymouth Hotel, New Plymouth
Date: 1 September 2022
Time: 1:00pm - 4:00pm
Nau mai, haere mai, we look forward to seeing you there.
Please note: Venture Taranaki is hosting two separate Cultural Competency workshops, one in New Plymouth and the other in Stratford. You are welcome to attend both in order to gain broader knowledge of our region.
This registration is for the workshop in New Plymouth about South Taranaki focused content. If you would also like to attend the Stratford workshop on 8 September, which will cover North Taranaki content, you will need to register separately by clicking on this link.
Nau mai, haere mai, we look forward to seeing you there.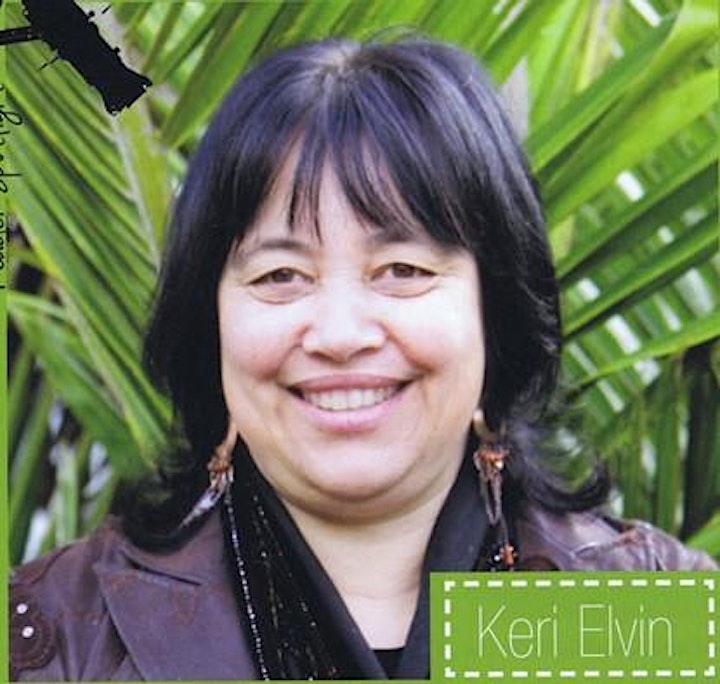 About the facilitator Keri Elvin
Keri Elvin grew up in Tauranga but was drawn back to the maunga every school holiday. Her whānau would return to Manaia, South Taranaki to visit her grandparents and extended whānau. Nō Ngaruahine, Nō Taranaki ia.
As an experienced te reo Māori tutor and author of te reo Māori children's books, she was actively involved in the bilingual movement of the 80's. For the past eleven years her popular te reo Māori community classes have been well attended with her receiving an ACE Taranaki outstanding educator award for these classes in 2011.
Tikanga and local Taranaki knowledge (historical and environmental) are always integrated into her classes. Keri trained as a kaikaranga when she was the leader of the education team at Puke Ariki and then delivered the Office of Ethnic Affairs "Intercultural Awareness and Communication" course to New Plymouth District Council employees.
Keri is the Chairperson of Taranaki Community Education (formerly Taranaki Adult Literacy Services) and over the past two years has been facilitating cultural workshops for businesses and providing cultural coaching for executive teams. Currently she is delivering thematic te reo Māori community courses and working with eight different businesses.
In February 2021 Keri became the Cultural Facilitator in the Business Development team at Tui Ora and has been facilitating te reo Māori programmes for Te Kaunihera Kaumātua o Te Atiawa Nui Tonu. Her love for teaching and learning, being creative and building cultural understanding are all incorporated into developing tailored programmes for different groups.
Testimonials for Keri Elvin
"My fluency has improved and I am now using te reo Māori more with my clients, family and friends."
"I'm more confident in pronouncing Māori words correctly."
"I have become more aware of Maori words in everyday use and am making a conscious effort to pronounce words correctly."
"Non judgemental, down to earth and fun learning environment." "Broadened my vocabulary and increased my knowledge of pronunciation."