Description
Welcome to the 2017 Southern Hemisphere Alpine Conference (SHAC), brought to you by the New Zealand Mountain Safety Council. Formerly the Southern Hemisphere Avalanche Conference, the 2017 conference broadens its focus to alpine snow environments, and brings together New Zealand and international delegates who are interested in helping to shape the future of alpine snow safety.
Helping to shape the future of alpine snow safety.
The SHAC has three key objectives
To provide a platform for people interested in alpine snow environments to share ideas, network and enhance their knowledge and practical skills

To build strong partnerships that connect our alpine community together, and

To generate opportunities to develop future strategies and collaborations that help more people stay safe in the outdoors.
---

16 June: NZ Avalanche Search and Rescue Seminar
16 June: Mountain Weather and Decision Tools Applied to Avalanche Forecasting Seminar
17 & 18 June: Southern Hemisphere Alpine Conference


---
SHAC Programme
A diverse programme will engage delegates in a mix of interactive sessions: plenary/keynotes and presentations to share ideas and thought leadership, practical workshops to develop new skills and enhanced capabilities, and panel discussions that provide a platform for exchange and debate.
Click here to view the current conference programme.
NOTE: Selections for the concurrent workshops are available when you checkout.
Keynote Speaker: Roger Atkins
Roger Atkins has a background in the physical sciences and a passion for powder skiing. This led to curiosity about the physics of snow and avalanches, a certain negligence at office work, and thirty years as a helicopter ski guide.

Although experienced at backcountry travel and well educated in the technical aspects of snow and avalanches, at the start of his guiding career, Roger found it difficult to make confident decisions about skiing specific slopes. Competence depends on who you are as well as what you know; and becoming competent involves personal development. Roger's goal has been to find methods that balance technical knowledge with positive human attributes to improve backcountry avalanche risk management.
Plenary Speaker: Guy Cotter
Guy shares his thoughts and images from his life spent in the mountains - in New Zealand, the Himalayas and many other mountain ranges around the world. An internationally recognised alpinist, Guy was born in southern New Zealand where he was introduced to the outdoors at an early age and developed a fascination for the mountains. He feels these days spent as a young explorer were a solid foundation for his future climbing career.
---


New Zealand Land Search and Rescue Seminar - Friday 16 June
This interactive seminar with leading industry experts combines presentations, workshops and practical sessions to foster knowledge, share best practice and enhance skills across New Zealand's search and rescue sector.
Click here to view the seminar programme
---


Mountain Weather and Decision Tools Applied to Avalanche Forecasting - Friday 16 June
This interactive seminar combines presentations, workshops and case studies designed to build capabilities in mountain weather, avalanche forecasting, public safety messaging and information exchange.
Click here to view the seminar programme
4 spaces remaining
---
SHAC Alpine Gala Dinner
7pm Saturday - Join conference delegates, presenters and our international guests for a social evening of fine food and fascinating stories. An opportunity to catch-up with friends and share a laugh before scattering across NZ for another winter season.
Rob Suisted one of New Zealand's most respected nature photographers will be joining us to deliver a captivating presentation with stunning visual images. Rob's love of the outdoors and our wildlife has led him to a background in zoology, previously a career in conservation management (as NZ's national marine mammal advisor) & quality management systems, along with extensive experience in New Zealand's remote back-country areas. Rob is a frequent visitor to the spectacular sub-Antarctic, and Antarctic regions to the south of New Zealand. He has just finished his 16th book project, has over 30 postage stamps with his work, hundreds of calendars, a few NZ bank notes, and been involved with many of New Zealand's biggest visual projects. Rob has won some of NZ's most prestigious photography awards including the Best Portrait at the 2015 Canon Media Awards.
---
SHAC Alpine Exhibition
A wide range of exhibitors will be showcasing the latest alpine products, equipment and services, and offering a series of mini-workshops during the conference.
---
Accommodation
Book your accommodation at Rydges Latimer here to receive exclusive accommodation rates.
---
Conference Partners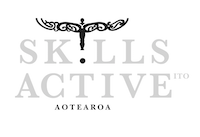 Skills Active Aotearoa is the industry training organisation for the sport, recreation, exercise, outdoor recreation and snowsport industries. We are mandated by the New Zealand government to develop world-class, nationally-recognised qualifications on the New Zealand Qualifications Framework, and support organisations to qualify staff.
Skills Active creates on-job training solutions that meet current and future workforce needs for the sport and recreation industries, and helps organisations to plan for the development of a highly-qualified and fit-for-purpose workforce. For New Zealanders, keeping fit, competing with peers, having fun and enjoying the outdoors are national pastimes.
Our industries exist to enable these activities, support and teach people taking part in active recreation, guide them as they explore our beautiful environment, and keep them safe as they do so. We are always striving to raise the profile of the fantastic careers offered in sport and recreation, and to champion career progression within our industries.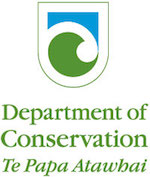 Department of Conservation - The Kiwi way of life is inseparable from our nature. The natural places we enjoy for holidays and recreation are the backdrop to our lives and a central part of what attracts millions of visitors to New Zealand each year. DOC manages an extensive network of huts, tracks and campsites that spans the length and breadth of the country. We work to ensure people can access meaningful, valued and safe outdoor experiences that enrich their lives.
Partnering across the safety sector to deliver this conference is important; as more people venture into the outdoors we think there is incredible value in working together to ensure every person has the tools and knowledge to have safe and enjoyable experiences. We will have more success in achieving that together, using the likes of this conference as a platform.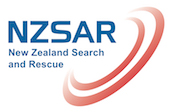 New Zealand Search and Rescue (NZSAR) Council - has a mandate from the New Zealand government to provide strategic leadership to the New Zealand Search and Rescue Sector.
We help improve the overall co-ordination, cohesion, capability and leadership of search and rescue by working alongside the key organisations and individuals providing search and rescue services throughout New Zealand.

MetService - is New Zealand's coolest little weather company. From the storm warning that safeguards a fishing fleet, to forecasts that help power companies meet demand, to a commuter's decision to wear a coat, our work impacts on almost every aspect of daily life. MetService is New Zealand's weather authority, 24 hours a day, 365 days a year. MetService aims to support safety of life and property, and create wealth from weather, for New Zealanders, shareholders and customers.