Description
The Southern Hemisphere Alpine Conference (SHAC) is back in 2019. SHAC occurs every two years and is the only event of its kind in the southern hemisphere, bringing together snow safety professionals, commercial snow and alpine organisations, guiding companies and industry influencers for two days of collaboration. SHAC will provide you with the opportunity to engage with key industry professionals and decision makers helping to shape the future of alpine snow safety.
The SHAC has three key objectives
To provide a platform for people interested in alpine snow environments to share ideas, network and enhance their knowledge and practical skills

To build strong partnerships that connect our alpine community together, and

To generate opportunities to develop future strategies and collaborations that help more people stay safe in the outdoors.
---

17 June: NZ Avalanche Search and Rescue Seminar
18 & 19 June: Southern Hemisphere Alpine Conference


---
SHAC Programme
A diverse programme will engage delegates in a mix of interactive sessions: plenary/keynotes and presentations to share ideas and thought leadership, practical workshops to develop new skills and enhanced capabilities, and panel discussions that provide a platform for exchange and debate.
Keynote Speaker: Manuel Genswein
Manuel Genswein has 26 years of experience in developing technology, techniques and strategies for avalanche rescue, avalanche prevention and risk management. He teaches avalanche professionals in 28 countries, primarily with a focus on "train the trainer" programmes and course curriculum development. Manuel actively participates for 20 years in the ICAR Avalanche Rescue Commission and has made active contributions to several ICAR recommendations and currently running working groups. He has published his research in conference papers at ISSW or in journals like PLOS ONE. In UIAA SafeCom and ETSI workgroups, Manuel has contributed to standards for avalanche transceivers, probes and shovels. For a more sustainable future of research and development in mountain safety, Manuel has initiated the project of MountainSafety.Info in collaboration with IFMGA, UIAA, NATO WMCOE and the SLF Avalanche Institute.
Keynote Speaker: ilya Storm
Ilya lives in Revelstoke BC where he divides his winters between Avalanche Canada (where he thinks about conditions over huge geographic regions and preaches the gospel of public avalanche safety) and working as a heli-ski guide (where he thinks about slope-scale conditions and indulges his hedonistic tendencies). A long time ago he earned a master degree working with a GIS avalanche applications and taught Canadian Avalanche Association professional avalanche courses (CAA ITP). More recently, in their spare time, he and Tumbler operated as Canadian Avalanche Rescue Dog Association (CARDA) search team.
Confirmed Speakers (30/5/19)
Manuel Genswein - State of the art in avalanche rescue & AvaLife
---
Mark Sedon - When to put a persistent deep slab instability to bed
Also our Alpine Gala Dinner guest speaker, presenting 21st Century Exploration
---
Peter Bilous - So What? Choosing, Interpreting and Prioritising Field Tests and Observations
---
Anna Easthope - Avalanche Dog team on site, what to expect and how to get the most from this resource
---
Kevin Fogolin - Managing Avalanche Risk for the BC Natural Resource Sector
---
Ben Corcoran - Skills Active Industry Training Update
---
Tom Willmott - Professional Judgment & Decision-Making: using the tool of Reflection to enhance learning and make better decisions
---
Kevin Boekholt - Lessons learnt on the Job. An insight into common mistakes guides make!
---
Malin Zachau - Hypothermia prevention and management in Avalanche victims
---
Stephen Hunter - Successful live found with search dogs after long burial times
---
David Poulet - Avalanche Risk Mitigation: Thinking about Remote Avalanches Control Systems
---
Kevin Thompson - Milford Road Risk Management – Sharing is caring!
---
Peter Zimmer - ICAR and LandSAR – the value in belonging
---
Todd Redpath - How good will the skiing be next winter? Sensitivity of snow seasons in the Otago Mountains to climate variability
---
Elliot Smith - Skiing the Pamir: Avalanche Management for Expedition Skiing
---
Ilya Storm - Avalanche Safety Innovations: A Personal Perspective on Canadian Contributions
---
New Zealand Search and Rescue Seminar - Monday 17 June
This interactive seminar with leading industry experts combines presentations, workshops and practical sessions to foster knowledge, share best practice and enhance skills across New Zealand's search and rescue sector.
Read Current SAR Seminar Day Programme
---


SHAC Alpine Gala Dinner
7pm Tuesday - Join conference delegates, presenters and our international guests for a social evening of fine food and fascinating stories. An opportunity to catch up with friends and share a laugh before scattering across NZ for another winter season.
Alpine Gala Speaker - Mark Sedon - 21st Century Exploration
Mark Sedon of Lake Hawea will talk on his recent two-month kite and climbing expedition to Antarctica. Accompanied by Leo Houlding (UK) and Jean Burgun (France) the trio climbed one of the most remote mountains on Earth; Mt Spectre in the Gothic Range of the Transantarctic Mountains. They travelled over 2,000km with loads nearing 200kgs each! It's thought to be the first time anyone has done this style of expedition in Antarctica, using kites to access the mountains.
---
SHAC Alpine Exhibition
A wide range of exhibitors will be showcasing the latest alpine products, equipment and services, and offering a series of mini-workshops during the conference.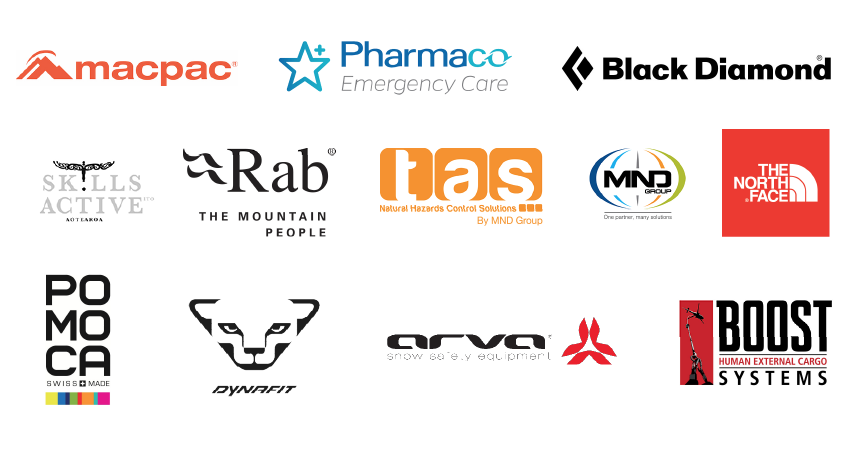 ---
Accommodation
Book your accommodation at Rydges Latimer here to receive exclusive accommodation rates.
---
Conference Partners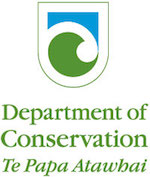 Department of Conservation - The Kiwi way of life is inseparable from our nature. The natural places we enjoy for holidays and recreation are the backdrop to our lives and a central part of what attracts millions of visitors to New Zealand each year. DOC manages an extensive network of huts, tracks and campsites that spans the length and breadth of the country. We work to ensure people can access meaningful, valued and safe outdoor experiences that enrich their lives.
Partnering across the safety sector to deliver this conference is important; as more people venture into the outdoors we think there is incredible value in working together to ensure every person has the tools and knowledge to have safe and enjoyable experiences. We will have more success in achieving that together, using the likes of this conference as a platform.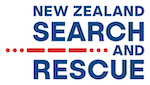 New Zealand Search and Rescue (NZSAR) Council - has a mandate from the New Zealand government to provide strategic leadership to the New Zealand Search and Rescue Sector.
We help improve the overall co-ordination, cohesion, capability and leadership of search and rescue by working alongside the key organisations and individuals providing search and rescue services throughout New Zealand.

MetService - MetService is New Zealand's weather authority, 24 hours a day, 365 days a year. Metservice aims to support safety of life and property, and create wealth from weather for New Zealanders, shareholders and customers. MetService is New Zealand's only authorised provider of severe weather information, distributed through its system of outlooks, watches and warnings.
Elliot Smith - Skiing the Pamir: Avalanche Management for Expedition Skiing