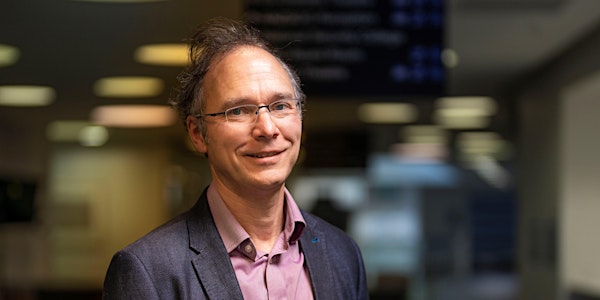 Speaker series: Integrating emissions pricing with other climate policies
International speaker series: Integrating emissions pricing with other climate policies
About this event
We are excited to announce the next expert in our international speaker series, Professor Frank Jotzo – who will explore why using emissions pricing alongside other climate policies is important, to set us on a pathway to net zero emissions by 2050.
What: an open Zoom with Professor Frank Jotzo, and Commissioners Catherine Leining and James Renwick
When: 12-1pm, Wednesday 15 June
How: register for a free ticket and join us on the day
Join us to find out why the Emissions Trading Scheme alone won't get us to net zero emissions – and why emissions pricing is needed alongside a portfolio of other climate policies to address climate change. Frank will give us an insight into what's happening overseas when it comes to other climate policies. We will look at how these policies should be designed to be compatible with emissions pricing to deliver the emission reductions we need to see.
Professor Frank Jotzo
Frank is a Professor at the Australian National University's Crawford School of Public Policy, and Director of the Centre for Climate and Energy Policy.
He has published extensively on the economics and policy of climate change and energy – he is a joint editor-in-chief of the 'Climate Policy' journal and a lead author of the Intergovernmental Panel on Climate Change Sixth Assessment Report. Frank has also led collaborative research programs on decarbonisation, coal transition, and China's climate and energy policy.
Frank has held key positions in government and academic advisory processes – including as senior advisor to Australia's Garnaut Climate Change Review, and advisor to national governments and Australian State and Territory governments.
Can't make it? we will be recording the session and making it available on our website.
It would be great if you could share this with colleagues, friends and family who might be interested so they can come along too.
You can find all the past recordings on our website here.