Special Meeting: Global Coaching Insights and Direction
Description
Whether you are a coach, a buyer of coaching or just interested in the value of coaching we have an awesome opportunity for you on 1 November in Wellington! This seminar is the first time that we have had several global ICF leaders speaking and interacting with attendees in Wellington. We will hear from the global Chair of ICF about her journey into coaching and global organisation leadership. This will be followed by insights and discussion of the state of the coaching industry and ICF's response.
Add to that the opportunity to discuss your perspectives and this truly is one not to be missed!
In addition we hope to have several coaches to share their story of coaching and the value they achieved from it.
It will be an ideal session for coaches, ICF members, plus buyers or potential buyers of coaching... so think about who you'd like to bring with you so they too can benefit!!
We will start sharp at 5:30pm, so please arrive from 5:15pm.
Our presenters:
Leda Turai Petrauskiene, MCC (Lithuania) ICF Global chair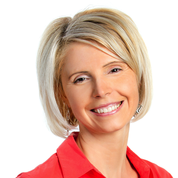 Leda Turai Petrauskiene is a Leadership and Executive Coach, trainer and coaching supervisor.
She has more than 15 years of international experience in the for-profit and nonprofit sectors. She was awarded one of Hungary's highest presidential awards, the Knight's Cross of the Order of Merit of the Republic of Hungary, for developing and facilitating cultural and economic relationships between Hungary and Lithuania.
Magda Mook (USA),

ICF CEO/Executive Director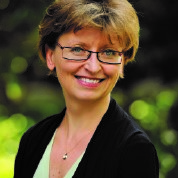 Magdalena N. Mook is the Executive Director and CEO of the International Coach Federation (ICF). She joined the ICF in 2005 and has supported the ICF with extensive experience in fundraising, development, consulting and association management.
Magdalena's formal education includes an M.S. in Economics and International Trade from the Warsaw School of Economics in Poland and completion of the Copenhagen Business School's Advanced Program in International Management and Consulting. She is also a trained coach through the College of Executive Coaching, and she holds a certificate in the Fundamentals of Systemic Coaching.
Magdalena is fluent in Polish, Russian, and English, and has a working knowledge of French.
Fiona Toy, ICF Director of Chapter Development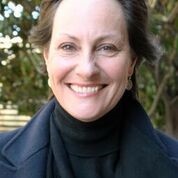 Fiona Toy is currently Director of Chapter Development for ICF and her work is focused on Asia Pacific. Membership in this region that covers the Far East, Southeast Asia and Oceania has grown by 57 percent since 2011 and through her role Fiona supports the continued growth of ICF and professional coaching in the region. She also seeks to identify additional areas of opportunity for ICF, ensuring the organisation's long-term strength and sustainability.