St Cuthbert's Performing Arts School: Master Class Series 2017
Description





---




Actors Audition Workshop
Presented by Andrea Kelland
Sunday, 1st October
*Each actor will receeve a script to memorise prior to the Sunday session*
Audition the learned script in front of a camera
Present a second script as a Cold Read
watch the video's back and receive valuable, professional feedback on your technique
lose the fear of close up camera work
This course enables any keen actor/actress valuable insight to the auditioning process and what is required for a professional audition.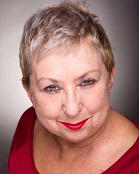 Andrea Kelland has worked in theatre and film for 45 years. A Founder member of Theatre Corporate, she attended Le Coq Mime School, Paris. Guest performances in many NZ films and Television, including "End of the Golden Weather" (FF) "Outrageous Fortune", "Nothing Trivial" and "Step Dave"(TV) and of course "Shortland Street" in which she plays ongoing Principal of Ferndale High "Ms Dupree".
Andrea has been a Casting Director for 20 years the last 11 years as full time Casting Director at Shortland Street.
Must be 14+ to attend
---


Preparing Songs for Theatre through Transposing, Acting & Singing
Presented by Cherie Moore & Robin Kelly
Sunday, 8th October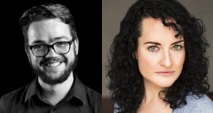 Professional duo Robin Kelly and Cherie Moore from Last Tapes are back! After directing the musical component for the successful St Cuthbert's College School Musical, Seussical, this dynamic duo are once again passing on their knowledge & skill in all things musical.
Robin Kelly is a pianist, composer, musical director, and theatre maker with a focus on New Zealand work. Cherie Moore (BA Theatre & English) has been performing for many years, and is currently working as a singer, actor, vocal coach and director.
Class details:

This workshop is a unique opportunity to gain skills and confidence to take your performing from good to great! Led by industry professionals (and the team behind St Cuthbert's 'Seussical') the day will focus on story-telling through song, vocals for musical theatre, acting, and how to prepare for an audition. Anyone is welcome - this will be a supportive and fun environment.
---
Date and Time
Location
St Cuthbert's College
122 Market Road
PAC 1.01
Auckland, Auckland 1051
New Zealand