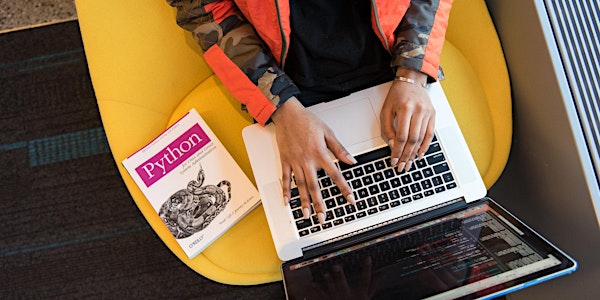 'Staying sharp in your field' - WHPC+ AusNZ Data Science Week 2022 Meetup
Join the WHPC+ AusNZ Chapter community for a virtual meetup during Data Science Week (https://datascienceweek.org/).
About this event

Join the Women in High Performance Computing Australasian Chapter (WHPC+ AusNZ) for a community conversation about 'Staying sharp in your field'. We'll discuss professional and personal development resources and approaches to staying engaged, inspired, and maybe even ahead of the curve in your role.
Overall this session is aimed to be very conversational with attendees encouraged to ask questions and share their own experiences, but you are welcome to simply attend and listen in too!
Discussion prompts
Have a think about what you might want to share or ask about these and other topics:
What skills, knowledge, or tools do you think are most valuable in your current role?
What specific skills are in demand (or will be in the near future) in your field?
Self-advocacy -- any tips for starting conversations or navigating opportunities?
What have you been reading, watching, listening to lately as a resource for professional development, inspiration, or challenge?
Who Should Attend
This session is open to anyone at any career stage in Data Science, eResearch, or High Performance Computing (HPC) roles.
More Information
If you have any questions or would like more information about this session, email whpc@aero.edu.au.
WHPC Australasia Chapter
WHPC+ AusNZ is a collaboration between Australasian eResearch Organisations (AeRO), Monash University, New Zealand eScience Infrastructure (NeSI), NCI Australia, and the Pawsey Supercomputing Centre.
Note: We use a "+" in our Chapter name because we aim to provide a safe and inclusive space for people across all walks of life.
For more information on the WHPC+ AusNZ Chapter and ways to connect with our community, visit https://aero.edu.au/whpc/.
Also, consider subscribing to our mailing list to stay updated about other WHPC+ AusNZ events.