NEW DATE!! The pulsating sounds of the steelpan will reverberate at Anthology Lounge on Saturday 2nd April 2022, courtesy of Steel'n Beats.
About this event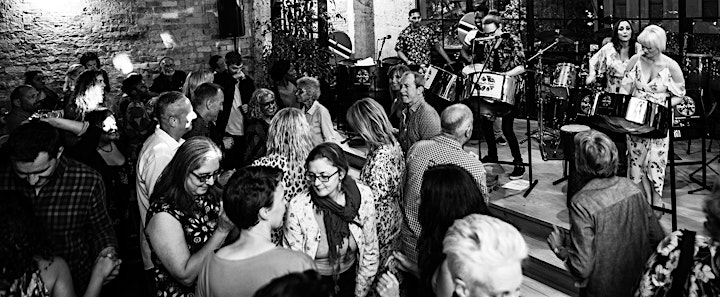 COME AND EXPERIENCE THE SENSUOUS SOUNDS OF STEEL'N BEATS STEELBAND AS THEY PERFORM LIVE AT ANTHOLOGY LOUNGE, AUCKLAND'S LAVISH MUSIC LOUNGE & PREMIER WINE BAR SET AMIDST HISTORIC KARANGAHAPE ROAD.
A tight-knit ensemble with an ambitious repertoire, Steel'n Beats take their blend of classic calypso and modern pop tunes to clubs, festivals and private events around New Zealand using instruments hand-built by the legendary pan maker and musician Lennox Jordan from Trinidad & Tobago.
Steel'n the Show will pump out a host of styles and feel, with Steel'n Beats' lively and sophisticated interpretations of music by Santana, Sting, Daft Punk, Six60, as well as classic calypso tracks by the likes of Lord Kitchener or Calypso Rose.
WE ARE ALSO THRILLED TO ANNOUNCE that we will be joined on stage by the incredibly talented Thabani Gapara on Saxaphone (The Tabhani Gapara Project) and Forrest Thorpe on Trumpet (The Hipstamatics / Strangely Arousing), two of Aotearoa's finest muso's adding a hot 2-piece horn section! Definitely not one to be missed!!
WHEN: Saturday 2nd April 2022
TIME: Doors open at 7pm.
Event concludes by 11pm.
Licensed Bar - eftpos / cash (Strictly no BYO)
General Admission: $20 (plus booking fee).
Please kindly note that door sales may be limited on the night and is subject to venue capacity.
Steel'n Beats Website