Growing learning environments - motivating and engaging learners by accommodating different modes of learning and individual learning styles
About this event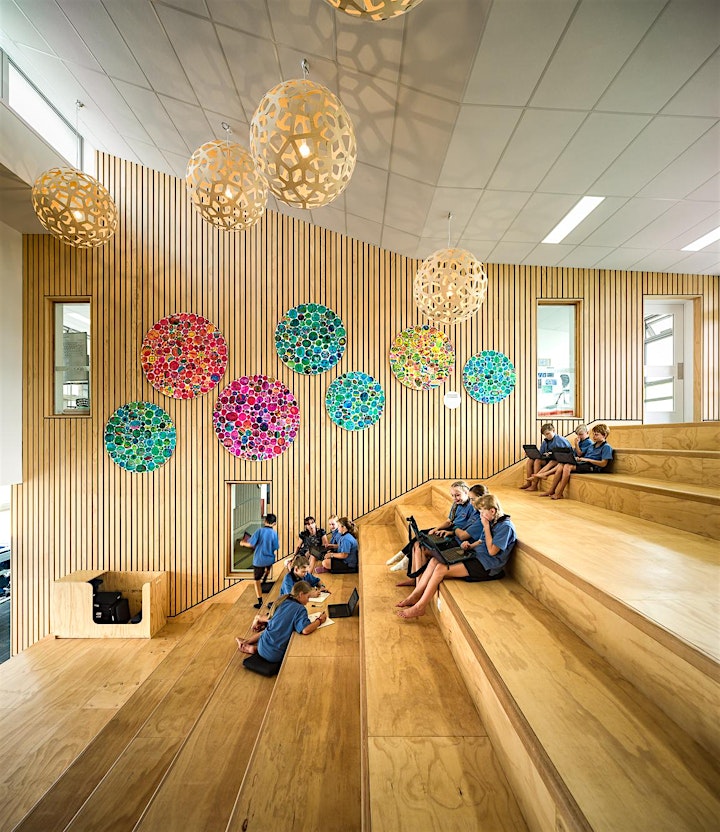 Join us to explore Stonefields School's latest learning environments.
Speakers Stonefields School Associate Principal Chris Bradbeer and Jasmax Senior Associates Callum Dowie and Averil Moore will present the journey and outcomes of this ongoing commitment to a community's learning hub.
"Within each of the new hubs is a range of clearly articulated learning settings closely aligned with our learning philosophy. These balance requirements for deliberate teaching, independent learning, collaboration, and reflection, as well as reflect needs for separation and connection. In doing so, the outcome deliberately supports students in growing learning capacity, collaboration, agency, and spatial literacy - overall, helping them to understand how space might best support their learning."
Chris Bradbeer (Associate Principal)
Stonefields School stage three is the third generation of innovative learning environments at Stonefields School, each stage was a collaboration between Stonefields School, the community and Jasmax. The project shows the changing nature of space and learning settings supporting the constantly evolving Stonefields School's learning philosophy.
Stonefields School is a full primary school, years 1-8, situated in a former quarry, stage one opened in 2011, stage two opened in 2014, and the final third stage in 2020, to grow the school to 1050 students, with a 24 teaching space equivalent teaching and learning block.
Since the Schools' inception, its proximity to Maungarei/ Mt Wellington, and quarry location have provided key orienting and geotechnical references connecting the architecture to its place and its students to nature. The volcanic basalt for which the site was mined inspires the characteristic geo-crystalline patterns found inside and out – in flooring, exterior paving, brickwork cladding and fixed sunshading.
Stage three meets the specific pedagogical requirements of Stonefields School through a variety of 'purposeful learning' spaces that support an 'agentic learning' strategy. The intention is to motivate and engage learners by accommodating different modes of learning and individual learning styles. The star-lit 'caves' function as sensory withdrawal spaces, providing a cosy refuge, in contrast with the tiered seating which provides presentation opportunities. The overarching aim of the school is to be a place children want to come to, and are inspired to learn in.
All photos are by Dennis Radermacher - Lightforge
The event starts at 5:00pm with networking and refreshments, followed at 5:30pm with presentations from speakers and a tour of the facilities
COST:
- All non-LENZ members - $20.
- Learning Environments New Zealand members - free.
Members please e-mail nzadmin@a4le.org.nz for the promotional code to access your ticket discount.
* If you are interested in becoming a Member and enjoying our events and excellent networking opportunities without charge please send a message to nzadmin@a4le.org.nz
Registered Architects can apply for 15 CPD points for attending this event - (75% design, 25% core professional development)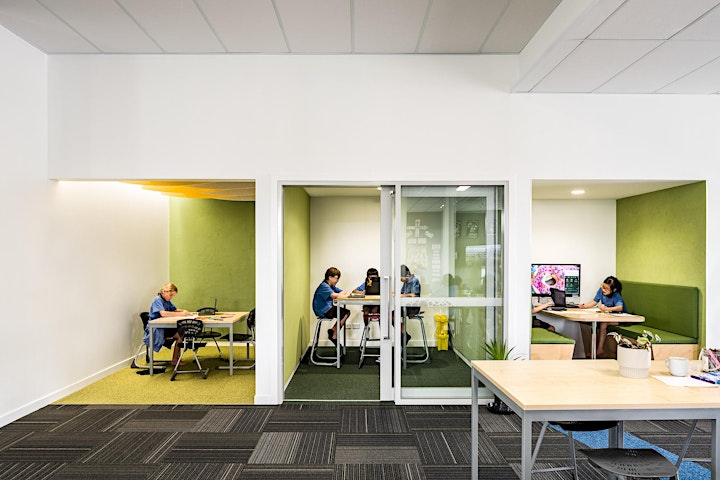 At our face-to-face events, LENZ will be following NZ Government guidelines. Sign in and tracking will be instigated at all events, together with the availability of hand sanitising products. LENZ ask you to not attend the event, if you are feeling unwell, reflecting the "Stay home if you're sick" best practice policy.
The event is kindly sponsored by:  FURNWARE