Description
One Day Class
Sunday 11th June
9am – 6pm
Description
Bring to mind your very favorite movie. There's an extremely good chance that the movie you love most was made using Story Art. In its earliest days, when your favorite movie was just a dream in the mind of its first creator, that dream took form in a series of pictures that made it possible to share the story with others. These pictures then became a visual plan that sold the dream to those who could make the project a reality.
This visual planning is known as Story Art.
You've probably heard of 'storyboards' but did you know the biggest movies in the world spend millions of dollars making them? If You can tell a story in a series of pictures, you have a major advantage in today's entertainment industry.
Christian Gosett happily returns to Industry of Imagination to teach You the fundamentals on how to begin, and set you on your way to being able to tell any story you like, by boiling it down to a series of simple pictures.
After this workshop, you will have taken your first steps toward what is arguably the most sought after skill in modern entertainment.
Kit Fee
No Kit fee
Students Must bring
A sketchbook and pens and or pencils - digital natives may use their laptops and tablets if they like. For the truly adventurous, colored paper, scissors and glue are also welcome, but be warned: only the most mad and brilliant dare use such technique-- so it is advised that paper cutters bring a backup (paper and pencils, etc.)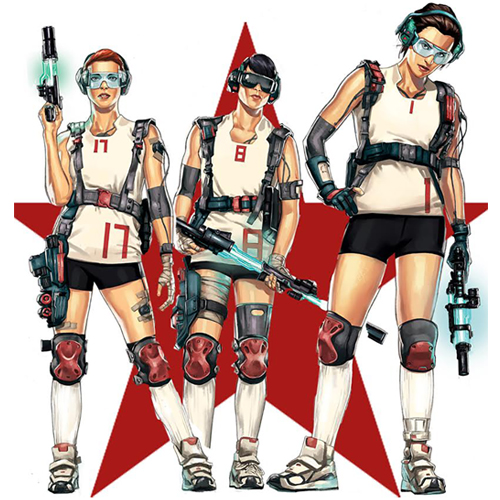 Christian Gossett
Internationally published as an artist and writer at the age of nineteen, Christian's ongoing project, The Red Star, has sold over a million units worldwide, was voted among the "Top 100 graphic novels of all time" by Wizard magazine, and is one of the most critically acclaimed independent comics' series of the decade. His videogame career began at Activision on the PSX. Since then, he has designed for Sega, Namco, Microsoft and others. His most recent game work was on Activision's flagship franchise, Call of Duty. Christian's designs can be seen in George Lucas' Phantom Menace, Sir Peter Jackson's King Kong and Tim Burton's Alice in Wonderland.