Description
Story Edge proudly presents: SANDBOX #7 EMPOWERING DIVERSE STORY WORLDS
As our increasingly technological society moves forward, digital storytelling is a platform through which creativity and activity may flourish, allowing users to access more respectful understandings of others and become more connected to diverse communities. By this, many individuals come to understand complex social issues, such as LGBT and ethnic issues. Traditional platforms like film and TV are not inclusive and are still mostly unrepresentative of these stories.
These types of narratives have a profound influence on all audiences. When these characters are represented realistically, and their identities are not rooted in-jokes or stereotypes, the LGBT and ethnic audiences will have access to stories in which their experiences are represented with accuracy and authenticity. The LGBT and ethnic audiences are thus no longer excluded from the content they consume. They become participants and content makers.

This is especially important to inspire our communities especially youth and those at risk. Through these narratives, the wider audiences will gain a more accurate and sensitive understanding of the worlds the ethnic and LGBT communities live in and survive within.
This Sandbox is dedicated to developing LGBT and ethnic stories/storytellers through digital platforms like the internet and mobile technology. Other minority storytellers are also welcome to attend.
Comprising of 3 talks by filmmakers who have found ways to tell their unique stories, there will also be a workshop after lunch to collaboratively work together.

Note: Please bring your own drink and lunch.Water fountains are available.
For more information about Story Edge, please click here.
Speakers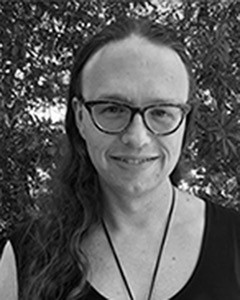 Dr. Tof Eklund: Free and inexpensive development tools for low-budget queer indie games
Tof Eklund lectures in the Masters of English and New Media Studies and is a non-binary transgender media scholar (they/them/their pronouns) specializing in close "reading" of video games and comics. They received their doctorate in English at the University of Florida for a dissertation on visual narrative and "flatness" in comic books and games. Tof's areas of interest include indie and subcultural games and comics, mobile gaming, queer media (including queer erotica), RPGs of all sorts, strategy games, hand-drawn and pixel art, serial fiction, surrealism and occultism in new media, Lovecraftiana and weird fiction, intersectional feminism and post-structural theory. Their past work includes self-published ashcan comics, a fantasy romance transmedia series, a RPG book, game reviews, game mods, and minigames, as well as scholarly essays and edited journal issue.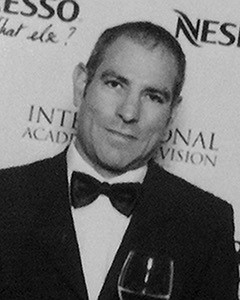 Naashon Zalk: Smart Phone Storytelling
Naashon is a television producer, director and cinematographer with over 20 years of experience. He has directed and shot films for numerous international broadcasters including Al Jazeera, ARD (Germany), NOS and RTL (Netherlands), CCTV (China), SABC and ETV (South Africa) and TVNZ (New Zealand). He has also produced many films for international NGO's including UNAIDS, UNDP, WORLD BANK, Fairtrade and others. Naashon has worked in over 40 countries. As founder of SmartPhoneFilmSchool, he has used his unique method to teach anyone to create videosusing their smartphone and a few key accessories. To date, he has trained hundreds of people for clients such as NZME, Bauer Media, BNZ, Mitre 10 and Les Mills. Naashon was a 2015 International Emmy Awards judge, a South African Film and Television Awards (SAFTAS) judge and a 2016/2017 New Zealand Magazine Media Awards judge. He was previously a board member of the South African Documentary Filmmakers Association (DFA), and is presently a member of NZCS and DEGNZ.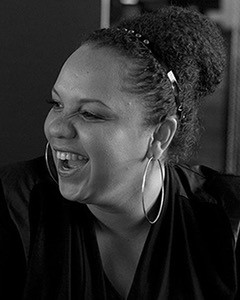 Kerry Warkia: Telling Our Stories
Kerry Warkia is an emerging producer who has been at the forefront of some of New Zealand's most innovative content for both television and web. Passionate about telling Māori and Pasifika stories she is now making the move into feature films.Most recently Kerry has wrapped production on a groundbreaking feature film Waru made up of 8 vignettes - each a 10-minute single shot - made in collaboration with 8 wāhine (female) Māori film-makers. The film has opened to rave reviews with a busy festival screenings schedule ahead of it. It will be released theatrically shortly. In 2014 Kerry was acknowledged as that year's "Woman to Watch" at the NZ WIFT Awards, a testament to Kerry's determination to tell a diverse range of stories that ignite her passion.
Partners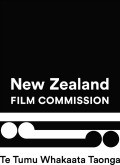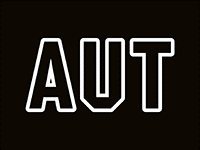 Master of English and New Media Studies (MENMS)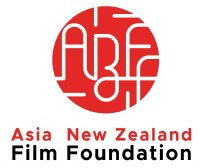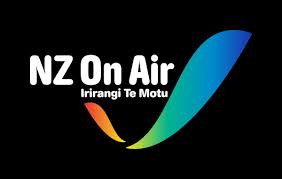 STORY EDGE - The future of storytelling is here
Story Edge brings together storytellers, designers, creative technologists and producers from across Aotearoa New Zealand to collaborate on transformative, immersive stories told across interactive digital platforms.