Success with Storyline Workshop - Have your Learners jumping for joy!
Description
About the course
This is a highly interactive, two day workshop with an emphasis on the implementation of gamification techniques throughout a rapid build using Storyline. After experimenting with some of the more common functions of Storyline, you will be challenged to work on some more complex exercises covering number variables, state changes and interdependent interactions.
Participants will be given resources to use immediately back at the workplace.
Audience
This course is designed for beginner to intermediate Storyline users. We will tailor the course to participants needs so when you register please let us know if you are a Beginner or Intermediate Storyline user. The workshop caters to all versions of Articulate Storyline.
Please bring
An internet capable device with keyboard, laptops preferred

Storyline software (either your own licence or download the free trial) or Storyline 360.

A piece of your own learning material to work on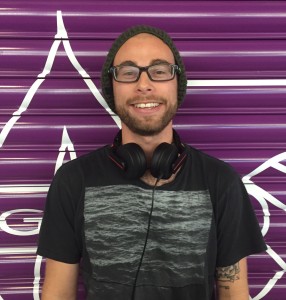 Faciliator Anthony Henderson
As a part time author and advocate of great eLearning, Anthony Henderson brings 6 years of film and television industry experience to create truly blended learning solutions. "The duty of a post-production editor is to find your software's key limitations in order to produce the ultimate outcome. Working with Storyline is no different." Within 1 year of using Storyline, he has been able to create an array of engaging, gamified and blended learning solutions.
Anthony facilitated the Storyline workshop at eLearnz eLab this year. He was one of the best presenters, engaging and well prepared, working hands-on with the attendees and providing valuable resources to ensure everyone was able to complete their project. The feedback below is from the eLab attendees.
"I learnt some new tricks and it was great to see the quality of his work with Burger fuel"
"This would have to be the best presentation. I really valued that Anthony provided us with a USB with a lot of files on it. This made it so easy when we went to create our Project. We had time to think about what we were learning, put it into practice and reflect on what we were learning/doing"
"Anthony is a passionate and experienced designer. Great preparation for the workshop. The usb stick of resources is fantastic. He really understood what a learner designer would need in Articulate. Great job!"
"I picked up some great design principles in the workshop. Anthony was a fantastic presenter and he explained things very clearly. His work examples were amazing and it was great to see other examples of what people are creating."
Anthony will demonstrate how to get the most out of Storyline to ensure you get great results in your organisation.