Celebrate Aotearoa New Zealand's Suffrage Day on Sunday 19 September in Kate Sheppard's house and garden.
About this event
10am: Guided tour of Kate Sheppard's home and epicentre of New Zealand's women's suffrage movement
10.30 - 11am: Coffee, tea and cake served on verandah overlooking the garden, where Kate received the telegram informing her women had been granted the vote.
11am: Board a luxury coach on a guided tour past significant sites associated with Kate including Visiting her grave.
12pm: Attend the National Kate Sheppard Memorial Event.
The event is organised by the Christchurch branch of the National Council of Women. Opening address by Hon. Lianne Dalziel, Mayor of Christchurch, with Guest Speaker Hon Sarah Pallett MP Ilam. Please bring a flower, a white camellia if possible.
1pm: Event ends, depart for Kate Sheppard House for lunch
1.15pm: Lunch and refreshments served in Kate's garden. The house will be open for touring
Tickets are available for attending the lunch in garden from 1.15pm by booking an 'Afternoon entry & lunch ticket' (coach and guided tour not included)
Free parking (on weekends) in Clyde Car Park, Arts Road, at the University of Canterbury.
Accessibility friendly.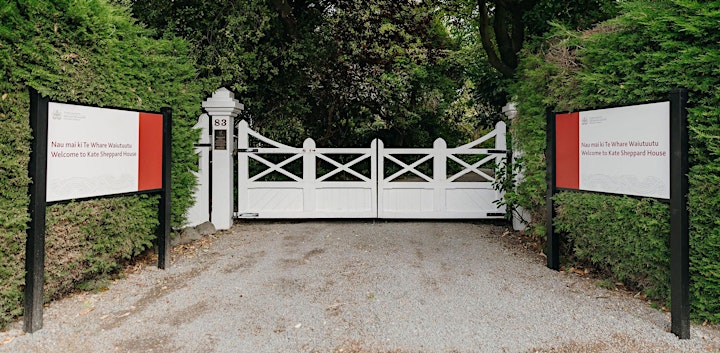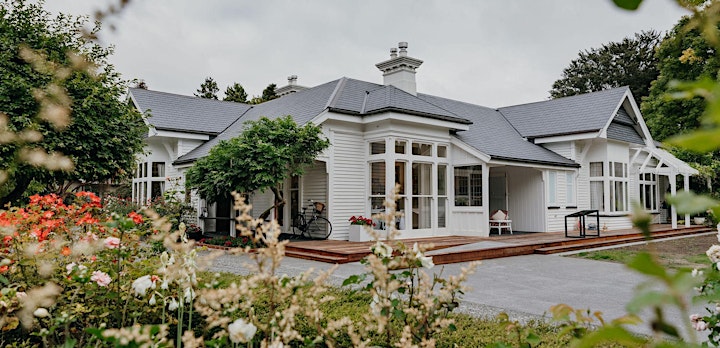 Brought to you by

Organizer of Suffrage Day Celebrations at Te Whare Waiutuutu Kate Sheppard House
Kate Sheppard House is proudly cared for by Heritage New Zealand Pouhere Taonga.
For any queries, or for group bookings larger than 12, please email us at katesheppardhouse@heritage.org.nz or call us on 03 341 1360.
We currently offer guided and self-guided tours, including a tour and tea experience, for you to discover the inspiring and world-changing story of Kate Sheppard and the New Zealand women's suffrage movement.