Description
In celebration of Auckland's appointment to an official UNESCO City of Music, the Wallace Arts Trust has put together the Sunday Concert Series, filling the galleries with live music from established and emerging New Zealand artists. The series of 10 Sunday Concerts will feature an eclectic mix of New Zealand artists, ranging from cosmic jazz and classical tunes to original folk and alt-country.
Being one of New Zealand's most established chamber ensembles and established in 2003, the Jade String Quartet have won the hearts of Kiwis with their exhilarating performances, musical artistry, and dazzling string playing skills. Playing an eclectic mix of music for string quartet ranging from Vivaldi to Hendrix, Jade have won a special place in NZ's music scene, as a group that can cater for both young and old, traditional and modern tastes alike, all with a musical passion that is rarely seen. They have commissioned and premiered many NZ works by composers including Anthony Ritchie, Chris Adams, Jonathan Besser, with new premieres of works by Ross Harris and Anthony Young planned for 2018. Join them for four concerts in the Sunday Concert Series where each concert will include the work of a female compsoser.
All Principal/sub principal players with the Auckland Philharmonia, the Jade String Quartet comprises of Miranda Adams and William Hanfling on violins, Robert Ashworth on viola, and David Garner on cello.
This concert will feature works by Fanny Mendelssohn, Ross Harris and Vaughan Williams.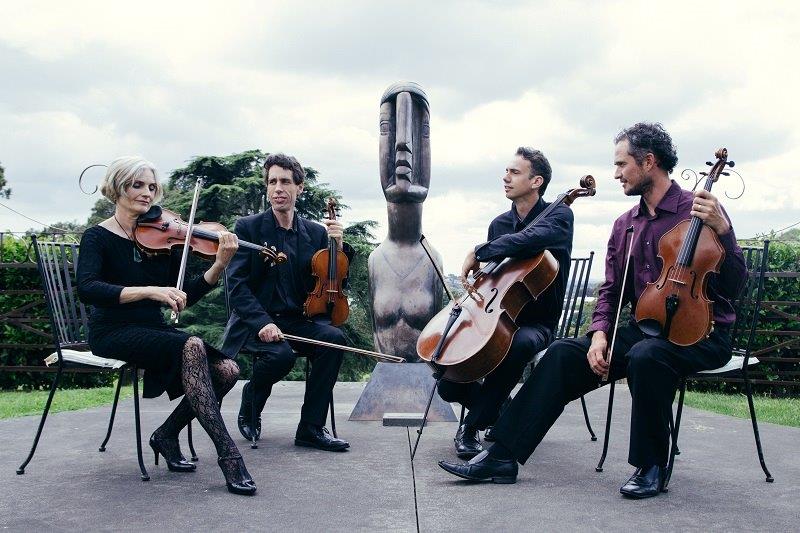 The concert will start at 5:30pm, with no interval.
You are invited to browse the galleries, and to enjoy a drink at Homestead Café before the concert.