Nairobi Trio – compelling and expressive, this popular jazz ensemble will take you on a musical journey.
About this event
Nairobi Trio celebrate 30 years together in 2020, punctuated by multiple national and international dates peppered throughout the years. New Zealand's favourite jazz entertainers perform a retrospective from their ten album catalogue and some new compositions. The original trio – in concert 19 July 2020. 
"These performers from New Zealand play with passion and flair that international audiences adore." Stephan Grapelli 1990
RICHARD ADAMS (Violin and vocals)
Richard combines his love for music with a very successful career as a painter. Music and art permeate his every pore and at every turn Richard surprises his audience with his energy and enthusiasm which is skilfully channeled into his craft, engaging and seducing the listener into his highly creative world.
JOHN QUIGLEY (Guitar and vocals)
Someone has to take care of the business and in this group, that task falls to John, who also runs the Waiheke Jazz, Art & Music Festival. John began his 40 year career as a singer/song-writer in the late 1970s as a touring musician, eventually becoming guitarist and drummer with neo-soul 14 piece the Big Sideways Band and with lounge lizards Wentworth Brewster & Company, before forming the Nairobi Trio with Richard in March 1989.
PETER KOOPMAN (Double bass and vocals)
IT specialist and cross-fit fanatic Peter lays down a bed of bass resonance that is a signature of the Nairobi Trio's sound. Paying particular attention to arrangements and vocal interpretation, Peter plays a vital role in developing the group's original repertoire, which is often presented to him in a raw state by John or Richard or a combination of the two.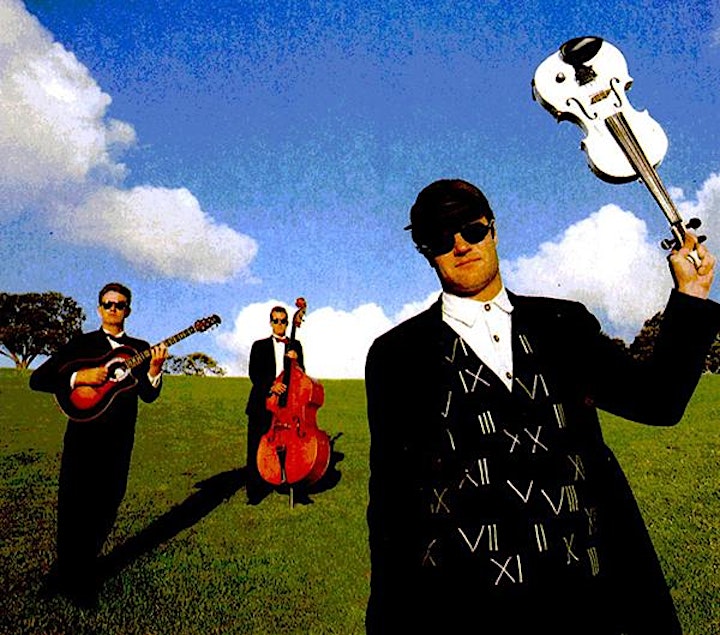 Organiser of Sunday Concert Series: Nairobi Trio