Description
In celebration of Auckland's appointment to an official UNESCO City of Music, the Wallace Arts Trust has put together the Sunday Concert Series, filling the galleries with live music from established and emerging New Zealand artists. The series of 10 Sunday Concerts will feature an eclectic mix of New Zealand artists, ranging from cosmic jazz and classical tunes to original folk and alt-country.
A journey through time for our fifth Sunday Concert: Wheel of Experience present a unique blend of music and theatre that paints the lives and legends of early New Zealand through epic original song. Led by Peter Daubé's (King Skinny) powerful vocals and commanding theatrical presence, the music morphs with each unfolding story, as brilliant multi-instrumentalists David Ward (Guru of Chai, Kiss The Fish) and Dave Khan (The Bads, Marlon Williams) shift rhythm, mood and texture. Each song is a journey unto itself, as the performers move from haunting ballad, to wailing sea shanty, from blistering bluegrass to pounding blues. You will be transported to gripping stories such as the crimes of the Burgess Gang, love and betrayal on the Raurimu Spiral, the murder of Joe Kum Yung, the plight of a band of shipwrecked sealers, and the legend of archetypal 'westie' Francesco Rodriguez Figuera, known since as "Don Buck".
"Music that just sinks into your bones with a sense of timelessness." (Keeping Up With NZ)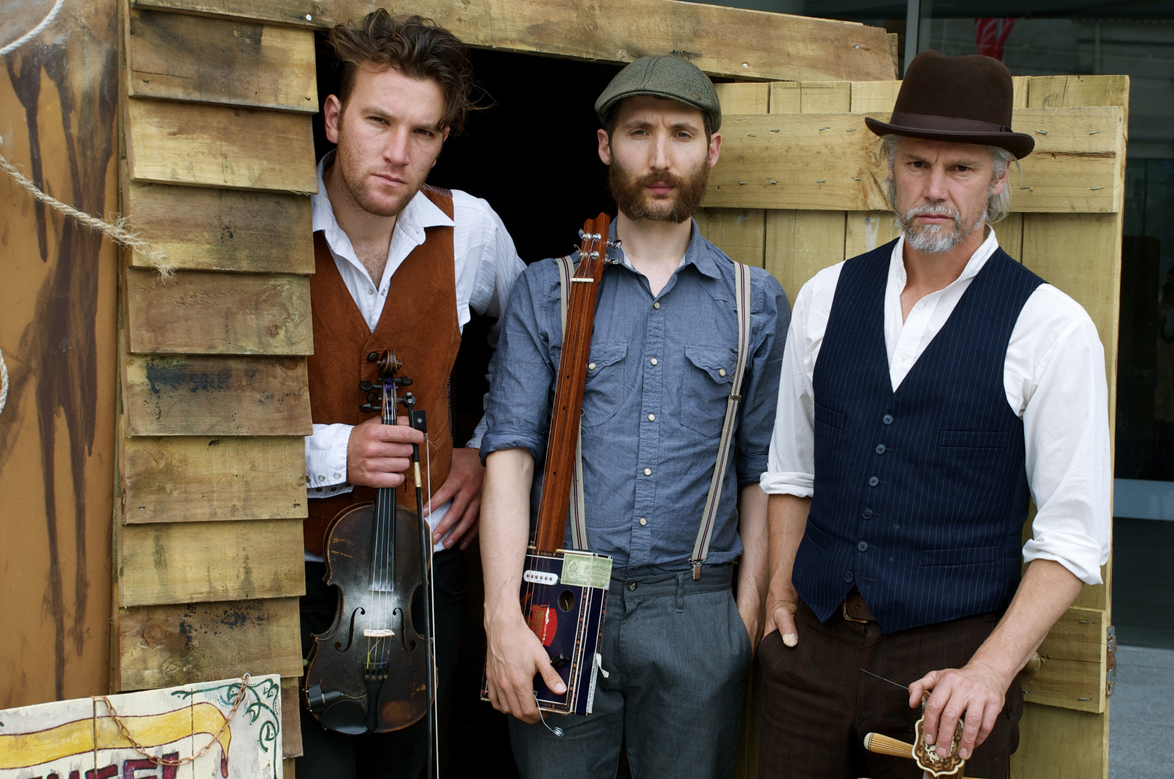 The concert will start at 5:30pm, with no interval.
You are invited to browse the galleries, and to enjoy a drink at Homestead Café before the concert.