How do we decide what to feed preterm babies for their long-term health? A public lecture and webinar by the Liggins Institute.
About this Event
The nutrition babies receive from birth influences their lifelong health. And for our smallest babies, what they eat and how they eat can have a significant impact on their developmental outcomes. These days, most babies born preterm survive, but why is the jury still out on the best feeding strategies to help them thrive?
In this fascinating public lecture, director of the Liggins Institute Professor Frank Bloomfield will explain how science has shifted from simply helping preterm babies survive, to understanding nutrition as a key factor that supports growth and development. He'll be joined by two paediatric dietitians at the forefront of clinical research in this area.
Dr Barbara Cormack focuses on our most preterm babies, for whom the amount and exact composition of nutrition they are given can have a significant impact on their growth and development. And yet Barbara has discovered wide variation around New Zealand, which has a knock-on effect on a baby's growth and risk of serious complications.
Meanwhile, moderate to late preterm babies, who may look and act like term babies, have increased health risks throughout life. In investigating how best to support the nutrition of these babies while they learn to breastfeed, Tanith Alexander has also discovered significant variation around New Zealand, potentially compounding the greater health challenges these babies face.
Join us for this insightful and thought-provoking lecture in person or via Zoom as we probe deeper into the differing approaches to infant nutrition and consider how we implement an effective and equitable nationwide strategy.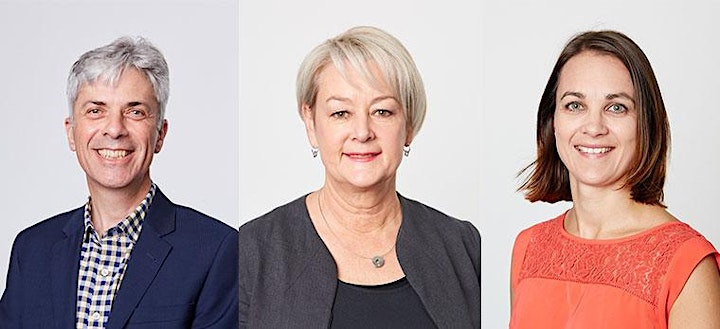 About the speakers
Professor Frank Bloomfield is the Director of the Liggins Institute. He is a Professor in Neonatology, a former Consultant Neonatologist at Auckland City Hospital, and past President of the Perinatal Society of Australia and New Zealand.
Dr Barbara Cormack has a PhD in Perinatal Science. She works clinically as a neonatal specialist dietitian and is Clinical Lead for the team of the paediatric dietitians at Starship Child Health, Auckland City Hospital. Barbara also has a part-time appointment as a Senior Research Fellow at the Liggins Institute.
Tanith Alexander is a paediatric dietitian at Middlemore Hospital specialising in neonatal nutrition. She holds a Bachelor of Science in Human Nutrition, a Master of Science in Nutrition and Dietetics and is currently completing a PhD at the Liggins Institute.