Sustainable Art Challenge 2 competitions- you choose, Fashion or Wearable Art
About this event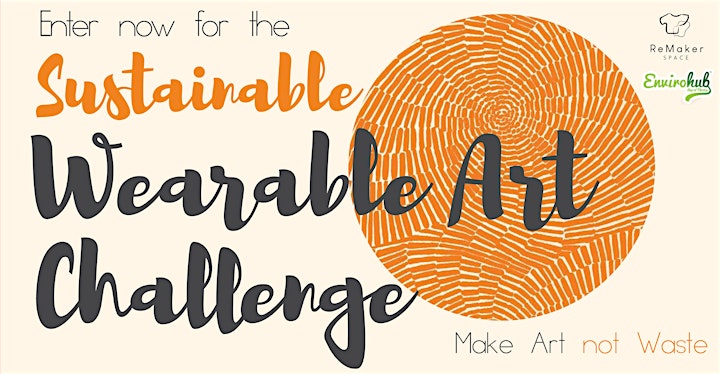 Sustainable Wearable Art Challenge
You MUST use at least 75% of this pack. You can also use "found" materials such as items that were otherwise considered trash or you bought from an op shop. The materials do not have to be soft materials, this can be anything you already own that could be transformed into wearable art. The only rule is that you can't buy ANY materials new. All creations need to be dropped off at the ReMaker Space (at Our Place, Willow Street) by Friday 2pm 23rd of July for pre-judging. Prizes will be awarded for the most creative group and single entries, with top prizes for ingenuity.
Challenge starts now and ends on Friday 23rd of July.
Please collect your resource pack from the ReMaker Space to start the challenge.
For the full brief and competition visit www.envirohub.org.nz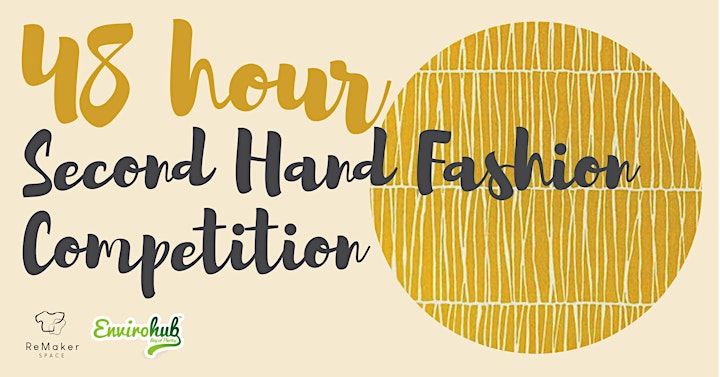 48 hour Fashion Challenge
Curate, Style and upcycle an outfit from second hand clothing. Use your design eye to create an exciting, fresh and modern look out of rescued resources sourced from the the ReMaker Space, Tauranga. You can purchase other second hand accessories to compliment your look.This is not a wearable art competition, this is a fashion competition.You are able to sew, cut and embellish your garment but this may not be necessary. We are looking for creative and intelligent styling and repurposing of existing garments.Prizes will be awarded to the most inventive and thoughtful upcycling and styling of garments.
You MUST collect your second hand items from the ReMaker Space at 2pm on Thursday 22nd of July and submit to the ReMaker space at 2pm on Saturday the 24th of July.
There is an opportunity to upcycle you garments at the ReMaker Space on Friday between 10:00am and 3:30pm to use their equipment if you require it.
You must arrive at the BayCourt on Sunday 25th of July with a model to show at the Awards Ceremony and Fashion Show.
For the full brief and competition details visit www.envirohub.org.nz